Coronavirus
Resources and Information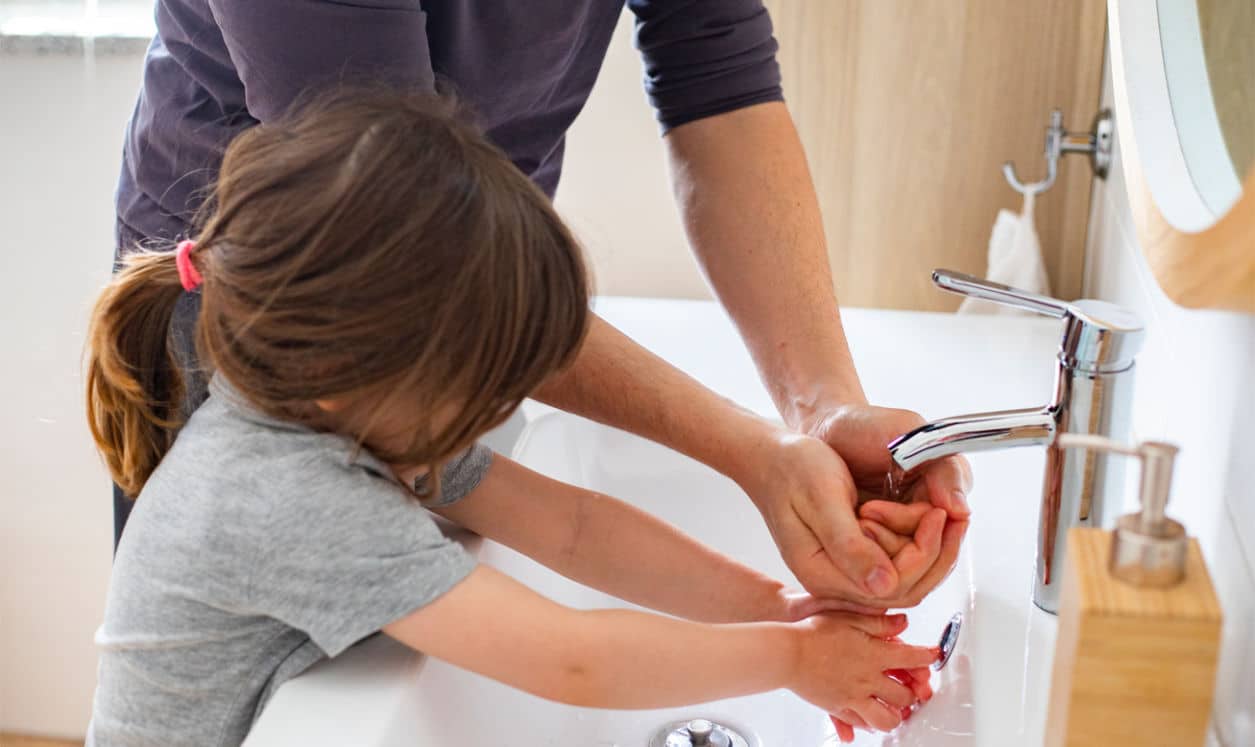 Force of Nature is proud to be an EPA-registered disinfectant that
kills 99.9% of viruses and bacteria
and be EPA approved for use against the novel coronavirus SARS-CoV-2, the cause of Covid-19. And good news – the
EPA expects all products on List N to kill all strains and variants of SARS-CoV-2.
. Hypochlorous Acid, the active anti-microbial ingredient in Force of Nature's cleaner & disinfectant solution, while a powerful pathogen killer, is gentle enough to use around kids or pets. Hypochlorous acid is the same substance created by the human immune system to kill viruses, germs and bacteria and fight infection.
Learn more about how Force of Nature can help you clean and disinfect without exposing your family, pets and workplace to harmful chemicals, residues or fumes
. And we've got lots of tips about how to protect your home and family from germs in the links below.
How Force of Nature Disinfects
How Force of Nature Disinfects and Kills Viruses and Germs
Learn What Makes Force of Nature as Effective as Bleach
The Science Behind Force of Nature
Tips for Disinfecting At Home
Cleaning vs Sanitizing vs Disinfecting: What's the Difference?
How to Protect Yourself From Coronavirus SARS-CoV-2, the Cause of Covid-19
Tips to Protect Yourself From Viruses
How to Never Run Out of Disinfectants Again
Are You Disinfecting Effectively? Our Top Tips For Disinfecting At Home
Going Back to School Safely During the Covid-19 Pandemic
Tips for Disinfecting At Work
Tips for Disinfecting as Businesses Reopen During the Covid-19 Pandemic
Staying Healthy At Work During Covid-19
Disinfecting: How To Keep Your Staff & Customers Safe
Covid-19 Workplace Health & Safety Guide
How To Protect Your Workplace From Covid-19 With Force of Nature
Why Workplace Disinfecting is Critical & How To Do It Correctly
How Businesses Can Make Their Own Powerful Disinfectant On Demand
Our Top Tips & Tricks For Using Force of Nature For Your Business
Disinfectant Level Needed to Keep Your Customers Safe
Why Businesses Should NOT Disinfect with Bleach
How to Use Hypochlorous Acid to Disinfect Your Business
Disinfecting Your Home by Room
How to Effectively Disinfect Your Bathroom
How to Disinfect Your Kitchen: Part 1, Sink + Refrigerator
How to Disinfect Your Kitchen: Part 2, Stove + Oven + Microwave
How to Disinfect Your Kitchen: Part 3, Counters + Drawers + Cabinets
Cleaning & Disinfecting Myths
Cleaning vs Sanitizing vs Disinfecting: They Aren't The Same & Why It Matters
Why Vinegar Doesn't Kill Viruses
Vinegar's Surprising Drawbacks
Why Vinegar Cannot Disinfect
Top Ingredients to Avoid for Safe Disinfecting
EPA & CDC Resources
EPA List N
CDC