Non Toxic Cleaning:
The Link Between Cleaning Products & Lung Health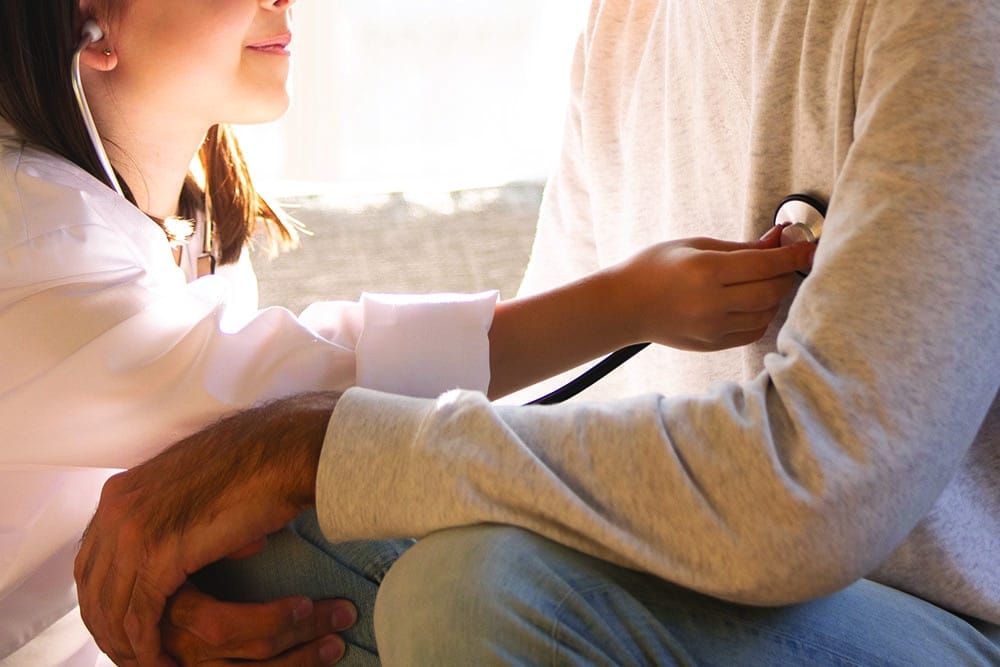 Are cleaning products harming our lungs? As consumers, it's important to know what's in our cleaning products and to make sure we're limiting our exposure to harmful chemicals, but for those with chronic conditions like asthma, allergies, and COPD, it's critically important. We spoke with Dr. Alexandre M. Furman of Lyracore Health Alliance in Tampa, Florida, to learn more about this issue and simple steps you can take to protect your lungs and airways.
What You Need To Know About Cleaning Chemicals & Lung Health
The link between cleaning chemicals and lung health has been in the news since a recent study by the American Thoracic Society's American Journal of Respiratory and Critical Care Medicine found that lung function declined at a greater rate in women who had been exposed to high levels of spray cleaning chemicals over time, as compared to women who had not. Women who worked as professional cleaners saw the greatest decline over the course of the study, but women who used spray cleaners once per week also saw a greater decline than usual.
The level of exposure may be directly linked to the severity of their decline and the symptoms they experience. "For those patients with consistent and prolonged exposure due to professional obligations, such as cleaning personnel and chemical industry workers, such exposure may present a significant hazard to lung and general health in the form of direct lung injuries, allergic-type reactions, reactive airway symptoms, among others," explains Dr. Furman. However, in patients with chronic conditions, the risks of exposure to these chemicals are higher.
Allergies, Asthma and Chronic Conditions
If you or someone in your family lives with a chronic respiratory condition like asthma, allergies or COPD, it's important to avoid exposure to chemical cleaning products.
"Patients with chronic lung conditions such as asthma and COPD, as well as predisposing conditions such as Allergic rhinitis or sinusitis, for example, are at a significantly higher risk of suffering sudden worsening of the symptoms (called Exacerbations) and requiring additional urgent therapies upon exposure to harmful chemical substances," Dr. Furman explains.
"Lung function preservation is one of the most important goals in the treatment of patients with chronic lung diseases. It's well known that the rate of Exacerbations directly affects the rate of lung function deterioration, which may lead to eventual demise. Therefore, those living with COPD and asthma, etc, should avoid exposure to chemicals, if possible, and protect themselves in unavoidable situations with barrier devices, such as respirator or mask."
5 Tips For Safer Cleaning
Keeping your house clean and free of irritants like dust and mold are some of the top tips for allergy and asthma sufferers, which means you may be using more (or harsher) cleaning products than necessary in an attempt to reduce triggers. Here are some quick tips to help you avoid overexposure.
1. Decrease the number of chemicals you use.
Always use the gentlest products possible when cleaning. For example, using a natural or toxic chemical-free option, like warm water or Force of Nature, to wipe dusty surfaces, eliminates a top potential allergy trigger from your home.
2. Avoid caustic spray products.
Spray products push chemicals into the air for you to inhale, so take particular care when selecting them and avoid harsh products like air fresheners, oven cleaners, and fabric softeners. Avoiding fragranced products is our number one tip for reducing your exposure to harmful chemicals.
Use databases like the Environmental Working Group's Guide To Healthy Cleaning to find products that are safer to use in your home.
3. Ventilate the area you're cleaning.
Always use products in a ventilated area to reduce the amount inhaled into your respiratory system.
4. Don't mix products.
Products like bleach and ammonia are toxic on their own but mixed they can trigger a dangerous chemical reaction. If you or a family member are injured by or accidentally ingest a cleaning product, call Poison Control Center toll-free at 1-800-222-1222 as even products that are labeled "natural" can contain chemicals that are unsafe in high doses or if ingested.
5. Keep your specialist in the loop.
If you live with a chronic condition like asthma or allergies, your specialist can help you get ahead of these concerns. "Patients should discuss their exposure risks with the specialist and come up with specific plans for barrier methods and avoidance techniques as well as awareness of symptoms of Exacerbations of any cause and steps to address such symptoms as soon as possible," states Dr. Furman.
Learn More
At Force of Nature, we're proud to have created a toxic chemical-free, allergen-free cleaning system that's also an EPA-registered disinfectant & sanitizer. Learn more about the science behind our product, as well as tons of great tips on cleaning, allergies and more.
About Dr. Furman
Dr. Alexandre M. Furman, M.D., FCCP, FCCM, launched Lyracore Health Alliance in order to practice medicine the way he believes it should be practiced: with compassionate communication and leading-edge research and techniques. His experienced team at Lyracore Health Alliance specializes in both General and Interventional Pulmonary Services, providing accessible, high-quality medical care with highly specialized interventional pulmonary and critical care services in Tampa, Florida. Thank you, Dr. Furman!