Businesses:
How Businesses Can Make Their Own Powerful Disinfectant On-Demand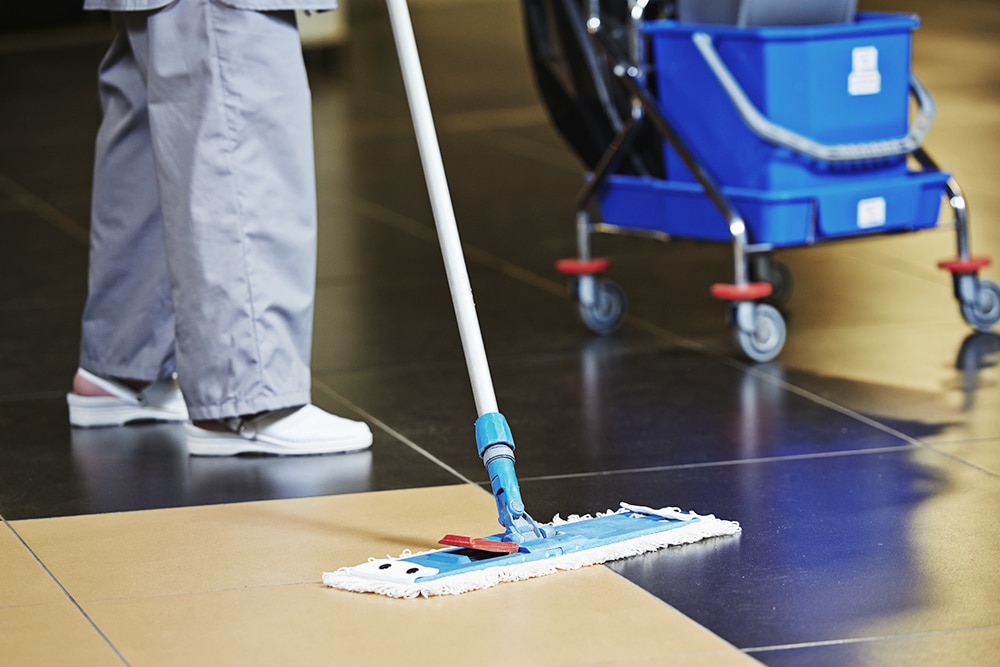 With the surge in coronavirus cases and fears of disinfectant shortages, making your own powerful disinfectant on-demand can be a huge relief to business owners. In trying to keep our clients and team members safe from the Covid-19 virus, we're using higher quantities of disinfectant products in our businesses — and that means having a reliable supply on hand is more important than ever! With Force of Nature, you get the power and efficacy of an EPA-registered disinfectant and sanitizer with the convenience and security that you have the ability to make more whenever you need it. Here's what you need to know.
How An On-Demand EPA-Registered Disinfectant Is Critical For Your Business
Here's how Force of Nature lets you beat supply shortages and rest easy that you've got enough disinfectant and sanitizer to protect your business.
1. It's Powerful Enough To Fight Some Pretty Nasty Germs (EPA approved for use against SARS-CoV-2)
Force of Nature is a toxic chemical-free disinfectant with the active ingredient of hypochlorous acid (HOCl), a substance that's the same one our own immune systems create to fight infection. To secure Environmental Protection Agency registration (all disinfectants in the US are required to go through the rigorous EPA registration process and evaluation), Force of Nature had to demonstrate that it kills 99.9% of germs, including Influenza A, Staph, MRSA, Norovirus, Salmonella, and Listeria when used as directed. In order for a product to use the term disinfectant, it has to pass the Environmental Protection Agency's testing and guidelines, which includes their evaluation of pathogen-kill data and assessment of risks and benefits of a product's use. One way to ensure you're disinfecting effectively is to select a product from the EPA's List N, which includes the disinfectants that are approved for use against the novel coronavirus, SARS-CoV-2.
We don't like to brag, but we're really proud that our gentle solution is just as powerful at germ-killing as bleach and as effective as the top conventional cleaners in third party tests. Force of Nature is also on EPA's list N, the disinfectants approved for use against SARS-CoV-2, the cause of COVID-19. And we know what you might be wondering –  EPA expects all products on List N to kill all strains and variants of SARS-CoV-2. Force of Nature is also Green Seal certified and comes with reusable bottles so you can eliminate single use plastic bottles.
2. Simple & Easy To Use
It's as simple as adding tap water, squeezing in a capsule, and pushing the button! Our pre-portioned capsules of just simple salt, vinegar and water, contain the precise concentration you need to make your own powerful EPA-registered disinfectant for your business. Simply fill the electrolyzer with tap water, add the capsule contents and press the button — Force of Nature does the rest. See for yourself: here's a video on how the chemistry works.
3. No Protective Gear Required
You should not have to wear a hazmat suit to disinfect your business! With conventional disinfectant products, which commonly contain serious, hazardous chemicals, you need to be sure you're closely following directions and take precautions including, at a minimum, wearing gloves, keeping the area well-ventilated, and washing your hands after use to avoid injury to your skin or other delicate tissues by touching your eyes, nose or mouth.
You don't need to worry about any of this with Force of Nature! Our product is 100% free of top allergens, which can trigger asthma and allergy symptoms, and is certified 100% top allergen-free and best for sensitive skin by SkinSAFE, Mayo Clinic's allergy rating system.
4. You can use it almost anywhere
Unlike more caustic chemicals that can etch stone or break down delicate surfaces, Force of Nature is safe to use on virtually any surface, including marble and stone, in your business — from wood to tile to yoga mats and so much more. You can use Force of Nature to treat stains on upholstery (just spot test first!), in all your high-touch areas like door handles, bathroom surfaces, communal eating spaces and break rooms, waiting areas, and technology like tablets, computers, and phones.
5. It's Super Affordable – And You Can Subscribe & Save Even More!
Creating your own supply of disinfectant on-demand is economical: a batch of Force of Nature costs just .07 cents per ounce compared with a pricier product like Lysol which can run you .40 cents per ounce or more (yikes!). It also means you're in control of your supply, so there is no need to store or hoard large quantities of products or stress about having enough.
And, by signing up to subscribe and save, you'll get your capsules shipped right to you so you always have enough on-hand, no trips to the store needed. Force of Nature is an EPA-registered disinfectant approved for use against SARS-CoV-2 and can also help you disinfect your home during flu season without exposing your family to harmful chemicals that are common in cleaning products.
We're here to help you.
As small business owners, we get how many people are relying on you to keep them safe by effectively disinfecting during the pandemic. We're proud to offer a gentle yet highly effective disinfectant that is easy to make on-demand, as you need it — no hoarding necessary. We're always here to help, so reach out to us if you have any questions and check out our top tips and tricks for using Force of Nature for your business, too. Learn more about Force of Nature.