Businesses:
How To Disinfect Your Summer Camp & Keep Your Counselors and Campers Safe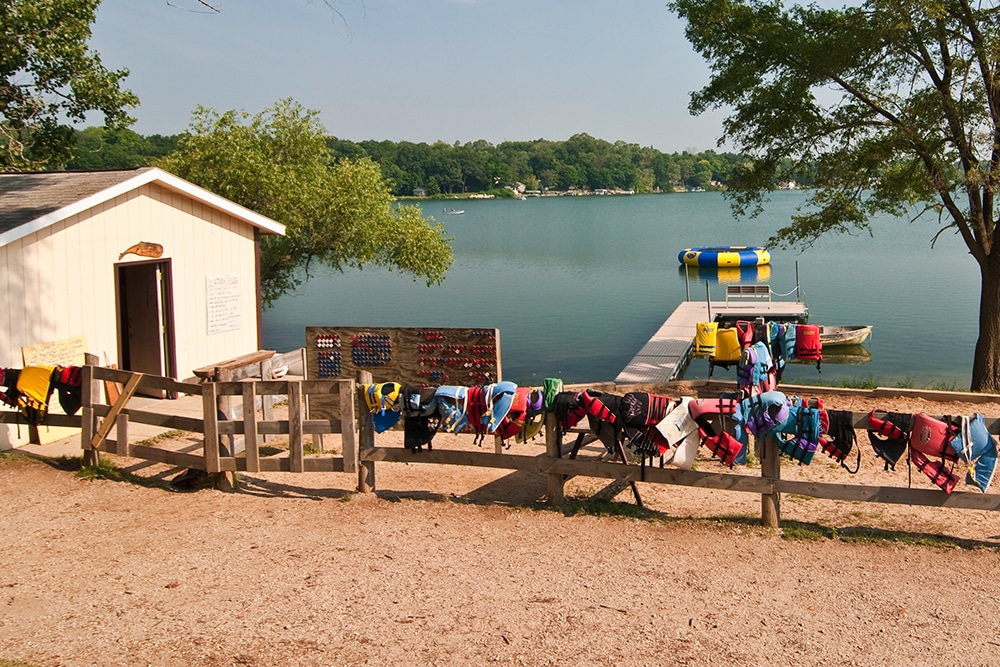 With the summer of 2021 around the corner, many parents are participating in the age-old tradition of registering their kids for sessions of fun and sun at Summer camp! As you prepare to welcome them back in the Summer of a (hopefully waning) pandemic, you are likely looking for safe, effective disinfecting solutions to help your campers and counselors avoid sickness-causing germs this summer! The increased focus on disinfecting during the pandemic has been necessary to ensure the safety of children and childcare staff, but unfortunately, it has also led to an increase in exposure to scary toxins in disinfectants that have serious health repercussions. Because children are developing so rapidly, these health concerns are even more worrying when it comes to their exposure. This summer, you can rely on Force of Nature, an EPA-registered disinfectant that is on List N, the disinfectants for use against Covid-19, and yet gentle enough to use around your campers and counselors. Here are our top tips for using Force of Nature for Summer camp disinfecting!
Top Tips for Using Force of Nature For Summer Camp Disinfecting
Cleaning vs. Disinfecting vs. Sanitizing
Do you know the difference between cleaning, sanitizing and disinfecting? If not, we've got you covered – in fact, we wrote an entire post on this topic. Bottom line: disinfectants are regulated by the EPA which means they have been tested and approved as antimicrobial pesticides to kill a specified range of viruses and bacteria on surfaces. A sanitizer-only product is not a disinfectant and there are no sanitizers-only products with approved virus claims. A sanitizer only reduces germs; a disinfectant kills 99.9% of germs.
Top Reasons To use Force of Nature For Safe & Effective Summer Camp Disinfecting
1. No Special Protective Gear Needed
Here's the deal: every disinfectant includes manufacturer instructions, which mirror how the product was used when it was tested for efficacy during the EPA registration process. So you need to follow those to the letter to ensure you are effectively disinfecting, and, because many disinfectants contain some really harsh ingredients that can cause injury or other health issues, you should always make sure staff is wearing the appropriate protective gear like masks and gloves.
2. It's Camper-Approved
If you're using another disinfectant product, like Lysol Wipes, don't let your campers use them to clean. Kids should never come into contact with disinfecting wipes due to their increased risk and sensitivity to extremely toxic disinfecting chemicals like sodium hypochlorite (bleach) and quaternary ammonium compound (quats). Just think about this: children are disproportionately impacted by toxins in their environments in 3 ways:
Because they're smaller than adults, they breathe, eat & drink 3 times as much per pound of body weight as we do.
Their typical behaviors like sitting and playing on the floor expose them to more risk.
Their body systems (respiratory, endocrine, nervous) are still developing.
For more on the top toxic disinfecting ingredients to avoid, check out this post.
3. No Need To Rinse
Disinfectants also have a specific dwell time, which is the amount of time a disinfectant must sit on a surface before it's rinsed or wiped in order to kill at least 99.9% of germs. If your staff is wiping something down and handing it to the next camper, that surface may still contain the germs you're trying to kill – and now that child is exposed to potentially caustic and harmful cleaning chemicals, too. Force of Nature is a gentle disinfectant that is both staff and camper-friendly. It's an EPA-registered disinfectant that kills 99.9% of viruses and bacteria and is included on the EPA's List N, the products approved for use against SARS-CoV-2, the cause of Covid-19. And, as we'll get into later, it's gentle enough to come into contact with your skin.
4. You Can Use It Virtually Anywhere
You can disinfect virtually any surface at your summer camp without worrying about ruining the surface, and with no need to rinse, including:
Picnic Tables
Play Structures
Swim Changing Areas
Restrooms
Dining Tables
Chairs
Play Mats
Easels and Art Areas
Bookshelves
Camp Pet Environments
Toys
Kitchen and Cooking Surfaces
Trash Cans and Recycling Bins
Many, many more!
5. Disinfects High-Touch Areas
There are certain areas at your summer camp that are touched more frequently than others, making them "high touch" areas. Force of Nature is gentle enough to use on high touch surfaces without need for rinsing or protective gear. Some of these areas include:
Door handles
Drawer and cabinet pulls
Water cooler or fountain
Shared phone
6. Makes Cabins Sparkle
Summer camp isn't always the place where kids are the most concerned about having a neat, clean and hygienic bunk-area! Force of Nature can help disinfect in cabins and is safe to use on:
Door handles
Drawer and cabinet pulls
Plastic mattresses
Bunks
Contraband – candy clean ups and spills
7. We're Allergy and Asthma-Friendly!
Over 40% of US children suffer asthma or allergies, and, sadly, cleaning and disinfecting products can increase symptoms, trigger onset in kids who have never had these health issues, and exacerbate these conditions. Force of Nature gets the top safety rating from Mayo Clinic's SkinSafe organization, which rates products for allergy safety and can be used without worry around campers who suffer from asthma and allergies.
8. Hands, Too!
Camp is a place to get dirty and have fun! While kids are exploring the world, their hands can get pretty dirty. Hand washing with soap and water is always best, but, in a pinch or on-the-go, counselors can use Force of Nature to spray directly on hands for a quick clean up. Certified as SkinSafe and best for sensitive skin by the Mayo Clinic, Force of Nature is gentle on our skin and free of top allergens. The Mayo Clinic designed SkinSafe to help consumers avoid common allergy-causing ingredients across all types of products. Their 100% skin safe designation is reserved for products that exclude the top most common allergens. Hypochlorous acid, the active ingredient in Force of Nature, is used in dermatology, veterinary medicine and wound care applications because it's so incredibly gentle.
9. Make It On Demand
No need to store gallons of toxic cleaning chemicals and worry about shortages, Force of Nature can be made on demand whenever and wherever you need it. The truth is, all cleaning products, like bleach, lose their efficacy over time, so you don't want to be hoarding a year's worth of disinfectant anyway. With subscribe and save, you can have capsules shipped directly to you  – and save some money, too.
10. Safe on Food Contact Surfaces Without Rinsing
Force of Nature is gentle enough to use on food contact surfaces with no need to rinse. Use it everywhere in your cafeteria and kitchen including:
Food prep surfaces and countertops
Refrigerator and freezer doors and interiors
Drawers and cabinets (and handles)
Cafeteria trays
Utensil holders and bins
11. Contains No Toxic Chemicals
Many business owners don't know that, while disinfectants are tested for their effectiveness at killing germs, the individual ingredients have not been tested for safety. That means that just because a product is sold in stores, you can't assume it's safe for counselors and campers to use or to come into contact with skin, eyes and respiratory systems. Force of Nature's active ingredient is hypochlorous acid, an extremely powerful disinfectant that kills 99.9% of germs.
Learn More
At Force of Nature, we're also parents of summer campers and we're grateful to have safe and fun environments for our children to learn, grow and enjoy time together like this summer. We're proud to have created a gentle, effective disinfectant for counselors, staff and campers to use to keep them safe from sickness-causing germs – without the toxic downside of so many conventional cleaning products. We know you go above and beyond the call of duty for your campers and counselors, more than ever during the pandemic, and we're here to support you with resources, tips and education. Swing by our blog for more ideas and resources for businesses to use for effective disinfecting, and learn more about our revolutionary cleaning system here.