Non-Toxic Product Guides:
How To Choose A Natural Sunscreen (& 3 We Love)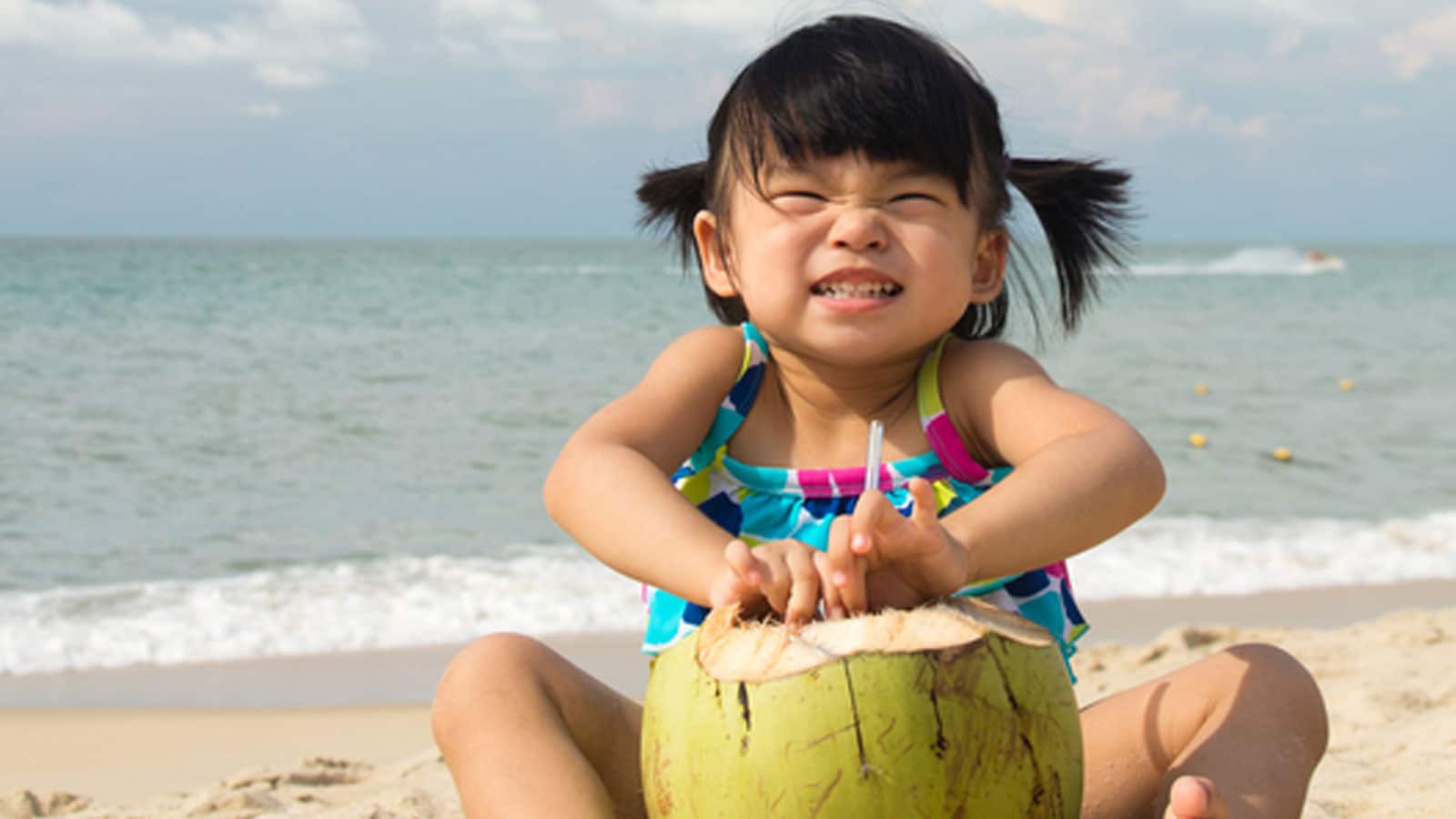 Your dermatologist,  your mother and your mother-in-law agree: sunscreen is important! Sadly, conventional sunscreens are packed full of toxins that are pretty scary. In fact, the FDA recently reported that only 2 of the 16 commonly used ingredients in over-the-counter sunscreens are considered safe – yikes! Luckily, the FDA is enforcing new guidelines that require sunscreen manufacturers to prove they are using safe and effective ingredients. And, in the meantime, we've got your back (and shoulders, knees, and toes!) covered with these safe, effective, natural sunscreen options. To help you find the best one for your family, here's a handy rundown on how to choose a natural sunscreen, what to avoid and three of our top picks!
Top 4 Things To Avoid For A Natural Sunscreen
Extra-credit: for a deeper dive on these ingredients, check out our Chemical Free Sunscreen Product Guide, and read up on why higher SPFs aren't necessarily better (we stick with SPF 30).
3 Natural Sunscreens We Are Loving Right Now
Our Top Pick For Everyone, Every Day:
Beautycounter Countersun Collection is a great natural sunscreen option for the whole family which boasts an effective non-nano zinc oxide formula, a physical mineral barrier that shields your skin from UVA, UVB and Blue Light rays, as well as antioxidant-rich California Poppy. The reef-safe line is available in three formulas, one of which is a spray (we know, we're excited too!):
Nobody's Perfect: the formula contains some natural oils like citrus and peppermint, which can trigger allergies in people who are sensitive to them.
Best Kids Sunscreen:
Adorable Baby Sunscreen SPF 30+ is a mineral-based sunscreen available in lotion and a stick and contains no synthetic or chemical ingredients. Their non-toxic sunscreen formula uses non-nano zinc as the active ingredient and the lotions rub in clear for a smooth and clean look. It is highly rated for safety in the Environmental Working Group's database and contains only 1 and 2 scoring ingredients, the best possible scores.
Nobody's Perfect: Like other non-toxic sunscreens (and conventional sunscreens, too) be careful not to let the bottle overheat as the formula can break down and lose efficacy, and reapply often, especially if you're in and out of the water and toweling off frequently!
Best Drugstore Option:
Neutrogena Pure & Free Baby Sunscreen SPF 50 is an easy to find option, with the brand being one you can usually find at a local drugstore in a pinch. The formula provides 100% mineral sun protection that features naturally-sourced zinc oxide and broad spectrum UVA/UVB baby sun protection. It's also free of irritating chemicals, fragrance, parabens, phthalates, and dyes.
Nobody's Perfect: the brand uses Dimethicone and CETYL PEG/PPG-10. 1 DIMETHICONE which are conditioning agents used for that smooth, powdery feeling, but have some concern of organ system toxicity, however, the data is limited and the EWG gives the formula a great safety rating.
Learn More
There have been so many positive steps towards safer natural sunscreen options in recent years, with mineral sunscreen products up 41% over the past decade and over 99% of the EWG's yearly Guide To Sunscreens featuring filtering UVA rays! Make sure to utilize resources like the EWG Skin Deep Database to find a product you love. To learn how to find natural options in cosmetics, personal care, laundry, and cleaning products, check out our Chemical Free Product Guides, and make choosing safer products something you did on your summer vacation.