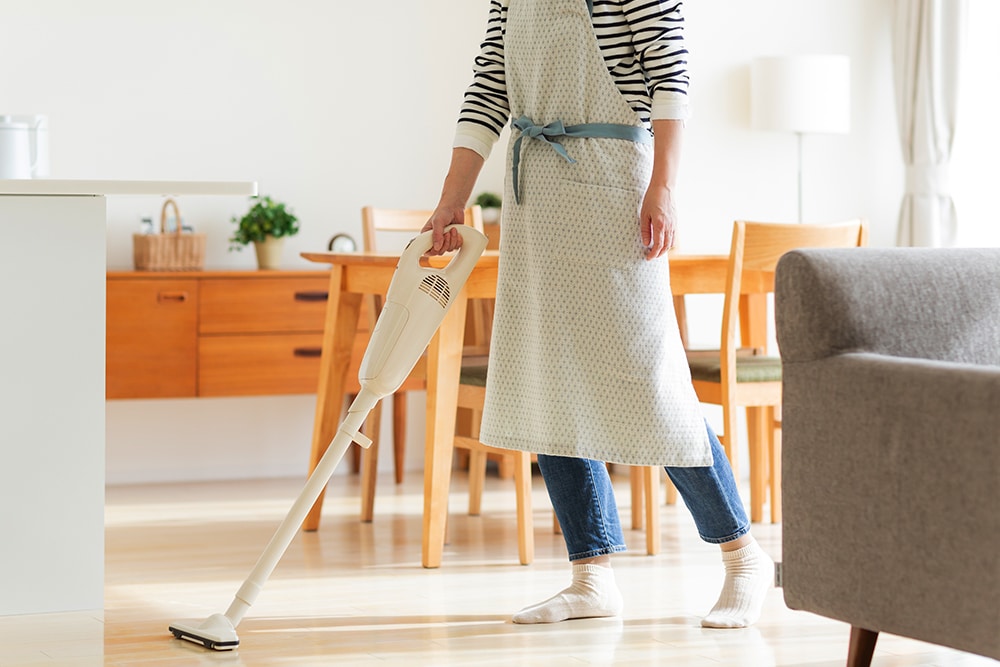 During the pandemic, small businesses around the world have had to meet increased cleaning and disinfecting standards to keep themselves, their staff, and their clients safe. With stay-at-home orders keeping us home for much of the spring of 2020, and general fear and anxiety around traveling, it's no wonder that private home rentals, like Airbnb and VRBO, became salvations for pandemic-weary travelers with wanderlust! We know keeping your Airbnb and VRBO homes clean, disinfected, and safe for your customers is your top priority. Sadly, many of the disinfectant products on the shelves today are not safe for the families and pets who are renting your homes, and exposure to the toxic chemicals they contain can be as harmful as the germs you're trying to protect them from. In fact, exposure to these chemicals can be
as harmful to your health as smoking a pack of cigarettes a day
! And,
with disinfectant production shortages
 on and off and unpredictable pricing, it's hard to feel confident that you'll be able to keep disinfectant in stock at your business. Here's how Force of Nature can help you keep your rental property clean and disinfected for happy, healthy guests!
5 Steps For A Clean, Disinfected Airbnb or VRBO
Airbnb released
cleaning safety practices based on CDC guidance
and the advice of hospitality and medical hygiene experts. Using these tips with Force of Nature can help ensure your beach house or cozy cabin is a clean and disinfected place to relax and recharge.
1. Prepare
Do you know the difference between
cleaning, sanitizing, and disinfecting
? The bottom line is: you've got to clean first to remove dirt and residue, then disinfect with an
EPA-registered disinfectant that is on List N, the EPA's list of products approved for use against SARS-CoV-2
, and read the label to ensure you're killing the germs that you want to kill! Sanitizing is not a regulated term the way disinfecting is, it simply means to reduce germs on a surface to the level that is acceptable by public health standards. So, part of your preparation should be to select a safe, effective disinfectant that kills the germs you are intending to kill and to read the instructions to use it safely. While we highly recommend
avoiding potentially toxic chemicals like bleach
, Lysol, and those containing QUATS (quaternary ammonium compounds), if you do use them, you need to follow the label's instructions on how to do so safely. For example, bleach should be used with gloves and eye protection in a ventilated area and never be diluted or mixed with other chemicals unless you are following the manufacturer's instructions.
2. Clean
Now that you know the difference between cleaning, disinfecting, and sanitizing, you can get to cleaning your Airbnb or VRBO home. Start by removing as much residue, dirt, or anything else on the surface as thoroughly as possible so that your disinfectant will have maximum access to the surfaces you're cleaning. Force of Nature can also be used to quickly spray, clean and wipe surfaces to remove residue. For floor and tile, Force of Nature can be poured into the refillable canister of a spray mop to remove dirt, dust, and other particles. Then, it's time to disinfect!
3. Disinfect
Disinfecting effectively
requires you to follow the exact process included on the label of your disinfectant. Force of Nature is an EPA-registered disinfectant that kills 99.9% of germs, even Staph, MRSA, Norovirus, Salmonella, Listeria, Influenza A and Pseudomonas. All disinfectants have a "dwell time" on their labels, which is the time used in EPA testing after which a minimum of 99.9% reduction in microbes must occur. To use Force of Nature to disinfect surfaces in your Airbnb or VRBO, first, spray down the surface thoroughly, then allow Force of Nature to air dry. That's it! No need to rinse, as Force of Nature contains no harmful chemicals and is 100% top allergen-free. It's even certified
Skin Safe
by the Mayo Clinic, so you
do not have to worry about it coming into contact with your skin
.
4. Repeat
Repeat this process in every room of your rental, using Force of Nature to
clean and disinfect virtually every surface in the home
. Force of Nature can be used on sealed stone like granite and marble without fear of etching as well as on upholstery and carpeting as a carpet cleaner and stain treatment. On fabrics and upholstery, always check for colorfastness first by doing a small test in an inconspicuous spot.  You should pay particular attention to "high touch" areas, like remote controls, fridge doors, faucets, and cooking surfaces, doorknobs, and cabinet and drawer pulls.
5. Reset
Once you have cleaned and disinfected your rental or VRBO, wash your hands carefully before resetting objects and supplies for your next guest, such as putting sheets or towels out for them. This way you won't cross-contaminate germs from the prior guests (or yourself or cleaning staff!).
Get Rave Reviews
All that's left is scoring rave reviews from your guests for the cleanliness and fresh, clean scent of your rental home. As small business owners (and Airbnb and VRBO-ers!) we know how complex and daunting keeping your properties clean and disinfected safely has been. We're proud to offer a solution that we feel good about
using around our own families
, pets, and those with allergies, asthma, and other respiratory conditions. Learn more about our revolutionary cleaning system,
Force of Nature
, and check out our
blog
for many more
tips and resources for your business
! Want to buy in bulk, or need to make enough of our formula for several bottles a day? We've got you covered on that too with
Force of Nature Pro
, our large capacity appliance that makes 32 or 64 oz of all-in-one cleaner, deodorizer and disinfectant.