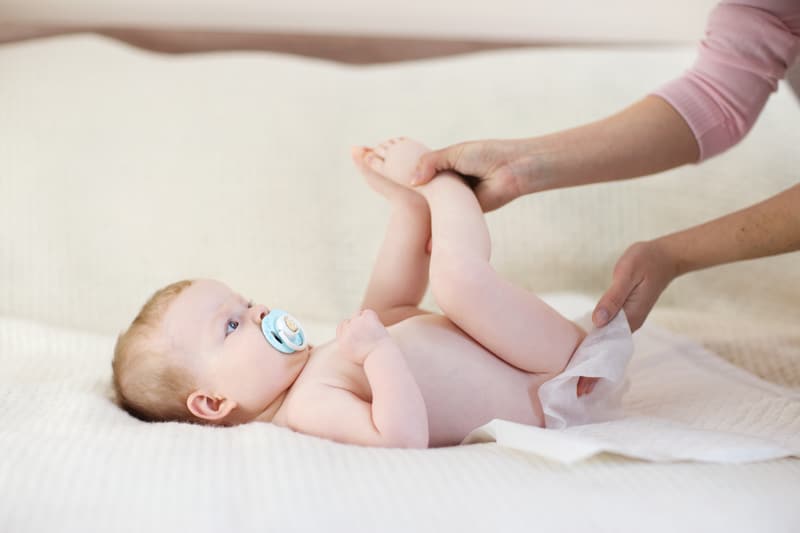 Even the most eco-minded parent among us will have a hard time resisting the multi-use cleaning magic that are disposable wipes. Beyond the diaper changes, wipes clean up grubby hands, car seats, toys, spills, and even, occasionally, permanent marker. Unfortunately, there's a downside. Many popular wipes brands contain an array of toxic chemicals associated with everything from hormone disruptors to allergens to carcinogens. Even worse, studies are now showing that children have a window of time when they are uniquely susceptible to hormone and endocrine disrupting toxic chemicals and, since we primarily use wipes in our children's formative years, it becomes even more important to find safer, chemical free baby wipes.
We're here to help you find a toxic chemical free baby wipe that works for your family. And we've got helpful information and facts about the ingredients that are used in conventional baby wipes, making your next trip to the baby aisle stress (and chemical) free.
Choosing Toxic Chemical Free Baby Wipes: the top 7 ingredients to avoid
Learn More
We understand that standing around the grocery store reading labels on diaper wipes is not a super appealing use of the limited time parents have. Using resources like the EWG Skin Deep Database can help you find chemical free baby wipes that will function just as well as a conventional brand. From looking up products to learning more about specific ingredients, it takes the guesswork out of finding healthier options for your kids. After all, keeping kids healthy is really one thing all parents can agree is worth our time.