Non-Toxic Product Guides:
Get An A+ In Eco-Friendly School Supplies This Year!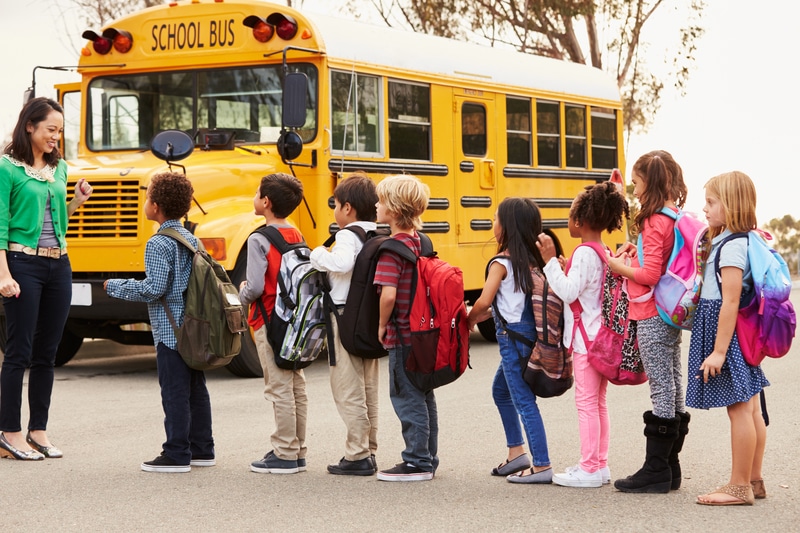 Back to school shopping – either you love it, or you hate it. If you're not one of those people who loves the smell of a brand new composition book or a freshly-sharpened number 2 pencil (mmm!), you can still have fun thanks to our handy, dandy guide to eco-friendly school supplies! Check out some of our funky, favorite finds that are easy on the planet, too.
4 Tips For Shopping Eco-Friendly School Supplies
Snag Some Stainless
It's time! You can do it! Here's your stainless pep talk: we swear, you'll switch and never look back! Stainless lunch boxes are so easy to clean and maintain and truly last a lifetime. They've come a long way with leak-proof closures and silicone lidded accessories for the really ooey, gooey stuff. Plus bento box layouts make even the most boring lunches 'grammable.
Two awesomely adorable brands: Eco Lunch Boxes have tons of size and shape options and PlanetBox, who offer magnets and adorable lunchboxes for whatever automotive or unicorn-obsession that has taken hold in your home. Even better, PlanetBox is offering 25% off orders with code School25 now through August 31!
Ditch Plastic Bags
If there is one thing you do this school year for old Planet Earth it's this one. Get rid of those bags and invest in an eco-friendly school bag! Stasher bags are made of platinum grade, food-safe silicone, which is better for us and the environment than plastic, and they even become playground pebbles in their next life. They're running a special right now through 8/14: spend $95 and receive 20% off.
Pack A Better Backpack
When it comes to eco-friendly school supplies, backpacks are a tough one. Luckily, you don't have to sacrifice design for an awesome eco-friendly backpack! The big things to avoid here are PVC and fabric treatments like flame retardants, stain and waterproofing treatments, which have been linked to a host of damaging health effects. We love, love, love this brand for the form and function of their cotton bags – and the line for kids is so cute you may want one yourself.
Seek Out Safer School Supplies
Check out this blog at Going Zero Waste, where they even offer an online shopping guide with how to shop online for eco-friendly school supplies!
The Naked Binder is one more place you can eliminate PVC (a toxic plastic that is ubiquitous in school supplies) from your life. Made out of 100% post-consumer recycled materials (and even wood!) these binders are available in every size you could need. RIP, Trapper Keeper!
This "decomposition" book (made out of recycled post-consumer waste) made us laugh!
Honeysticks Beeswax Crayons are chunky crayons made with 100% pure New Zealand beeswax and contain no paraffin wax or cheap fillers (here's why this matters)! They're also great for little hands to hold.
Extra Credit
At Force of Nature, we're not just people who are passionate about safer products, we're parents. We get that you want to send your kids out into the world with the best, safest materials, and when they come home covered in fingerpaint and baseball field grass-stains, we want to help you tackle those without the worry of toxic chemicals! Learn more about the science behind our family-friendly cleaning system that's as effective as bleach, but gentle enough for your Social Studies textbook.
Enjoy this post? Share with a friend!