Businesses:
Why It's Important To Use a Registered Disinfectant For Your Daycare Facility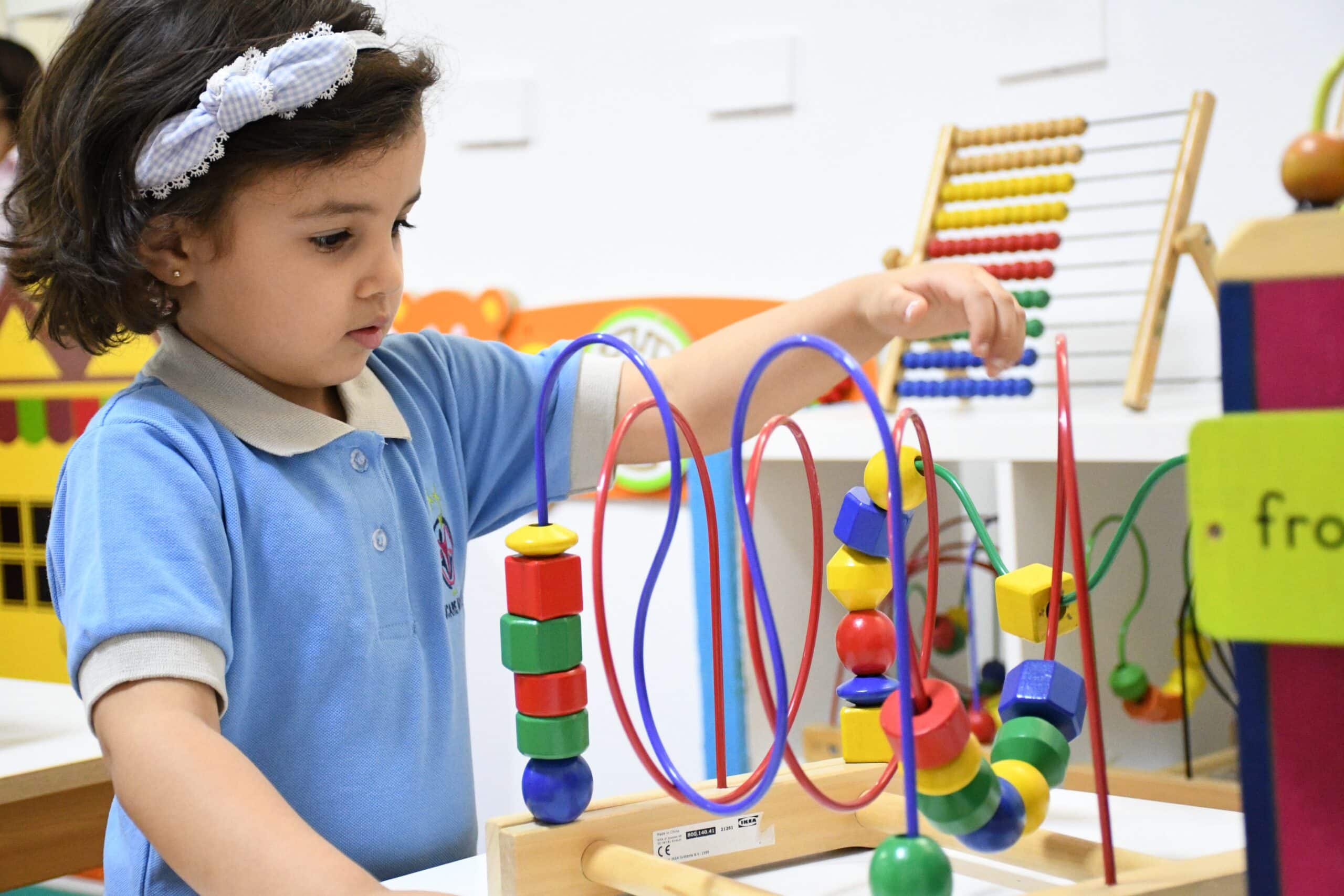 When we're talking about essential businesses, daycares and other early childhood education facilities are right at the top! During the pandemic, effective disinfecting practices became a much bigger piece of business owners' and daycare professionals' jobs. In order to keep your staff and the children in your care safe from sickness-causing germs, you increased your cleaning and disinfecting protocols, battled supply shortages, and searched for products you could trust.
Unfortunately, not all products are effective for cleaning, sanitizing, and disinfecting – and many products expose the children and staff in your facility to serious and harmful toxins. The cleaning product industry is poorly regulated with many of the most commonly used ingredients containing dangerous chemicals that are directly linked to serious health problems. Our increased usage of disinfectants and cleaning products is exposing us to health risks that are now being considered an important public health concern by the scientific community. This is especially important when we are talking about exposure to children, as they are disproportionately at risk due to their small size (babies are 10 times more vulnerable to these chemicals than adults!) and rapidly developing bodies. In fact, exposure to these products is directly linked to an increase in childhood asthma.
Here's why selecting an EPA-registered disinfectant like Force of Nature is essential for your daycare facility – and some of the top areas to pay attention to.
Daycare Disinfecting: Why It's Critical To Use A Registered Disinfectant
Not every cleaning product is a disinfectant and not every disinfectant is designed to kill all germs, viruses, and bacteria. Here's what you need to know.
1. Disinfectants Are Regulated By The EPA For Efficacy
The first thing to know is that cleaning, sanitizing, and disinfecting are different. "Disinfectant" is a regulated term issued by the Environmental Protection Agency (EPA) only for products that meet specific pathogen-killing standards based on specific testing protocols in EPA approved labs. Part of what the EPA registration process determines is that the product effectively kills the germs, viruses, and bacteria that it says it does within a specific "dwell time." It's important to note that, unless a product claims to sanitize or disinfect, the EPA does not regulate it! And note that the definition for sanitizing is much less stringent and more subjective than the definition of disinfecting.
2. You Can't Assume That A Cleaning Product Is Safe
As we said, the cleaning product industry is not well-regulated and consumers can't assume that a product is safe for use because it is on shelves. The chemicals in many cleaning and disinfecting products are proven to trigger and exacerbate asthma and allergy conditions – one study found that daily exposure to toxic cleaning products is equivalent to smoking a pack of cigarettes a day!
For EPA-registered disinfectants, there are additional restrictions on the products that can help protect you: every disinfectant has to display clear guidelines for use including protective gear and usage instructions (like rinsing) so you can use the product as safely and effectively as possible. The ingredients in the disinfectant may be effective at killing germs, but they are also likely not safe for your skin, eyes, and respiratory systems so you will likely need to wear masks, eye protection, and gloves, and rinse surfaces after use (before staff and children can come into contact with them).
3. The EPA Monitors For False and Fraudulent Products
Unfortunately, the need for effective disinfectants during the pandemic (and the resulting shortages) led to some shady practices by cleaning product manufacturers. The EPA takes consumer safety very seriously and they cracked down on false claims and fraudulent products to ensure that business owners, like daycare facility owners, and consumers could trust registered disinfectants to help keep them safe from COVID-19.
4. Not All Disinfectants Are Effective Against The Virus That Causes COVID-19.
Just because a product is a registered disinfectant does not mean it is effective for use against COVID-19. The EPA developed a list of products approved for use against the novel coronavirus, SARS-CoV-2, which is called List N. EPA expects all products on List N to kill all strains and variants of SARS-CoV-2. You can learn about List N here and see Force of Nature's EPA registration information here.
How You Can Use Force of Nature as an EPA-registered Disinfectant In Your Daycare
Force of Nature is an EPA-registered hospital-grade disinfectant that kills 99.9% of germs. We're also proud to be on EPA's list N, the disinfectants approved for use against SARS-CoV-2, the cause of COVID-19.
Force of Nature is certified 100% free from the most common allergens and earns the highest possible rating by SkinSAFE, Mayo Clinic's allergy rating system. It's free from skin and respiratory irritants and is so gentle it can even be used to clean a pacifier without rinsing, so you can feel good about your employees using Force of Nature without extra precautions like gloves, masks, and eye protection. You can use Force of Nature to effectively clean, sanitize and disinfect high touch areas in your daycare facility without rinsing or protective gear, including:
Doorknobs
Shared keyboards and tablets
Faucet handles
Cabinet and drawer hardware
Drinking fountains
Railings
Toilet Levers
Telephones
Shared tables and chairs
Light switches
Toys and educational materials
Countertops and food prep surfaces
Eating utensils and dishes
Tables, chairs, high chairs, and high chair trays
Refrigerators
Floors
Bathroom Surfaces
Cubbies
Backpacks, lunchboxes, and nap mats
So much more!
Together, We Can Break The Chain of Infection In Daycare Facilities
As parents, we know firsthand how important Early Childhood Education and other daycare facilities are to our ability to work and, more importantly, to our children's opportunity to learn, grow, and thrive. Keeping kids and adults alike safe from sickness-causing germs without exposing them to harmful chemicals and toxins is why we created Force of Nature! We're proud to offer a powerful, EPA-registered disinfectant that you can make on-demand in your facility with no need to store dangerous chemicals and that's gentle enough to be used around pets, children, and those with allergies and other respiratory conditions. Learn more about Force of Nature, our EPA-registered disinfectant, and some of the many ways you can use it in your facility. Want to make enough of our formula for several bottles a day? We've got you covered on that too with Force of Nature Pro, our large capacity appliance that makes 32 or 64 oz of all-in-one cleaner, deodorizer and disinfectant.
Another Solution For Your Child Care Business
Looking for an easy way to build your child care business? We recently learned about Daycare Owl, which has a super innovative (and simple!) suite of turnkey tools to help parents find your center, make invoicing easy-peasy, and help you fully book all of the hours you have available. Like a lot of brilliant ideas, this one is a real "why-on-earth-hasn't-anyone-done-this-before?" idea! This innovative company totally breaks the paradigm of locking centers and parents into the typical model of weekly or monthly commitments and offers a system that makes it easy for you to sell unused spots on an hourly, daily, or weekly drop-in basis. So all those parents out there who don't need or can't afford full-time care now have YOU to fill that need! We love what Daycare Owl is doing to help grow child care providers' businesses, make them stronger, and make high quality child care to accessible to more families. Check them out!