Businesses:
Green Cleaning, Sanitizing, and Disinfecting: A Toolkit for Schools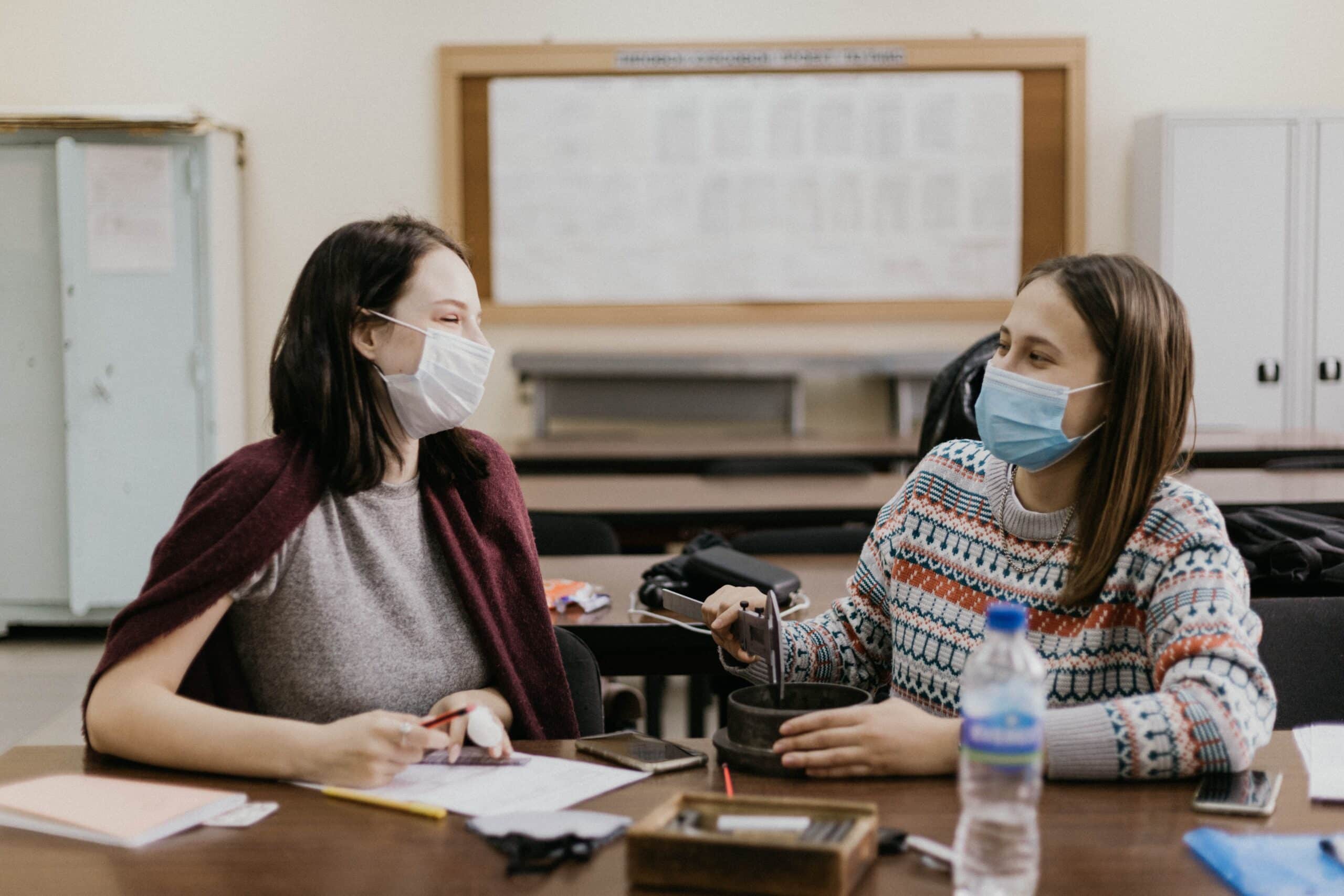 When it comes to slowing the spread of germs at schools our top defense tactics are handwashing and effective disinfecting. Those might sound simple, but anyone who has worked with school-aged children knows that it's easier said than done! Kids are phenomenal germ vectors, and they're also disproportionately at risk to the toxic chemicals in conventional cleaning and disinfecting products – even those that are registered by the EPA. Due to their smaller size and rapidly developing bodies, children and infants are susceptible to increased health risks like an increased risk of asthma, allergies, and hormone disruption.
The good news is, we can help you clean, sanitize and disinfect your school without exposing your children, staff, and the environment to harmful chemicals that are becoming an important public health concern. Here's what you need to know about a people-and-earth-friendly, 3-in-1 cleaning, sanitizing, and disinfecting solution for your school.
Force of Nature: Your School's Green Cleaning, Sanitizing, and Disinfecting Toolkit
Here's how Force of Nature can help you create and implement an effective cleaning and disinfecting plan at your facility – without harmful toxins.
Tool #1: Using An EPA-Registered Disinfectant (and on List N!)
Pop Quiz! Did you know that the processes of cleaning, sanitizing, and disinfecting are different? The important distinction to understand for your school is that the term "disinfectant" is regulated by the Environmental Protection Agency (EPA). This means that products claiming to be disinfectants are legally required to be tested in EPA approved labs using EPA approved antimicrobial testing protocols and meet minimum germ-killing standards on a specified set of pathogens to ensure they meet certain standards of efficacy.
The EPA does not regulate cleaning-only or deodorizing products unless they also claim to sanitize or disinfect, so you really don't know how well they work fighting the sickness-causing germs, viruses, and bacteria at schools.
One last tip: Remember that just because a product is a registered disinfectant does not mean it's been EPA approved as safe to use against COVID-19. The EPA has their own list of products that are approved for use against SARS-CoV-2, the cause of Covid-19, including Force of Nature: List N. EPA expects all products on List N to kill all strains and variants of SARS-CoV-2. You can learn about List N here and see Force of Nature's EPA registration information here.
Tool #2: Using A Product That's Not Toxic To Kids & Adults
Disturbingly, many disinfectant products contain chemicals that are proven to trigger and exacerbate asthma and allergy conditions. While this is worrying enough for children, it's also scary for your valuable staff and faculty, who are likely the ones handling the chemicals. A recent study found that daily exposure to toxic cleaning products is equivalent to smoking a pack of cigarettes a day! It doesn't take long for these impacts to take hold, either: some asthma sufferers continue to show reduced lung function the day after exposure to bleach.
Because the EPA tests disinfectant products in a specific setting and usage, every disinfectant product has to include clear messaging guidelines for use so that you know you are using the product in your school effectively. This should include any safety or protective gear needed for use, including masks, eye protection, and gloves.
Force of Nature is receives the top rating by SkinSAFE, Mayo Clinic's allergy rating system. It's free from skin and respiratory irritants and is so gentle it can even be used to wash produce without rinsing, so you can use Force of Nature to clean, sanitize and disinfect your school without worrying about wearing protective gear like gloves, masks, and eye protection. There's also no need to rinse after use before students come into contact with the surfaces, which is very important to do with chemicals like bleach and products that contain quaternary ammonium compounds.
Tool #3: Using An Earth-Friendly Product
Single-use plastic bottles from cleaning and disinfecting products contribute to the plastic pollution crisis. Just as bad: the chemicals inside these products can cause serious and lasting impacts on our water, marine life, and more. Just because the EPA tests these products for efficacy does not mean that the product is safe for the environment. The EPA and Environmental Working Group (EWG) manage databases to help consumers find safer products.
We are driven to create the most earth-friendly cleaner and disinfectant there is. We're Green Seal-certified for meeting the highest standards in protecting human health, preserving the climate, ensuring clean water, and minimizing waste. Our reusable bottles make it easy to reduce plastic waste, and our shipping boxes and capsules are 100% recyclable.
Tool #4: Using A Product You Can Make On-Demand
Storing toxic chemicals not only increases the chances of accidental poisoning or injury, but it can also result in using a less effective product: over time, the product efficacy of chemicals like bleach degrades. Bleach begins to lose efficacy in just six months, and it's impossible to know how long a bottle of bleach has been sitting in a distribution warehouse. And, with supply chain shortages, it can be stressful to know you'll be able to get more products for your school when you need it.
Force of Nature is the EPA-registered disinfectant and multi-purpose cleaner you can make on-demand, even right in the classroom. All you do is fill up the electrolyzer with tap water, squeeze in a capsule of salt, water & vinegar, and push the button. And, with Force of Nature Pro, you can make batches up to a gallon in size. Our capsules can also ship subscribe-and-save, so you can feel reassured you'll always be able to have Force of Nature when you need it.
Tool #5: Using A Product That's 100% Top Allergen-Free
As we explained earlier, many disinfectants can trigger and exacerbate respiratory conditions like asthma, allergies, and COPD. Force of Nature contains only salt, vinegar, and water, so it's gentle to use around those with these conditions – it can even be used to clean and disinfect CPAP machines. Force of Nature is a hospital-grade disinfectant registered for use in hospitals, NICUs, daycares, schools, and more.
Meet Force of Nature Pro!
Want to buy in bulk, or need to make enough of our formula for several bottles a day? We've got you covered on that too with Force of Nature Pro, our large capacity appliance that makes 32 or 64 oz of all-in-one cleaner, deodorizer, and disinfectant.
Always Choose An EPA-Registered Disinfectant For Your Business
We believe that schools shouldn't have to make compromises when it comes to keeping kids, administrators, and the environment safe from sickness-causing germs and away from harmful toxins. We're proud to offer a people-and-earth-friendly, 3-in-1 cleaner, sanitizer, and EPA-registered disinfectant that can help effectively disinfect your school with no toxic ingredients that put our precious children and the planet at risk. Learn more.