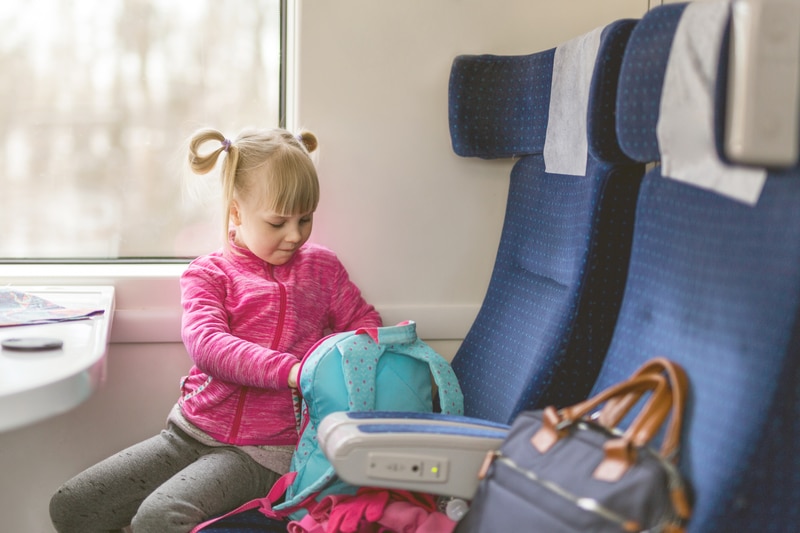 If you find yourself, without fail, camped out at the "travel sized" section of your local pharmacy chain on the night before a trip, you're not alone! Thanks to TSA regulations and the stress of preparing for a family trip, sometimes it's just plain easier to go that route than to try to decant your safer products into perfectly portioned non-toxic travel-sized containers. To make your next trip a little easier – and a little safer- here are a few of our Non-Toxic Travel Favorites.
Don't Leave Home Without These 4 Non-Toxic Travel Favorites
Beautycounter's Travel Size Countersun Mineral Sunscreen Mist is the whole non-toxic travel-sized sunscreen package: it's safe, it's a spray and it's completely adorable. Check, check, check. Need more info on sunscreen? Check out our post how to shop for a safe sunscreen (as well as some of our favorites) and the Environmental Working Group's current sunscreen rankings.
Stasher bags are platinum grade, food-safe plastic bag alternatives that serve as amazing travel buddies for storing toiletries, snacks and a zillion other things and when they're done serving their purpose in your kitchen, you can send them back to be turned into playground pebbles. As we all know, plastic is bad and so are some of the BPA-free alternatives. Silicone is a safer option, just make sure its food grade and doesn't contain fillers, like melamine. You can double-check by pinching or twisting the silicone item; if it turns white, it has fillers.
Primal Life Organics Trial Sizes
Some brands offer great trial sized options so you can get to know their product before committing, and Primal Life Organics takes this to the next level by offering their non-toxic tooth powder, deodorants, skin care products in portions teeny enough to tote on your next TSA-monitored adventure.
Bamboo toothbrushes are a plastic-free alternative, made with sustainable bamboo and bamboo charcoal-infused bristles. The plastic toothbrushes you might grab at a pharmacy or given out at a hotel are not much cheaper, and yet they last forever – wasting away in landfills for long after your vacation memories have faded. Besides, these ones are so pretty, you'll  want to bring them back from vacation with you!
Last, but not least, bring us with you! Use Force of Nature to spray down airplane seats and trays, clean up carseat messes, the bottoms of travel bags and purses (which are dirtier than toilet seats!) or pretty much anywhere you encounter messes and germs on your journey (it's even gentle on skin!). Our family-friendly cleaning system creates a powerful solution as effective as bleach, but worry-free to use around your kids and pets. Mix up a batch before you go – it lasts for two weeks. Happy Travels!