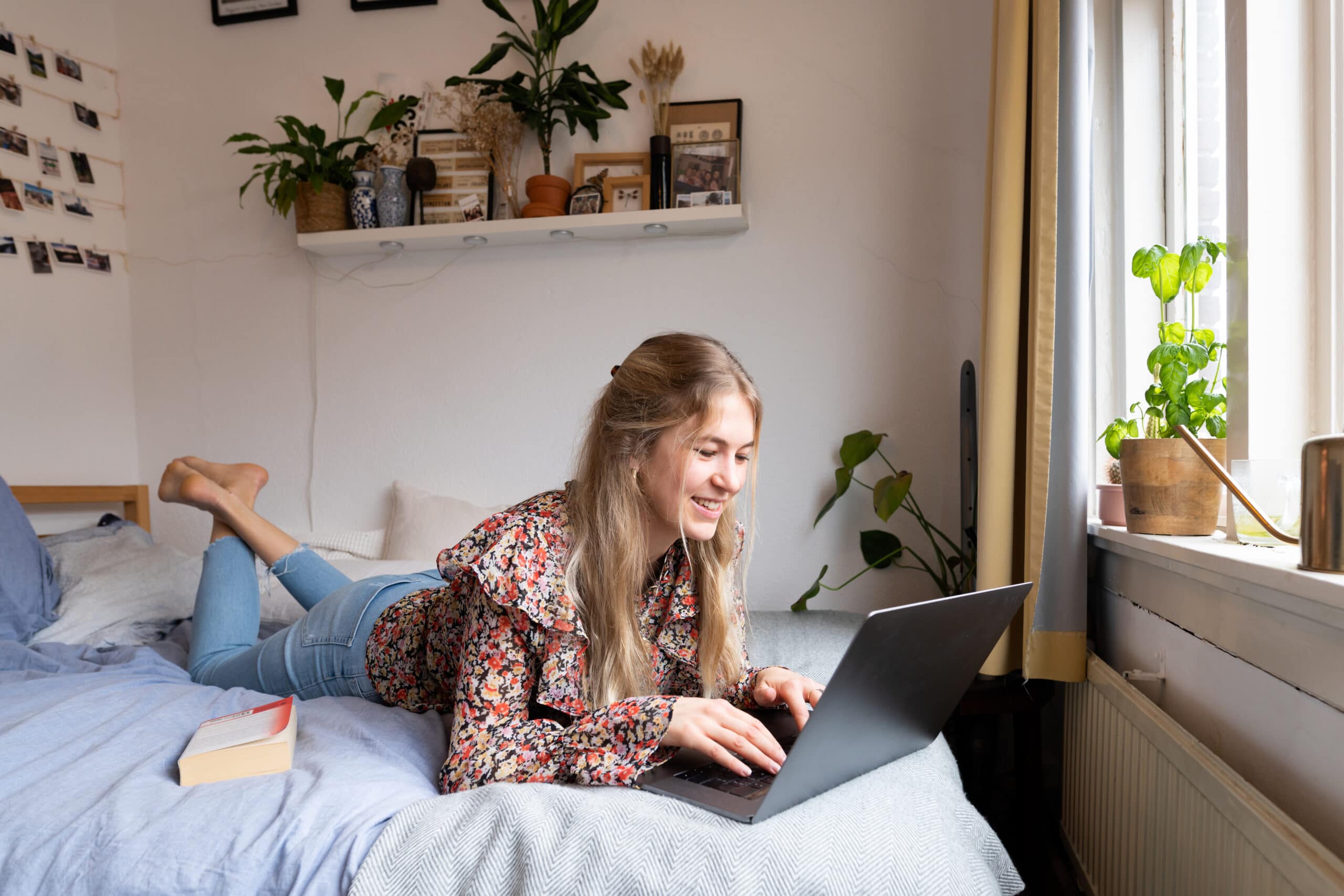 Kids may grow up, but they don't grow out of germs. As a college or university, you've probably seen this first-hand as bugs and viruses spread like rapid-fire through your campus. You want to protect your students, faculty, and staff and keep your facilities clean, but, unfortunately, there are a lot of compromises in the cleaning and disinfectant industry. Some products are marketed with
potentially dangerous and false claims
about protection against COVID-19, while others contain toxic ingredients that can be as harmful to human lungs as
smoking a pack of cigarettes a day
or lead to serious
health problems over time
. One large segment of students and staff that colleges and universities are increasingly concerned about are people who suffer from asthma and allergies, which is 
30% of US adults
. In fact, 
the CDC recommends not using cleaning products with quats, bleach, or fragrances around this population
. Many schools don't know that conditions like asthma and allergies are included under the ADA, and that an easy step you can take is to replace cleaning products with specific toxic ingredients. Luckily, Force of Nature provides campuses, businesses, and organizations of all sizes with an effective all-in-1 cleaning, deodorizing, sanitizing, and disinfecting solution. Our EPA-registered disinfectant
kills 99.9% of germs, bacteria, and viruses
and earned a spot on the EPA's
List N
as an approved disinfectant for use against SARS-COV-2. Instead of harsh chemicals, our formula starts with just water, vinegar, and salt and converts it into a solution that effectively cleans and disinfects without posing a health risk to your students, faculty, and staff. The summer term is a great time to optimize your campus cleaning regimen before students head back to class in the fall, so here's what you should know to clean and disinfect your campus without toxic chemicals.
How to Use Force of Nature to Keep Your College or University Clean: Top Tips
Since colleges are communal places by nature, there's hardly an inch or corner that goes untouched, making them a hotbed for sickness-causing germs to thrive. A microcosm of compact living, studying, working, and eating, university campuses also create countless opportunities for viruses and bacteria to spread, so cleaning and disinfecting are key.
Disinfect Communal and High-Touch Areas
Just about everything on a college campus is communal, but try to focus heavily on kitchens, dining halls, libraries, and classrooms, since these are the places you'll find the biggest groups at any given time. After cleaning surfaces to remove any debris, spray areas with Force of Nature to saturate. Make sure to spray high-touch areas, like door handles, light switches, cabinet handles, drawer pulls, elevator buttons, water fountains, coffee or vending machines, and sink faucets.
Shared Bathrooms
Bathrooms have everything germs look for in a home: warmth, moisture, and darkness. Ick! The good news is they're incredibly easy to evict when you clean and disinfect the bathroom with Force of Nature. To tackle the microbes, viruses, and bacteria that may be lurking in the lavatory, simply spray the solution on just about any bathroom surface, from the toilets, faucets, counters, door handles, mirrors and light switches.
Employee Belongings
On college campuses, the employees are often students, too. Whether they're headed back to their dorm or home after work, you don't want them to bring bacteria and viruses with them, so have your staff disinfect their belongings before heading out for the day. Use Force of Nature to clean water bottles, keys, laptops and phones (for technology spray on a cloth then wipe the item vs spraying on the item).
Shared Tools and Tech
Many students have their own laptops and tech tools, but don't forget about the shared items you still have on campus. Community items like library computers and classroom clickers can carry germs from user to user unless they get a good sanitizing in-between. Protect your tech by first spraying Force of Nature onto a cloth and then wiping them down while powered off.
College Transit
Campus buses help kids get to class on time, but no one wants to arrive covered in germs. On buses, high-touch areas like seatbelt handles, bus grips, chair handles, or stop buttons to get off the bus can be especially prone to viruses and bacteria, so use Force of Nature to stop the spread in its tracks. To clean fabric and stains or remove odors, first test Force of Nature in an inconspicuous spot to be sure the fabric dyes are colorfast. Then, remove any solid matter like food and follow up by saturating the area entirely with Force of Nature. Force of Nature won't remove color like bleach and cleans fabrics and rugs
as effectively as Resolve
. To deodorize the bus in-between riders, spray the interior thoroughly and allow it to air dry. Force of Nature kills odors at the source rather than simply masking them like other deodorizers and air fresheners. Going through this routine at the end of each day is a good reset and stops new odors from starting.
Provide Cleaners to Students Living on Campus
Cleaning emergencies don't always happen during your janitorial staff's working hours, so keep Force of Nature in stock in dorm common areas or somewhere accessible to RAs if (and when) disaster strikes. Certified
SkinSAFE
 by Mayo Clinic's allergy rating system, our formula is gentle enough for students and staff to come into contact with. It can also be a quick and easy way to keep shower shoes, shared kitchen items, and other dorm items disinfected and sanitized with no rinsing needed.
Disinfect Your University Without Toxic Chemicals
At Force of Nature, we're proud that our gentle, yet effective disinfectant provides a toxic-free solution for universities that kills sickness-causing germs without harsh and dangerous conventional cleaning chemicals. Our appliances use electricity to convert tap water, plus a recyclable capsule of salt, water and vinegar, into an all-in-one cleaner, deodorizer, and EPA registered sanitizer & disinfectant that is on 
List N
, the EPA's list of disinfectants approved for use against COVID-19. They come in 2 sizes,
Force of Nature
which makes 12 ounces at a time, and
Force of Nature Pro
, our newest system for large and high traffic spaces. Force of Nature Pro makes 32 or 64 oz of our formula and has an electronic control system that senses and automatically adapts to accommodate differences in water chemistry and temperature to ensure that every batch meets the EPA's stringent 
99.9% germ-kill
 requirements. If you're purchasing for your university or college, we can customize pricing, assortment and training for you! Just click 
here
 to get started.