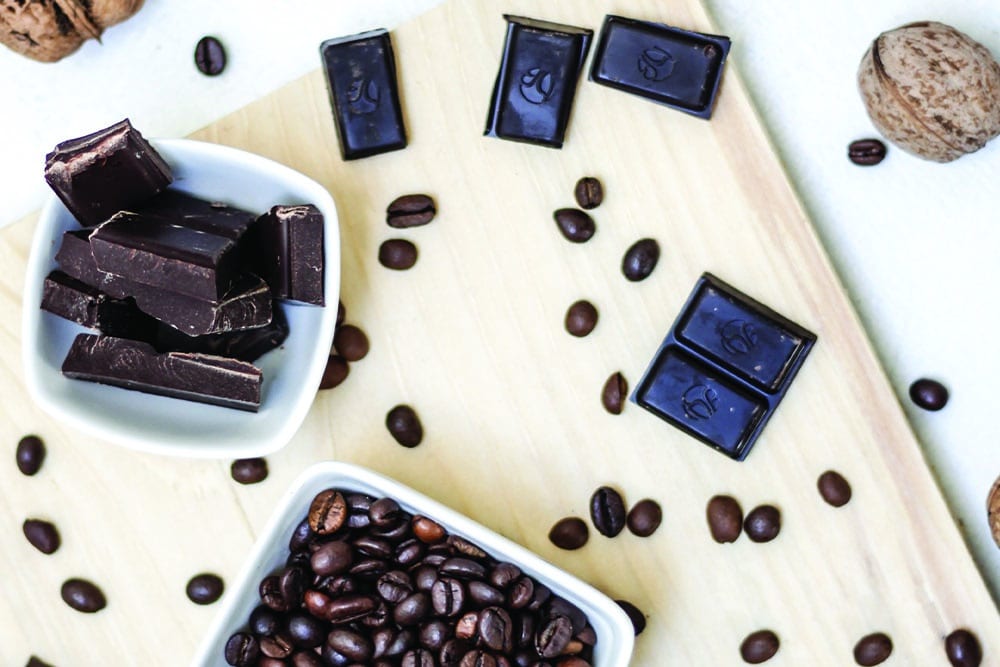 5 Ideas for Eco-Friendly Valentine's Day Goodies You'll (Actually) Love
From plastic packaging to chemical colors and flavors, Valentine's Day definitely leaves room for improvement. This year, skip the old disposable Valentine's standbys in favor of eco-friendly, non-toxic goodies that you'll want to commit to for the long haul!  Here are some of our Valentine's favorites that are sure to make your special somebodies smile.
5 Favorites For A Happy & Healthy Valentine's Day
Straight up delicious chocolate
Yes, it's delicious. Yes, it's adorable. And yes,
it's got a not-so-sweet side
. Luckily there are some pretty awesome and readily available eco-friendly and sustainable brands of chocolate, so this Valentine's Day, check out these 12 Fairtrade Chocolate Brands before you go for that shiny red heart-shaped box that might not be so loving to our planet. 
And,
here's how to love chocolate AND the environment
, because no one should have to choose.
Who wouldn't love a pair of cozy jams for Valentine's Day? Be even sweeter by choosing organic cotton (or,
for a special treat, silk
!) pajamas to
avoid pesticide exposure
and to support earth-friendly textile practices. 
For little ones
For big kids
For her
For him
And…
a sleep mask we are obsessed with, too!
Forget the tear apart cards with stale candy, how sweet are
these crocheted hearts
?
Or turn the project into a fun craft with your kids and create
these adorable bird feeder valentines.
A hard-to-kill houseplant
Sure, cut flowers are beautiful, but they're wasteful and shipping tulips to Massachusetts in February isn't super eco-friendly. That said, plants can seem like a responsibility, too. Here's
a round-up of plants even a black-thumb can handle
, and some
plants to boost your mood
, too!
The gift that never fails
A babysitter and a dinner somewhere delicious (
or one of these fun date ideas!
) preferably
not
on Valentine's Day! Because you know it's what you really want. 
And you could always throw this precious
silver heart necklace
in for good measure.
Learn More
From cleaning chocolate-covered strawberries out of your upholstery to wiping away the last crumbs of that candy necklace, we're here to help you keep your house sparkling clean without a chemical backlash. At
Force of Nature
, we created our EPA-registered disinfectant and cleaning system to help families stay toxin-free while cleaning up all the messes that life brings on Valentine's Day  – and the other 364 days of the year.