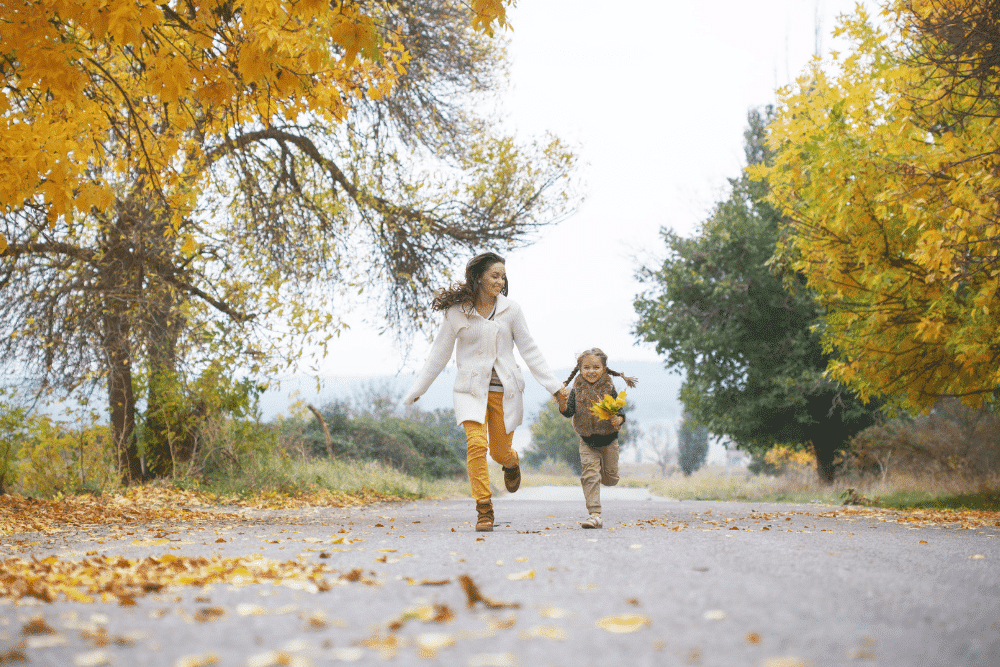 We're just as obsessed with Fall as everyone else! Just because we're all about the eco-friendly home doesn't mean we aren't itching for pumpkin spice scents and plaid. Here are 5 fun finds to satisfy your craving for everything Fall, without sacrificing your commitment to keeping an eco-friendly home.
Fall into Fall with these 5 eco-friendly home finds
A Cozy Scarf
Before you one-click the first plaid scarf you see, check out this roundup of 15 Handmade and Fair Trade Scarves. Not only do they look gorgeous and hit on a wide range of price points, many of them support traditional weaving arts, women-owned businesses, or are Buy One Give One programs that support great causes. By choosing to support the use of sustainable, ethically-sourced materials and manufacturing, you're also making a great choice for the planet. Win-win!
An Eco-Friendly Home Candle
Even the keeper of the most eco-friendly home cannot be blamed for craving that warm, spicy hint of fall in the air! But, as we discuss at length here, candles are considered an indoor pollutant by the EPA and can expose you to all kinds of hazardous toxins including lead. Even "natural" candles can display confusing claims on their labels that hide suboptimal ingredients, like paraffin wax, and even those scented with essential oils can trigger allergies. Check out the linked post above for all the info (and tons of other options), but if you can't live without a candle, these coconut oil and beeswax candles come in tons of scents and are beautiful to boot.   
One note: if you're using a candle to cover up less lovely scents in your home, check out this post on how Force of Nature can help you de-stink for good!
Seasonal Coffee Drink
It's not Fall until you've had your first Pumpkin Spice Latte! Sadly, it comes at a cost to the environment. Green up your drink by toting your own reusable coffee cup, like this glass one from Keep Cup. The lid is BPA-free plastic (be aware that BPA-alternatives may not be safer), so make sure to hand-wash and never heat it in the microwave.
You can also make your own at home! This recipe is a healthier twist on the coffee shop favorite and great option to serve for a crowd as it's also dairy free.
A New Market Tote
A reusable shopping bag is an eco-friendly home basic, but one of the best things about them is that you get to keep using them! So invest in a set you really like. Bring home the bounty of fall in one of these incredible woven amazing farmer's market backpacks, or spring for this kit that includes totes, produce bags and reusable food wrap!
A Silicone Bundt Pan
The only thing more fun than serving up a beautiful pumpkin or coffee bundt cake… is eating it! Unfortunately, a lot of our conventional cookware, particularly nonstick varieties, are treated with chemicals that can negatively impact our health and our environment. PFC's, the compounds that make nonstick not-sticky, don't break down which means they stick around in our bodies and our environment. Luckily, these silicone bundt pans are food-grade silicone! While they still do need to be greased, they're more stick resistant than other common cookware materials, and safer. If you have some silicone cookware around the house, make sure to do the pinch test to determine if it contains dangerous fillers, like melamine.
Learn More
We're here for you all Fall (and every other season!) to help you find the best non-toxic gear for your eco-friendly home! Don't forget to check out our family-friendly cleaning system, Force of Nature, that harnesses the power of simple household ingredients to create a solution as effective as bleach, yet gentle enough for a highchair.