Non-Toxic Product Guides:
4 Hacks For Non-Toxic Products You Can Find Pretty Much Anywhere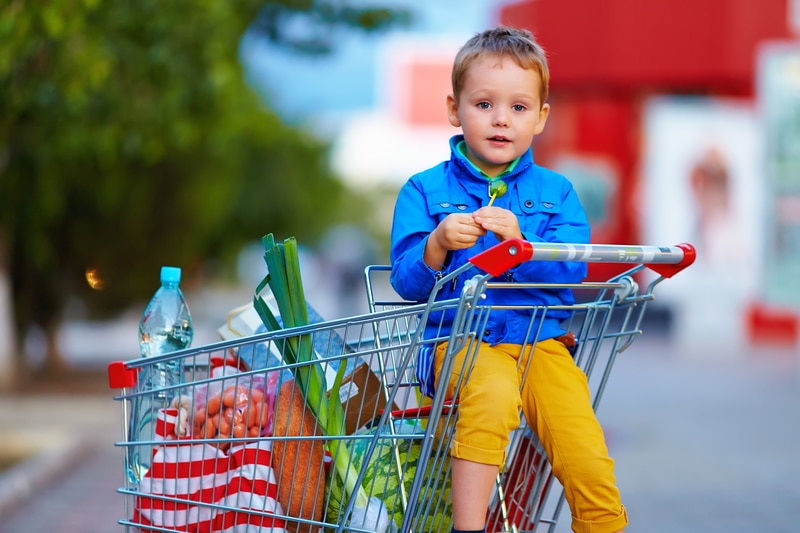 Often, finding non-toxic products can mean research and trips to specialty stores. So when you're stuck with limited shopping options (say, on vacation) and you forgot one of your go-to non-toxic products, you might worry about the quality of your selection. Luckily, there are some pretty ingenious solutions to this problem using ingredients you can find almost anywhere. Here are a few of our favorite non-toxic product life hacks to help you out on vacation, staycation or just plain old life.
4 Ways to Life Hack Non-Toxic Products
If you forgot your…
Toothpaste: Baking Soda
This old cleaning standby is a non-toxic ingredient you can buy pretty much anywhere! While there might be a box hanging out in your rental house's fridge or freezer, we highly recommend springing for a new one (but if you want to roll the dice, here's a way to check that it's still effective). So if you left your favorite (and we're sure, not cheap!) non-toxic toothpaste at home, don't settle for a tube of sugary grossness. Instead, whip up a quick batch of homemade toothpaste using baking soda, salt, water and an optional drop of peppermint extract. Then, put the rest of the box to good use with these 51 (yes, 51!)  surprising and amazing uses for baking soda (sodium bicarbonate), featuring solutions for everything from scrubbing pots to extinguishing fires! As far as non-toxic products go, this one is a serious multitasker.
Personal Care Items: Coconut Oil
Coconut oil has become a kitchen darling stable structure, meaning it doesn't break down as quickly at high heat as other oils. It lasts forever and is increasingly available at groceries and big box stores. But, it's not just great in the kitchen, or only in a pinch, as lots of people use coconut oil to nourish their hair and skin and love it for its antifungal and immune supporting properties. If you forgot your face, hand or body lotion, coconut oil is a quick (and delicious-smelling) way to soothe dry skin. If it's your face wash or makeup remover that got forgotten, try oil cleansing: swipe a generous dab of coconut oil on your dry face, then cover with a wash cloth soaked in hand-hot water. Leave it on your skin for a minute or two for an added spa-like experience, or simple wipe clean and pat dry. Rub a little between your palms and then apply to your hair to tame flyaways and nourish split ends (a little goes a long way!) Want more ideas for how to incorporate coconut oil into your life? Check out Wellness Mama's post for 101+ Best Coconut Uses and Benefits.
Bug Spray: Fresh or Dried Herbs
Nothing, and we mean NOTHING, is as much of a buzzkill as getting bitten by mosquitos when you're trying to enjoy the outdoors. If your favorite non-toxic products for bug repelling got left back at the homestead, try making a solution using dry herbs! Even gas station convenience stores usually carry dry herbs, so they're easy to find and you can use them in cooking or bring them home with you when you're done. And, no yucky chemicals that can be health hazards. This is one life hack that might make the trip home with you!
Hair Spray: Vodka
If you needed an excuse to pick up a bottle of booze for your trip, here's a great one! Water, sugar and alcohol (and, optionally, essential oils) come together to make homemade hair spray. If you're more of a spiced rum person, go for it – it'll add an island vibe. Don't want alcohol around? Here's an alcohol-free version.
Spot Treatment: Vinegar
Spills and messes are inevitable on vacation or otherwise, but the added stress of staining your limited clothing options or rental house upholstery means you want to get those spots treated fast. You've probably already used vinegar to clean, but this powerful stain-fighter can be used to remedy all kinds of laundry disasters if you know how to approach it. Here's a thorough guide on how to tackle treating tough stains like coffee, mildew and mustard with vinegar.
Of course, we'd love to tag along on your next trip, or at least be there to spray down your luggage when you get home. Non-toxic and family-safe, Force of Nature harnesses the power of simple, household ingredients to create a cleaner that's as effective as bleach. Learn more about the science behind our revolutionary product here.