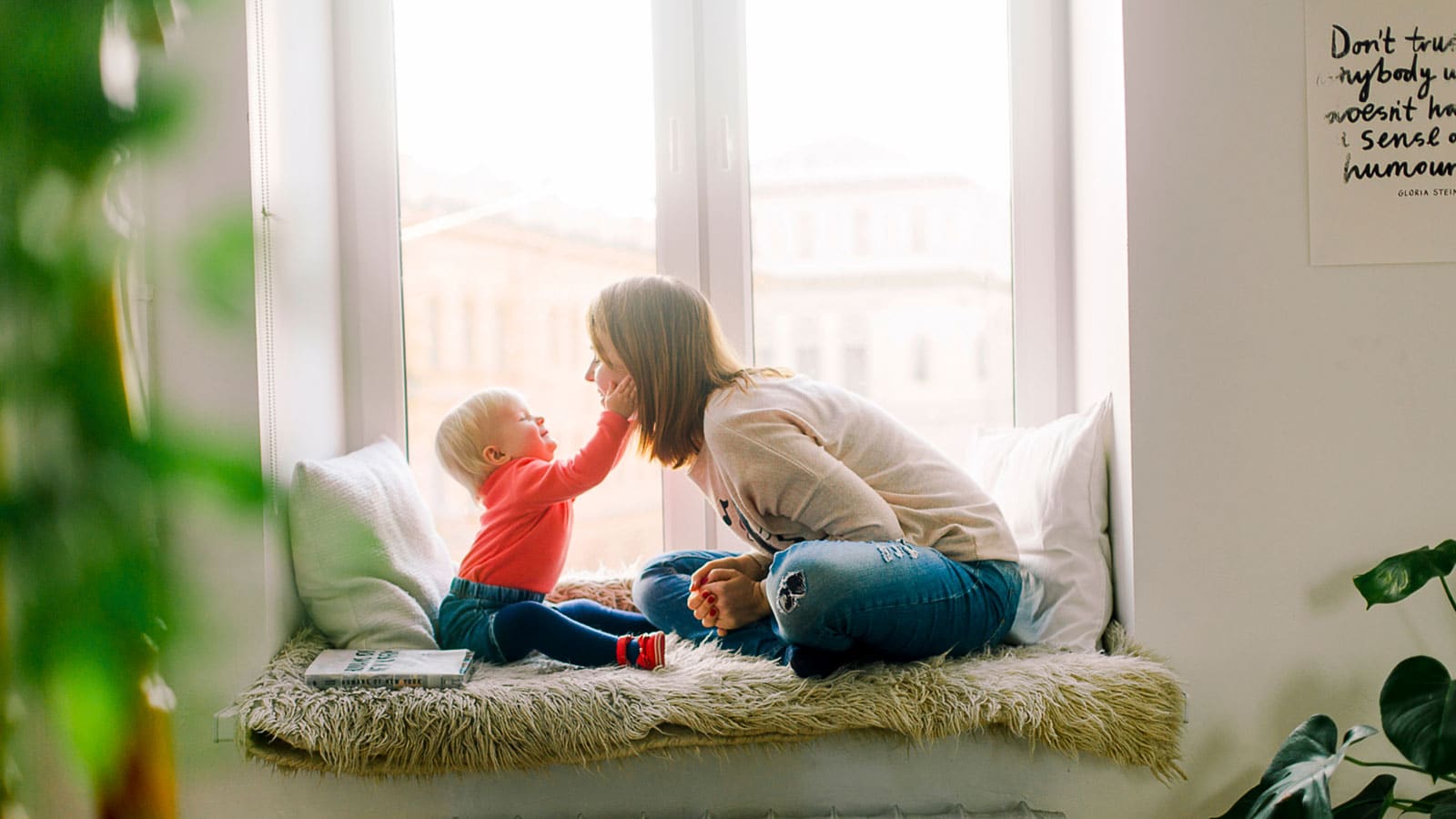 Every September, the
Juvenile Products Manufacturers Association (JPMA)
sponsors Baby Safety Month, a month-long event to increase consumer awareness of common safety issues and educate parents on how to safely select baby products. The JPMA has been educating parents since they launched "Expectant Mother's Day" in 1983, which was later expanded into a week and then became Safety Awareness Month. 
Baby Safety Month: Top 10 Hidden Hazards In The Home
As parents, we're always working hard to keep our children safe. And, luckily, most injuries are avoidable! Here are
the top 10 hidden hazards in the home
, according to the JPMA:
Magnets can cause significant internal damage if swallowed, so keep them away from children and seek immediate medical attention if you suspect your child has swallowed a magnet.

Loose change – like magnets, loose change is easily swallowed, so keep loose change in a dish or jar at a height that is out of the reach of children.

Here's an adorable one for the laundry room

!

Tipovers of furniture or electronics is a leading cause of injury in children. Last time you brought home one of those Swedish dressers, you might have been confused at the seatbelt-like contraption included with those "easy" instructions. Furniture straps are a great way to secure furniture (like dressers and bookshelves) to the wall. You can grab them at most home improvement stores, but

here's an example

of a commonly used type available on Amazon

.

Pot handles are easy for a child to grab which can lead to burns and injuries. If you're holding your child while cooking, stand so that they are out of reach of the handle (and grease splatter).

Loose rugs and carpets are a tripping hazard and can be avoided with a good underlayer or grippy tape.

Hot mugs (though most parents we know find their coffee is always lukewarm!) are easy to leave unattended and can be just as easily grabbed by little hands. Keep your coffee mug up high and out of reach. Some insulated coffee mugs come with secure lids that help avoid spills and (bonus!) keep your morning brew hot through the busy morning. How cute is

this mug

?

Cords are a strangulation hazard and need to be tied up and far away from cribs. Common cords children can access are blind cords from window treatments, home gym equipment, computer and gadget chargers, and baby monitors. 

Button batteries are another serious ingestion hazard. Button batteries are found in toys and small household items like flashlights and flameless candles. They can cause serious internal injury and should be kept away from children. If you think your child has swallowed a button battery, you should seek immediate medical attention.

Recalled products can be hard to keep track of, but if you fill out the postcards that come with baby products, you will be notified by the company. You can also check

www.recalls.gov

periodically for important items like your crib, car seat, swings and stroller, or to double-check on secondhand items you've picked up!

Cleaning products! Detergent pods, with their candy-like shapes and colors, are particularly attractive to children,

leading the CDC to consider them an emerging public health hazard

due to a staggering number of poisoning cases each year, mostly in children under 5. It's not just detergent pods; the cleaning product category as a whole is poorly regulated and most products come in "fun" spray bottles, with heavy scents and dyes that can attract children to play with or consume them. Keep cleaning products in a cabinet that is out of reach of children (or locked if you need to use the under-sink one!) and contact poison control if you think your child has ingested a cleaning product or gotten it their eyes.
An Important Note About Cleaning Product Safety
The cleaning product industry is notoriously badly regulated. In fact,
out of 62,000 ingredients, only 300 have even been tested
. Common cleaning product ingredients, like fragrances, preservatives, surfactants, and dyes, can be harmful to all of us, but especially to children,
whose endocrine systems are still developing
. Sadly, the impact of daily exposure to cleaning chemicals can be as
hazardous to our health as smoking 20 cigarettes a day
! For more information on this subject, check out our post Are Cleaning Products Used in Daycares & Schools Keeping Kids Healthy.
Learn More
As parents ourselves, we knew there had to be a better way. That's why we're committed to providing a natural  cleaning solution,
Force of Nature
, which contains no fragrance, dyes, preservatives, surfactants or conventional disinfectants. Starting with just salt, vinegar and water, our ingenious device turns these simple household ingredients into a multi-purpose cleaner, deodorizer and 
EPA-registered disinfectant powerful enough to kill 99.9% of germs like salmonella and listeria
.