Non-Toxic Product Guides:
New Spring Favorites For Your Non-Toxic Home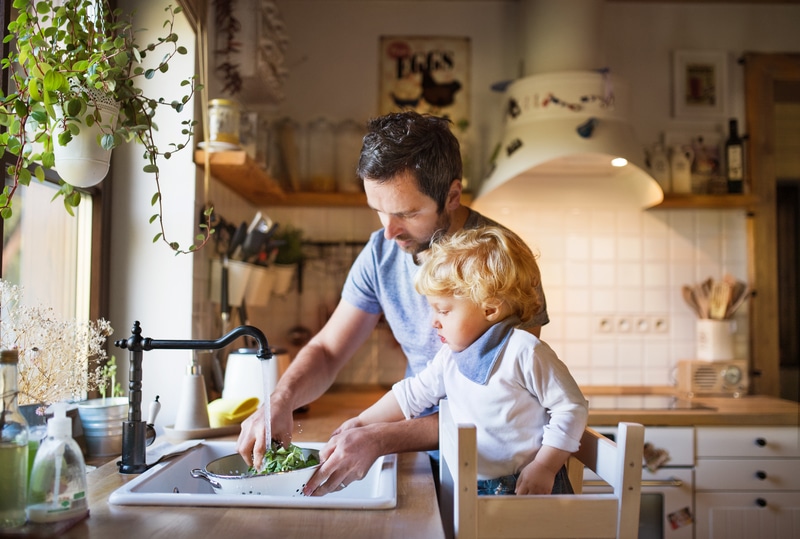 Now that Spring has sprung, we can't help browsing the aisles of the internet for a couple of fresh fun finds for our non-toxic home! If you're hunkered down battling the last of the blizzards or packing up the car to sneak in one last cooler-weather adventure, there's something rejuvenating about Spring. So while you're Spring cleaning your non-toxic home, clear some space for these treasures.
Four Fun Spring Finds For Your Non-Toxic Home
Stasher Bags
We don't know about you, but replacing plastic freezer bags is a tough one! The case against plastic is so compelling, both for our own health and for the environment. And, while glass food storage containers are a great solution for the non-toxic home, sometimes you just want the flexibility and low-profile of a bag. Enter: Stasher bags! Made of 100% pure platinum food grade silicone, Stasher bags are a reusable alternative to plastic food storage bags, and they do everything their toxic inspiration can do and more. 
Some of our favorite uses:
Snag the sandwich and snack sizes for packed lunches and snacks on the go.
Save odds and ends of prepped ingredients.
Thawing frozen meat portions
Storing pre-prepped portions for meals and snacks.
Baking food (yes, you can put them in the oven!) or using them for sous-vide cooking.
And outside of the kitchen:
Travel bags for TSA-approved liquids as well as jewelry and earbuds.
Keeping small items visible and organized in your purse.
Storing supplements and hair ties in your gym bag.
Lots to love, right? Even better, you can get a coupon for 25% off your order when you take the "plastic-free pledge".
Bagpodz
A trillion non-degradable plastic bags are used globally every year. And, while we always have the best of intentions to bring our shopping bags to the store with us, it doesn't always happen. Even when it does, the population of reusable bags in our homes can get a bit out of control, taking over your mudroom and car. Bagpodz made their reusable bag system convenient and low-profile, so you are more likely to remember them on your next shopping trip. The compact design holds 10 shopping bags made out of Bluesign certified environmentally friendly material. Easy to load and reload when you're done, the bag also clips to your shopping cart. And, they come in a ton of eye-catching colors, which makes them even more fun to use in your non-toxic home.
Herb-cicles!
If you're tired of tossing three-quarters full boxes of herbs that have gone bad, check out how easy it is to freeze them! This article tells you how to do it, but basically you're going to chop 'em up and put them in a food grade silicone ice cube tray and pour a little boiling water over the top to blanche the herbs. Pop the top on and freeze them. Once frozen, you can pop them out and store them in a freezer bag or bin and use them as-needed. This would be a fun activity to do with your kids and an easy hack to reduce food waste in your non-toxic home.
Birdling Bags
Ready for a weekend away? These beautiful, durable canvas bags are made of 100% cotton and lead-free metal. They're personalizable and they have all kinds of pockets for every organic squeeze pouch, wooden teether and (#balance) tablet charger in your non-toxic home! The Weekender is a great size to keep inside the car with essentials, or to stow in the overhead, but they've got options bigger getaways and little travelers, too! Snag 10% off your first purchase when you join their mailing list.
Whatever you're up to these days, from staycations to vacations, we're here to help you clean up the inevitable bad-weather-couch-fort-snack-disasters or the how'd-this-sidewalk-chalk-even-get-in-car-messes with our non-toxic, family-safe cleaning system, Force of Nature! Learn more about how we've harnessed the power of simple ingredients to create a powerful cleaning system that's as effective bleach, but safe enough for the playroom.