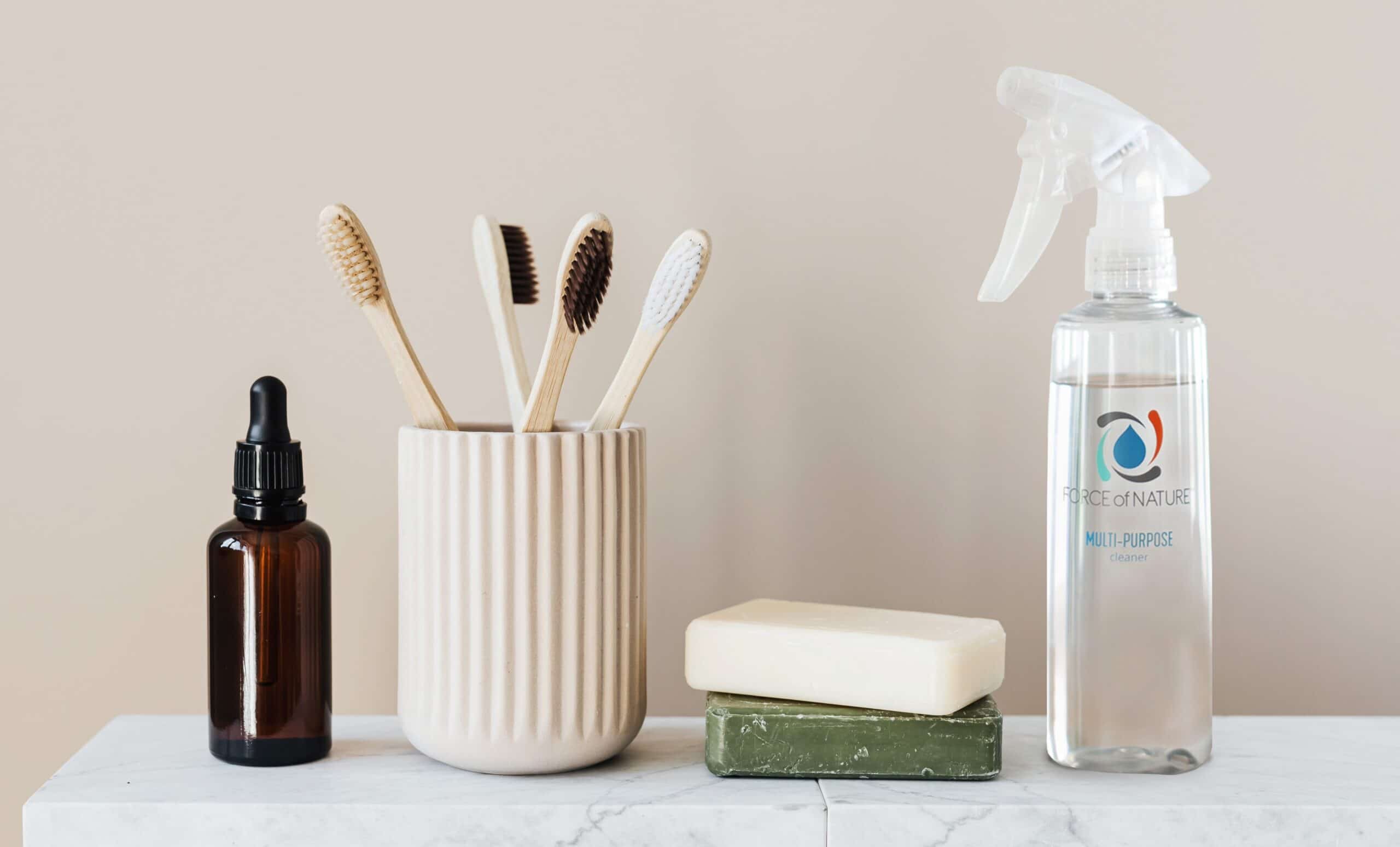 Mother's Day is here! One thing is true about all mothers: they're all totally unique. Whether your mom's a patchouli-gardening-yogi who can make a mean smoothie, an unstoppable small business-owning dog fosterer, a mother figure you got to choose yourself, or someone else's mom that you just want to shower with love, we've got a sustainable, eco-friendly gift that's sure to bring a smile to her face.
10 Amazing & Eco-Friendly Mother's Day Gift Ideas for 2023
Read on for our top 10 amazing and eco-friendly gift ideas for a mom in your life who deserves a little joy this Mother's Day.
1. The coolest supplements ever.
It's easy to put your own health and well-being on the back burner, especially when you're caring for little people!
Love Wellness
creates natural solutions for the natural problems that we all face, from probiotics to gut health, daily multivitamins, skincare and beauty, and more. With clean ingredients, subscription options, and free shipping on orders over $35, here's a treat for a mom you love that will keep giving back to her long after mother's day has passed.
2. Safe, luxurious sun care products.
Like us, Stephanie, the founder of
Solara Suncare
, believes that products can be both clean and effective. Solara offers 100% mineral, multi-functional protective products that are better for our skin, health, and the planet. They replaced 2,000 EU-banned or disruptive ingredients with the best of science and nature to bring you the Luxe and Go! Collections, which are as effective as they are lovely to use.
3. A sustainable, ethically made bicycle
Even before gas prices soared, biking is just plain cool – and so are the moms in your life. Bring her a whimsical hit of childhood joy with a sustainably made bicycle built in Brookly, NY's
Brooklyn Bicycle Co.
Built for style, comfort, and durability, Brooklyn Bicycle Co. bikes are scrutinized for maximum sustainability and performance, crafted with care, and designed to be loved for life. As the company states, "we take pride in our process, in our products, and in the people who sell them."
4. A Beautiful, Restorative Read
A beautiful read
about the restorative power of nature – preferably from your local, independent bookstore!
This one
is incredible, too.
5. The gift of never having to use a plastic water bottle again!
Lifestraw
lets you filter water on the go so there's no water fountain or mountain stream that can't be your primary source of hydration! Beyond just making water taste better, Lifestraw protects against bacteria, parasites, microplastics, dirt, sand, and cloudiness. It's independently lab-tested, BPA-free, and super-durable. You can even buy a matching carrying case to keep it safe for the adventurous mom-on-the-go.
6. A glass water sprayer that's as beautiful as her succulents
Whether her thumb is bright green or…not so much, she can't help but be reminded to water her orchids, herbs, and even air plants with a
Purismstyle
glass sprayer or mister. The brand offers so many beautiful styles that you'll treasure for a lifetime, display proudly, and, best of all: you'll never have to buy a plastic watering can again!
7. A new pair of flip-flops for summer
Arguably one of the best parts of summer is kicking off your boots and shoes in favor of the freedom that comes with a great pair of flip-flops. Created with rubber recycled from old tires that would otherwise have ended up in a landfill,
Indosoles
come in a broad range of colors and styles and, if she's a mom who matches, offer kids styles, too!
8. A metal bird
Gift a gorgeous and ever-changing piece of art that shifts with light, weather, and the seasons.
Metalbird sculptures
are made in the US and are easy to install, so she can enjoy the life-size silhouette of her favorite bird every day. From woodpeckers and chickadees to great horned owls and kookaburras, there's a bird for every mom!
9. For the new mom
For nursing or weaning moms,
Bamboobies
offer reusable, soothing nursing pads that are made out of natural, organic bamboo and come in recyclable packaging,
One thing every mom knows is that life is messy! We're proud to say our revolutionary 3-in-1 cleaning system is a favorite gift of moms everywhere.  Our Super Saver Bundle includes our complete cleaning system, 50 capsules, and 9 reusable cleaning cloths. Force of Nature is a hospital-grade, EPA-registered disinfectant that kills
99.9% of germs
including Staph, MRSA, Norovirus, Influenza A, Salmonella, and Listeria when used as directed. It's EPA-registered for use in hospitals, daycares, schools, and more. We're proud to be on the EPA's List N, the disinfectants approved for use against SARS-CoV-2, the cause of COVID-19. Force of Nature is certified
100% skin-safe and best for sensitive skin
by SkinSAFE, Mayo Clinic's allergy rating system. It's also gentle and family-friendly – it can even be used to wash produce without rinsing! So the mom in your life can feel good spraying Force of Nature on pacifiers, high chairs, and anything else that her family comes into contact with. This is particularly important when you have asthma and allergy sufferers in your family, especially children as their smaller sizes and the way their bodies are developing make them
more susceptible to toxins
.
Happy Mother's Day to All The Moms Out There!
Thanks for letting us be a part of your celebrations, holidays, and messy, everyday lives. We're proud to help you take care of the people and animals you love, and we will always be here to help, support, and guide you in your pursuit of a safe, eco-friendly, and sustainable home.
Shop for your Force of Nature Starter Kit here!