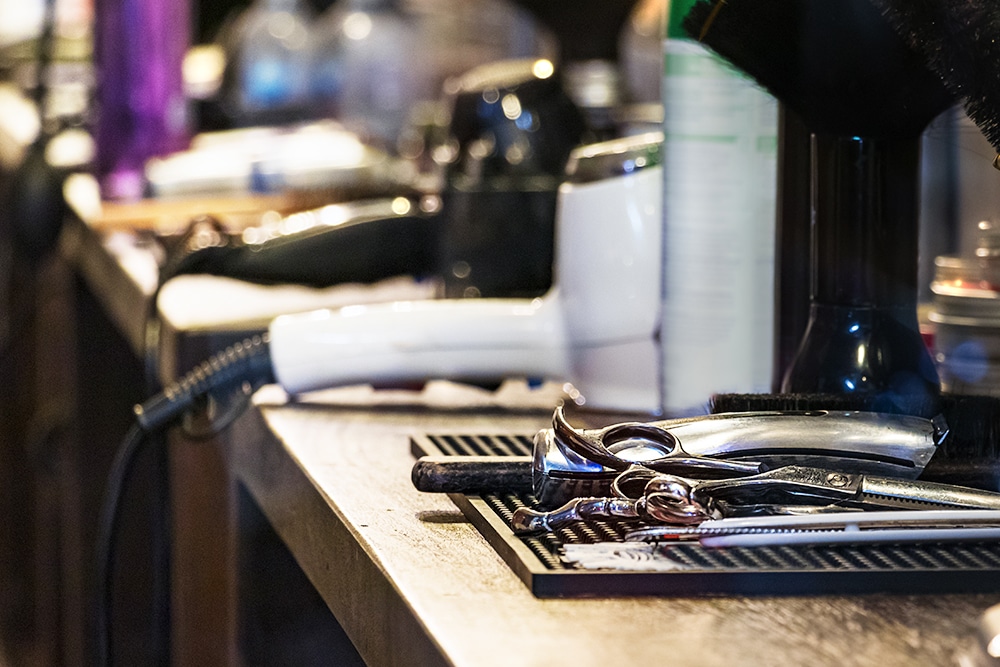 How To Use Our Medical Grade Disinfectant For Your Salon
Judging by the "quarantine hair" in our homes this spring, salons have to be one of the most in-demand businesses these days! So now that you've opened your doors to clients again, how do you protect them (and yourself and your staff) with a medical grade disinfectant? Luckily, we're here to help. Force of Nature is registered with the
Environmental Protection Agency (EPA)
as a disinfectant and kills 99.9% of viruses, bacteria and germs on surfaces. It's also on the EPA's list of disinfectants approved for use against SARS-CoV-2, the cause of Covid-19, and on the
EPA's List N
. Here's how to use Force of Nature as a hospital grade disinfectant in your salon.
Our Top Tips For Disinfecting Your Salon with Force of Nature
#1 Know The Difference Between Disinfecting and Cleaning
We created a blog post to go into the distinction
in detail here
, but this is an important one. Cleaning is the reduction of germs on a surface by removing debris and dirt. Disinfecting is a regulated term that's governed by the EPA. In order to be registered as a disinfectant the product has to show that it kills 99.9% of a specified set of germs on a surface within a specific "dwell time." To disinfect effectively, the disinfectant needs to be able to come into contact with as much of the surface as possible, so it's important to clean the surface first.
#2 Disinfect Your Waiting Room
Gone are the days where clients could share magazines and sample products in the waiting area! Force of Nature is safe to use on virtually every surface, including sealed 
marble and other stones
that etch easily, so you can disinfect your waiting room surfaces without worrying. It's also an effective spot treatment and stain remover for upholstery in case any makeup gets left on your waiting room furniture – always spot test first to make sure the fabric is truly colorfast.
#3 Disinfect High Touch Areas
From bathroom door handles to the pens at your checkout counter, high touch areas are places that are commonly handled by clients and staff. Other places to disinfect regularly:
Door handles
Drawer knobs and cabinet pulls
Faucet handles
Toilet tank lever
Break room equipment like microwaves and fridge handles
Coffee machine buttons and surfaces
#4 Disinfect Technology
Technology makes running a business so much easier, but our
gadgets are extremely germy
. Between uses, spray a cloth and wipe down your phone, tablet and computer screens and surfaces with Force of Nature to disinfect screens, keyboards, mice and touchpads.
#5 Disinfect Salon Chairs and Treatment Tables
Between clients, use Force of Nature to disinfect your salon chairs, hair tools, and treatment tables. You can spray directly on the surface and wipe with a soft cloth. There's no need to rinse surfaces your clients will come in contact with! Force of Nature is certified
SkinSafe by the Mayo Clinic
and is allergen free and gentle enough to use around your clients and staff as much as needed throughout the day.
Learn More About our Medical Grade Disinfectant for Your Salon
Force of Nature gives you the combination of a medical grade disinfectant EPA approved for use against SARS-CoV-2, yet still gentle enough to be used around clients with sensitive skin and allergies. We're proud to offer an effective disinfectant that doesn't expose you to
harsh toxins
present in so many conventional disinfecting products. To make it super easy for you to remember all the places to hit during your sanitize and disinfecting routine, we've got a handy printable for you right here!
10 Tips & Tricks for Disinfecting Your Salon with Force of Nature.
During the pandemic, we are grateful to have been able to help so many
different types of businesses
protect their staff and clients. We're sure glad to have a way to contribute because, when it comes to fixing our quarantine "look," we've got nothing! Want to buy in bulk, or need to make enough of our formula for several bottles a day? We've got you covered on that too with
Force of Nature Pro
, our large capacity appliance that makes 32 or 64 oz of all-in-one cleaner, deodorizer and disinfectant.