Non-Toxic Product Guides:
Gifts For The Family That You Can Feel Great About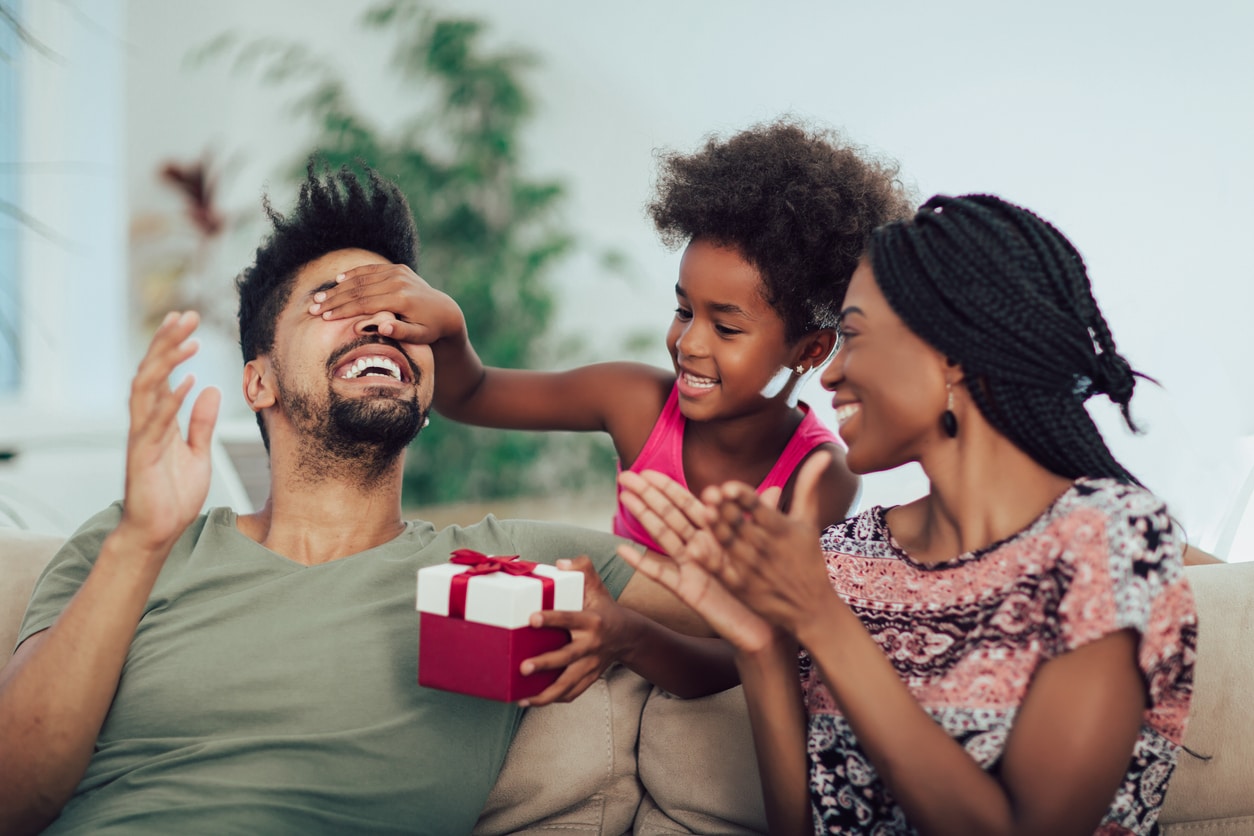 Happy Holiday (Shopping!) Season! With the sheer volume of holiday-centered advertising, deals and endless gift options, we know this time of year can make us feel a little inundated with information as consumers. We're here to help spark your gift-giving creativity with some helpful info and a few fun finds that are sure to please everyone on Santa's (or one of his human helpers!) lists.
As parents, there are few things that can bring you that in-the-moment, don't-blink-or-you'll-miss-it joyful feeling like watching your family have fun together. It's rare, and it's the best. So, we've put together a gift guide to help facilitate more family fun in 2021. We hope you enjoy it!
The No-Brainer: Family Movie Night
Whether your brood is big or little, there are so many great movies to enjoy together. Start a family tradition with this adorable, retro mini projector. Spread out one of these gorgeous leather-bonded mats. To make it dinner and a show, pack a picnic in a stainless steel tiffin or snag this air-popper, with this awesome popcorn and flavoring set, or this super cool popcorn on the cob!
The Gift That Keeps Giving: Subscription Box Picks
Subscription boxes are an amazing way for a family to build memories together and keep the fun of the holidays alive all year long. There are so many great options for kids big and small. Here is a great roundup of family subscription boxes (including one inspired by escape rooms!) and two of our own favorites:
Littles: If you can recite Goodnight Moon backwards and in your sleep, you're not alone. Discover new books and fuel your children's love of reading with Literati, a service that hand selects books and sends a box of 5 personalized for your child's age and interest.
Bigs: This Raddish Kids Cooking Subscription is a fun way for kids 4-12 to join you in the kitchen to learn about food, hone new skills and – best of all – spend time together eating delicious food.
The Best Gear Ever
While toys and electronics are fun, the excitement of looking forward to an adventure as a family keeps the fun going long after the holidays are over. Whether you've got a Disney World trip on the calendar or just a road trip to Grandma's gear up for adventure to make travel more fun. We love these adorable, PVC-free backpacks  and these ingenious micro-fleece neck pillows that support your neck without nasty foam and bead fillers. Keep littler kids entertained for hours with this amazing Kid's Backseat Travel Kit, and even the most hardened teenager won't be able to stop laughing playing this family friendly take on Cards Against Humanity, Kinderperfect. Keep chargers and earbuds wrangled with this ingenious travel roll, and who could resist taking a nap with this snuggly sloth pillow?
The Stocking Stuffer:
Littles: We love these gorgeous wooden toys made from sustainably harvested wood and nontoxic dyes, two of our favorites are Caves and Pebbles. Encourage little artists with this organic sidewalk chalk or non toxic crayon rocks that are easy for little hands to hold. And for bathtime, grab this non toxic Bubble bath that comes with a bubble wand for extra fun.
Bigs: Start a Family Game Night tradition with this great collection of classic board games that look great stored on a bookshelf. If your teen is on the naughty list, here's some coal that put some coal in their stocking with this nontoxic charcoal bar face and body soap.
The Gift That Gives Back:
Kids are naturally empathetic and caring for other children and animals. Adopt a family for the holidays, adopt a farm animal and help cover veterinary and care costs through Farm Sanctuary, or check out resources like Volunteer Match, which connect you with opportunities to make a difference.
For whatever your family cooks up in 2018, don't forget to scoop up our toxic chemical free Force of Nature cleaning system. As effective as bleach and safe enough to spray on everything from pacifiers to cutting boards (without needing to rinse!), it can handle anything your brood can throw at it.