Simplify Your Life:
4 Eco-Friendly Outdoor Entertaining Tips (& some product picks!)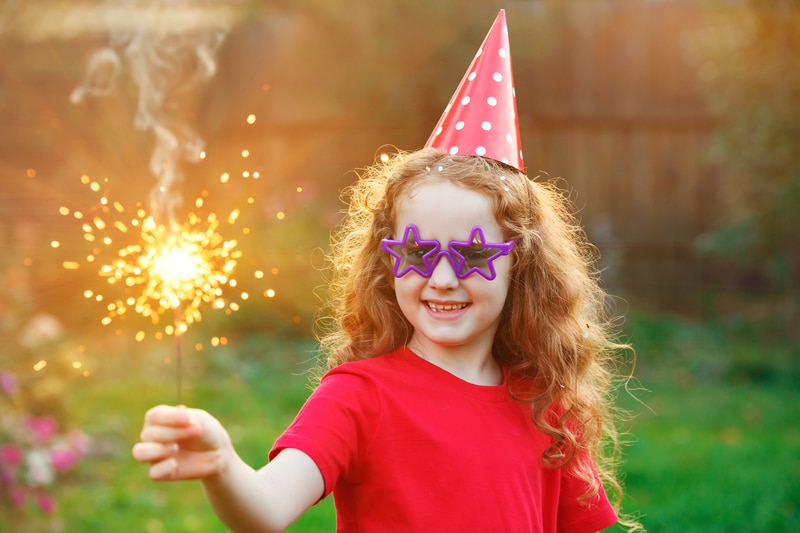 If you ask us, by far the best thing about summer is getting to spend time outside! With picnics, parks and pool parties, there's just so much fun to be had. Here are our top tips and fun finds to inspire you to do some eco-friendly outdoor entertaining this summer.
4 Tips for Eco-Friendly Outdoor Entertaining (And A Few Fun Finds!)
Break the mold on tired summer dessert options with…Sea Creature Popsicle Molds! These are adorable, reusable and, best of all, you can come up with all kinds of delicious combinations in the kitchen with your kids. Check out these delicious fruit and yogurt popsicle ideas, or (for the grown ups) some spiked popsicles! Making your own pops lets you avoid some of the toxic synthetic food dyes that are ubiquitous in frozen treats. Common dyes are Red #3 and Blue #1, which have been linked to cancer in animals and behavioral issues like ADHD in children.
Snag yourself some party-ready outdoor glassware to avoid one of the downsides of al fresco dining: easy spillable and breakable beverage containers. Plastic becomes an obvious choice in these situations, but, as you wise readers know, it's bad for you, bad for the environment, and even BPA-free plastics may not be as safe as we had hoped. Whether you choose sauvignon blanc or sparkling water, you'll be sipping safely – and in style – with these unbreakable wine glasses. Made of flexible food-grade silicone, they're also just plain fun to drink out of. Silicone, while not perfect, is a great plastic alternative, just make sure you're selecting 100% food grade silicone. And, for those who love the feel of a real glass vessel, silicone covered glass tumblers let you enjoy the experience and sustainability of glass with a fun, silicone covering to protect it from breakage. That's an eco-friendly outdoor entertaining win-win!
Take a load off with a great picnic blanket. Remember lying on a blanket, staring at clouds and getting that sleepy, post-picnic feeling? This can still be a thing! The big thing here is, as much as you want to snag one of those awesome water-repellent, hydrophobic picnic blankets from adventures stores, you must resist. Fabric treatments like water repellents and flame retardants contain harmful chemicals like perfluorocarbons (PFCs, the most famous of which is PFOA, the technology in non-stick cookware) which don't break down in the environment and have been linked to health problems like cancer and kidney damage. Never fear, we have some awesome options for you. We've talked about our these amazing gathre mats before, and there's a lot to love: they're vegan, non-toxic and sustainable, but now they're also offered in a double-sided version to make them even easier to wipe down and clean. We also love the simplicity of a simple, organic cotton picnic blanket like these beautiful, handmade options from SewnNatural. Choosing 100% organic cotton lowers your exposure to the pesticides and other contaminants that conventional cotton is treated with. And, if you don't want to sit on the ground at all, how cool is this all-in-one folding picnic table and chair set??
Make it fun for a party of one. You don't have to be hosting 100 guests to make eco-friendly outdoor entertaining a priority. Making an outdoor oasis for yourself ensures you'll find excuses to get outside, reaping the many health benefits of being in nature. We love this organic hammock chair, which looks just right for solo relaxing or snuggling with a little person (or two!). Throw in a string of efficient, LED outdoor twinkle lights and a glass of lemonade (in one of those outdoor tumblers we linked!) and you're going to want to RSVP yes, daily.
We love helping families improve their lives by learning about safer options for their homes. For all those messes and spills, outdoors and in, we're here with our revolutionary cleaning system Force of Nature. As effective as bleach, yet safe enough for a high chair, Force of Nature is ready to help you host your next eco friendly outdoor party!