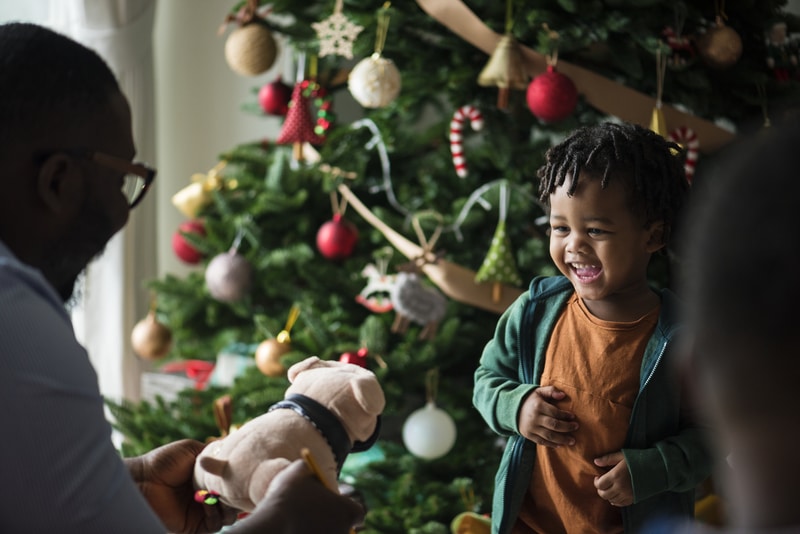 Looking to gift non-toxic gifts this holiday season? You're not alone. To make it a little easier, we put together our 2018 Non-Toxic Gift Guide, with a few of our favorite eco-friendly and non-toxic gifts for every stocking in your life – even ones belonging to four-legged friends!
Non-Toxic Gift Ideas For Everyone On Your Nice List
For Cozy Times
Beautycounter Glow and Go Mini Oils are a luxurious, non-toxic gift for moms, sisters, teachers and friends. Super moisturizing, but not heavy on your skin, and sized perfectly to stash in your purse, office drawer or travel bag.
And for men, the Counterman Preview Gift Set, a trial-size version of the Counterman skin care and shave collection coming in 2019. Beautycounter is committed to providing safer skincare and cosmetics and to pushing for legislative action to protect and inform consumers about ingredients in their personal products. They're also a certified B-corp.
Definitely a splurge item, Coyuchi's luxurious line of organic cotton pajamas, sheets and robes will have your giftee wanting to change right into their gift come Christmas morning! Organically grown and minimally processed, Coyuchi's fabrics are sustainably sourced and manufactured, and we love that they offer a linen subscription program that allows you to send back your linens to be renewed or recycled.
For Techies
Anyone who's balanced a hot laptop on their lap will appreciate this non-toxic gift: an eco-friendly bamboo lap desk with ventilation holes to keep their computer happy, as well as slots for tablets and their phone. 
For Kids
Forget plastic, this rubber ducky, made of real rubber, will make bath time more fun for everyone – and safer too!
Eco-Dough makes the inevitable "eating" portion of the playdough experience a little less stressful for parents, while still giving kids a fun way to be creative and develop fine motor skills.
This beautiful wooden rainbow stacker toy that can be arranged in so many ways and is painted with brilliant, non-toxic, water based stains.
For Furry Friends
Furry friends need non-toxic gift ideas too! We love that Earth Animal handpicks the best organic, non-toxic, lovingly crafted, safe and fun cat toys and dog toys. They're committed to finding toys that are "joyously durable, made in the USA and truly super fun" to help you keep your pet happy, healthy and entertained.
For…everybody!
One of our all time favorite products of 2018, we highly recommend picking up a couple of these ingenious silicone versions of Stasher Bags: not only are the made of platinum-grade 100% silicone (so they're food safe), they're great for travel-sized toilletries and TSA-friendly as your 3-1-1 bag. Techies will love them for cord storage, kids will love them for lunch and snacks and the earth loves them for being recyclable (or send them back to Stasher to live on as playground pebbles!).
Learn More
The ultimate non-toxic gift is one that keeps giving all year long – Force of Nature! While cleaning supplies may not rise to the top of our holiday wish lists, our amazing non-toxic family friendly cleaning system, Force of Nature is always a crowd pleaser. Kids will love the science behind our formula, and helping you create our powerhouse cleaning solution, and adults will love having a gentle, but super effective cleaning solution for their home, car and office.