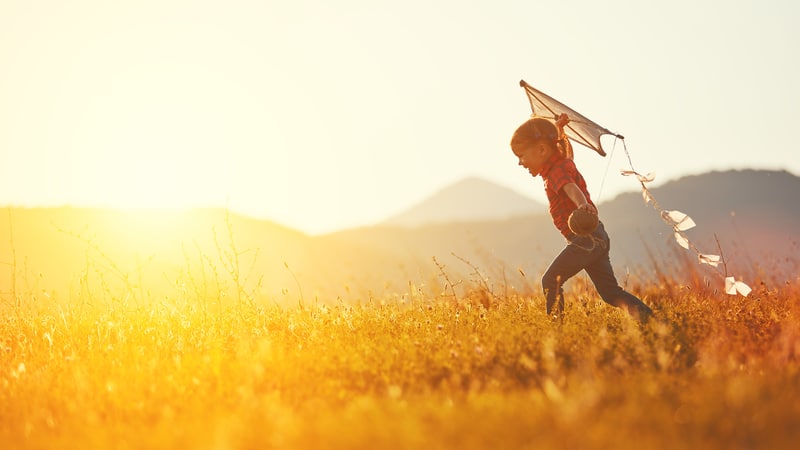 10 eco-friendly activities to squeeze in this Summer
Even though Back-To-School is looking mighty different this year, it is practically Fall, and that inescapable craving for everything-pumpkin-spice has started showing up again. Before you fall headfirst into your plaid blanket scarf and find yourself apple-picking, here are 10 eco-friendly activities to check off your summer bucket list!
1. Visit a "pick your own" farm or farmer's market for seasonal produce
Summer is known for being a bountiful fruit and veggie season, but did you know that this eco-friendly activity is not just good for you – it's good for the earth too? Choosing to eat seasonal fruits and veggies from local farms means your produce doesn't have to travel to you, reducing its carbon footprint as well as giving you fresher food!  Out of season produce is often harvested earlier to factor in shipping times, which can affect the flavor and possibly nutrient profile.
2. Make homemade popsicles  
We love these adorable silicone popsicle molds and these 80 (yes, 80!) easy recipes for eco-friendly activities that are family-friendly too. Using silicone is great for a couple reasons: it's safer than plastic and also helps reduce how much plastic we're putting into the environment (a major problem). By making your own popsicle, you're able to control the amount of sugar that goes into them (and here's a handy guide of how to cut it down without ruining the flavor of a super sugary recipe).
3. Go biking
If it's been awhile since you've been on two wheels, you'll be surprised how quickly you'll fall back in love with this fun and freeing activity! Biking is an eco-friendly activity that makes getting somewhere part of the fun. There are so many great options for the whole family with new offerings like e bikes (which assist you with braking) and lower priced options that are still cute enough for a family photo op. Who knows, you might get hooked enough to leave the car keys behind more often.
4. Visit a national park
Our national park system turns 104 years old this year! Join in on the celebration by finding a park close to you and supporting this organization that does so much to protect our lands and wildlife while they educate and inspire generations of nature-lovers.
5. Go on a picnic
Soak up every minute of sunlight by heading outside for dinner (or lunch, or breakfast!). Make sure your picnic basket is stocked with "real" (i.e glass or silicone and china or wood) picnic items, or a sustainable bamboo option. Swap any plastic food containers or bags for a couple of Stasher bags, lay out one of these amazing double-sided Gathre mats and you're ready to picnic in (eco-friendly) style!
6. Grab a few Z's in a hammock
Who doesn't love eco-friendly activities that by nature require zero effort? Grab one of these eco-friendly hammocks made of sustainable fabrics and woven by artisans that were formerly victims of extreme poverty and debt slavery. Not only are you helping give a hardworking artisan a brighter future, but by choosing organic and sustainable fabrics can help you cut down on the pesticide exposure that comes with conventional fabrics.
7. Spend the whole day outside
Being outdoors is about as eco-friendly as it gets, as it only requires ourselves and our sense of adventure. Whether you hit the beach, lake or mountain, grab your family and pack in one more good, long day outside before the sun starts to creep over the horizon in the mid-afternoon.  
8. Print pictures to display (remember that?)
Hold onto the fun of summer by creating physical reminders of those awesome memories! Quickly scan through your pics and print a couple favorites. Many local drug stores will be able to print your snaps, or check out sites like  framebridge that will print digital images, frame them (or make books!) so all you have to do is admire your summer memories. But one of our favorite eco-friendly activities is hitting local thrift shops for previously owned frames, or checking out art and craft shows to snag original ones built by local artists.
9. Go stargazing
Your whole family + 1 blanket – all electronic devices. Sign us up!
10. Donate unused seasonal items
End your summer by wiping the slate clean for fall. Donate unused clothes and items – purge for fall, and create physical and mental space. Try not to replace items with new, go for thrifted and make conscious choices to minimize the pileup of material goods. Here's a great blog post on which charities accept which items.
Learn More
At Force of Nature, we're all about helping families lead happy, healthy lives. Whether we're researching eco-friendly activities or telling you about our revolutionary cleaning system, Force of Nature, we're proud to be a part of your journey. Learn more about how Force of Nature can help you keep your house clean without the toxic chemicals in conventional cleaning products here.