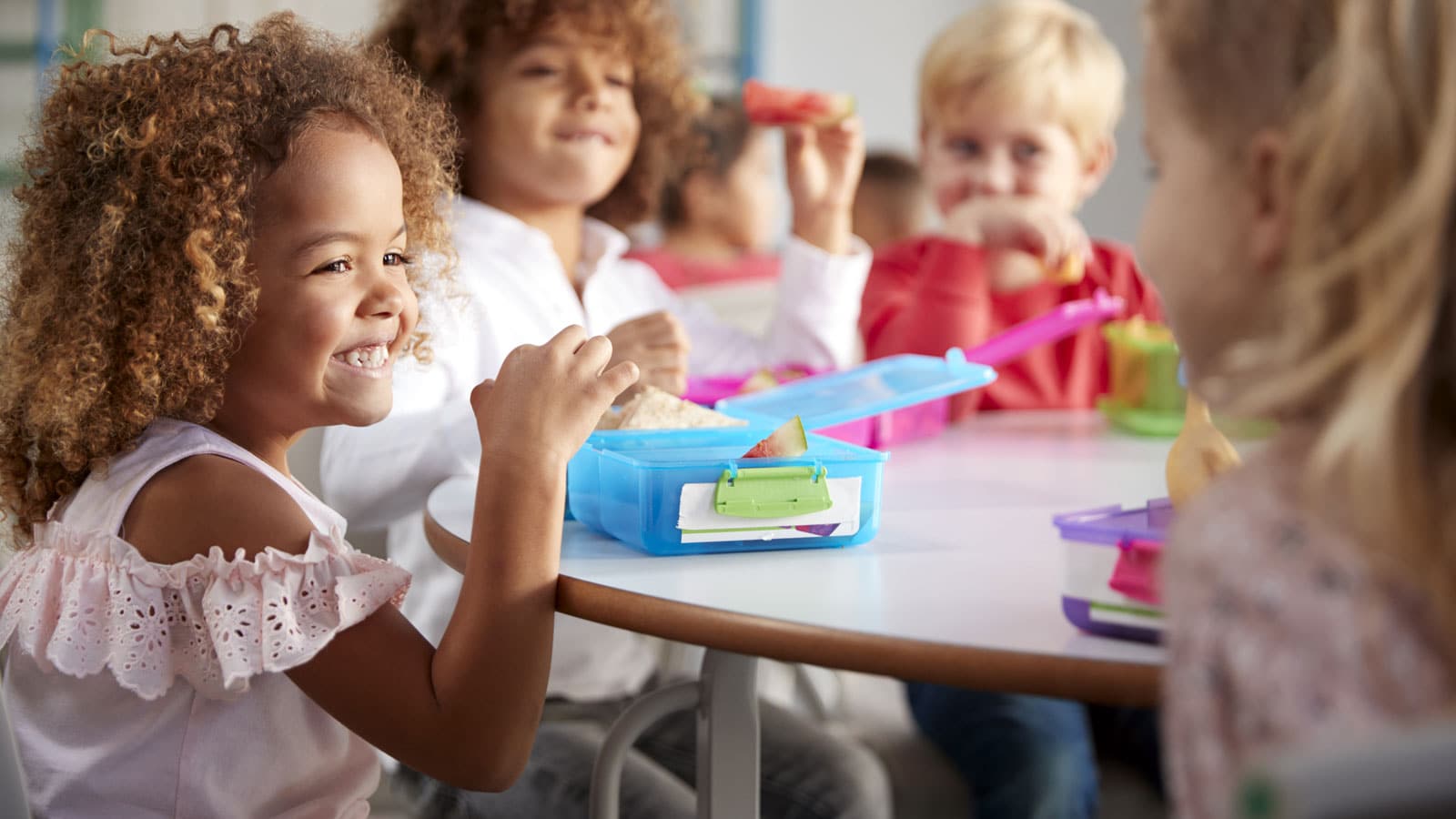 The new school year is a great time to set a goal for reducing waste in your home – starting with school lunch. From single-use containers to plastic baggies and uneaten food, school lunches, unfortunately, create a lot of waste – and they're more expensive, too. If Zero Waste School Lunch sounds complex (or impossible!) we've got you covered with our easy tips and tricks to packing a zero waste food lunch for your family (grown-ups, too!). 
Top 3 Tips For Packing A Zero Waste Lunch
1. Start With the Right Gear
Investing in high-quality, non-toxic products for your zero waste lunch means you'll get to enjoy using and reusing them for years to come. The first thing to ditch is plastic for a bunch of reasons, but namely: it can
leach harmful chemicals
which can be absorbed into your food or drink (yes,
even if it's BPA-free
) and
it doesn't break down like organic material
, leading to
terrible consequences
for our environment. 
Lunch box: we love bento-style boxes like the
stainless steel lunch boxes from Planet Box
. 
Reusable snack bags: instead of single-use plastic baggies, snag a few
silicone Stasher bags
or
washable muslin snack bags.
Reusable utensils: skip the plasticware and send cute, reusable utensils like
these stainless ones
or
bamboo utensils like these
.  
Cloth napkin: a cloth napkin can be stuffed right into the lunchbox after use and thrown in the laundry bin when it comes home. How cute are
these from Marley Monsters
?
Reusable water bottle: we love
the Thermos Foogo
for its non-toxic materials and easy-to-clean pieces (can we get a heck yeah for no 65-part straw system?!).
2. Pack the Right Stuff (And In the Right Quantity)
An important part of a zero waste school lunch is reducing wasted food, which leads to methane gasses in the landfill. The first and best step is not to overpack. Ask your kids not to throw away what they don't eat at school, so you can get a sense of what and how much of their lunches they're eating. Ask them to help select what they want in their lunches and make use of leftovers. The bento-style box makes it a fun way to pack a bunch of little things that add up to a great lunch.
Also, don't reinvent the wheel! Search Pinterest and Instagram for "bento box lunch ideas," "real food lunch ideas," and "real food school lunches." You'll find
tons
of accounts with great ideas like
@raisinggenerationnourished
or check out sites like
100 Days of Real Food
.
3. Recycle What You Can't Reuse
The best way to reduce waste (and cost) is to buy or make larger quantities of food like yogurt, smoothies, muffins, granola bars, and cookies. If you have to use single-use items, try to identify ones that are recyclable or reusable. For example,
TerraCycle
offers waste stream recycling programs for hard to recycle products like single-use applesauce squeeze containers. 
For leftover food, composting is not as hard as it sounds –
here's a great article
with simple steps to get started. 
Learn More
We totally get the daily grind that is school-lunch packing! That's why we love sharing simple tips and tricks to taking the work out of reducing waste and toxin exposure in our lives. Our revolutionary cleaning system, Force of Nature, utilizes simple household ingredients to create a powerful and efficient cleaner as effective as bleach- without harmful chemicals or single-use containers. And, when your zero waste lunch box and water bottle gets home, you can feel good about spraying them down with Force of Nature to scare off those school bus and classroom nasties (eek!), too!