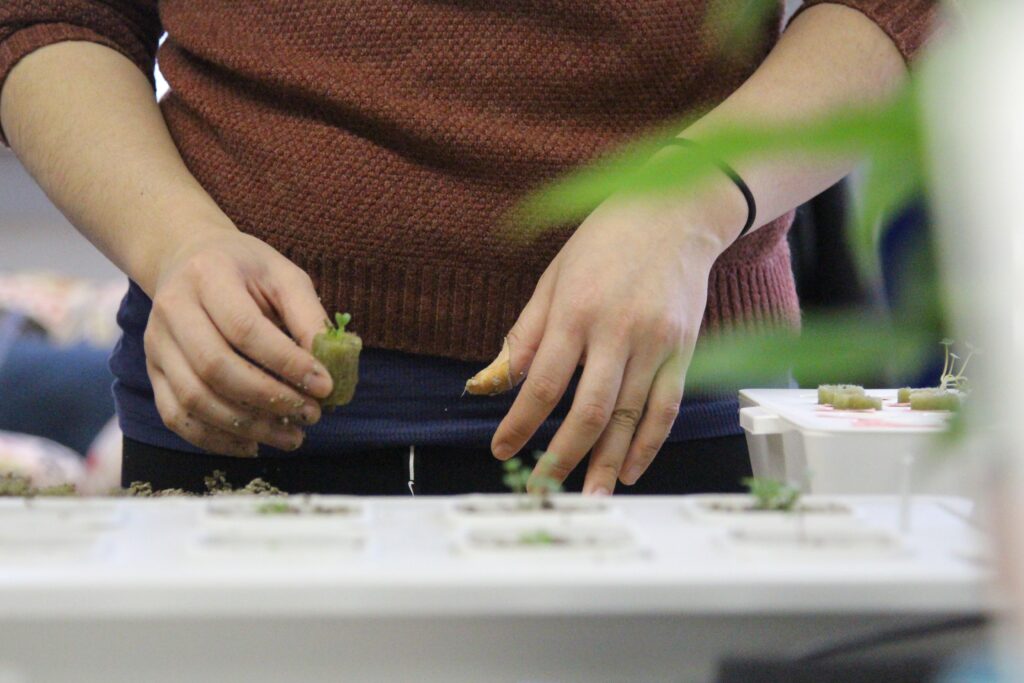 With the rising popularity of vegetable gardens, 
hydroponic growing systems
have taken a front-row seat. These growers promise a high-quality indoor garden, with the simple planting of greens, veggies, fruits, and even herb seedlings. 
Hydroponic growing systems are vertical growing systems specifically for indoors and are self-watering. These are a great option for growing your own food, without
harmful pesticides
or the wasting of water. These popular alternatives for growing greens and herbs take the guesswork out of gardening. Because hydroponic growing systems are often closed-circuit, you may ask what products can be used to clean debris and grime once the plants have been removed from the vertical grower? Force of Nature of course! 
Force of Nature is an appliance that creates an EPA registered sanitizer and disinfectant that kills 
99.9% of bacteria and viruses
. It
 uses a technology called electrolyzed water, where
 an electrical current changes the chemical composition of the solution into a cleaner and antimicrobial called hypochlorous acid. Given how effective hypochlorous acid is at killing microbes without leaving behind harmful residues, it's also used for preserving fresh produce and is USDA approved for use in organic crop production. And get this: within the human body, hypochlorous acid is produced by the immune cells to fight infection. 
There are lots of reasons to avoid traditional sanitizers and disinfectants like bleach and quaternary ammonium compounds.  From
cancer to asthma
, and even endocrine disruption, these traditional cleaners have been linked to major health problems. With Force of Nature, you get powerful cleaning without all the harmful ingredients. Unlike other disinfectants, Force of Nature won't
trigger asthma
or allergies – it contains no skin and respiratory irritants. Additionally, you can use it around kids and pets.
Force of Nature can be a great help in cleaning your hydroponic system when it comes to fungus too. It cleans mold and fungus as effectively as
bleach
, but without the harmful chemicals. And, it prevents mold and mildew from returning.
If you're looking to be more sustainable, we can help there too. Force of Nature eliminates single-use plastic bottles and is Green Seal certified for meeting the highest standards in preserving the climate, ensuring clean water, and minimizing waste. It also costs up to 80% less per ounce than the top brands. We designed Force of Nature to be budget-friendly and accessible to everyone who wants to reduce plastic waste and toxic chemicals. With our super effective all-in-one cleaner, deodorizer, sanitizer and disinfectant, we're ready to help you keep your hydroponic growing system clean and thriving.