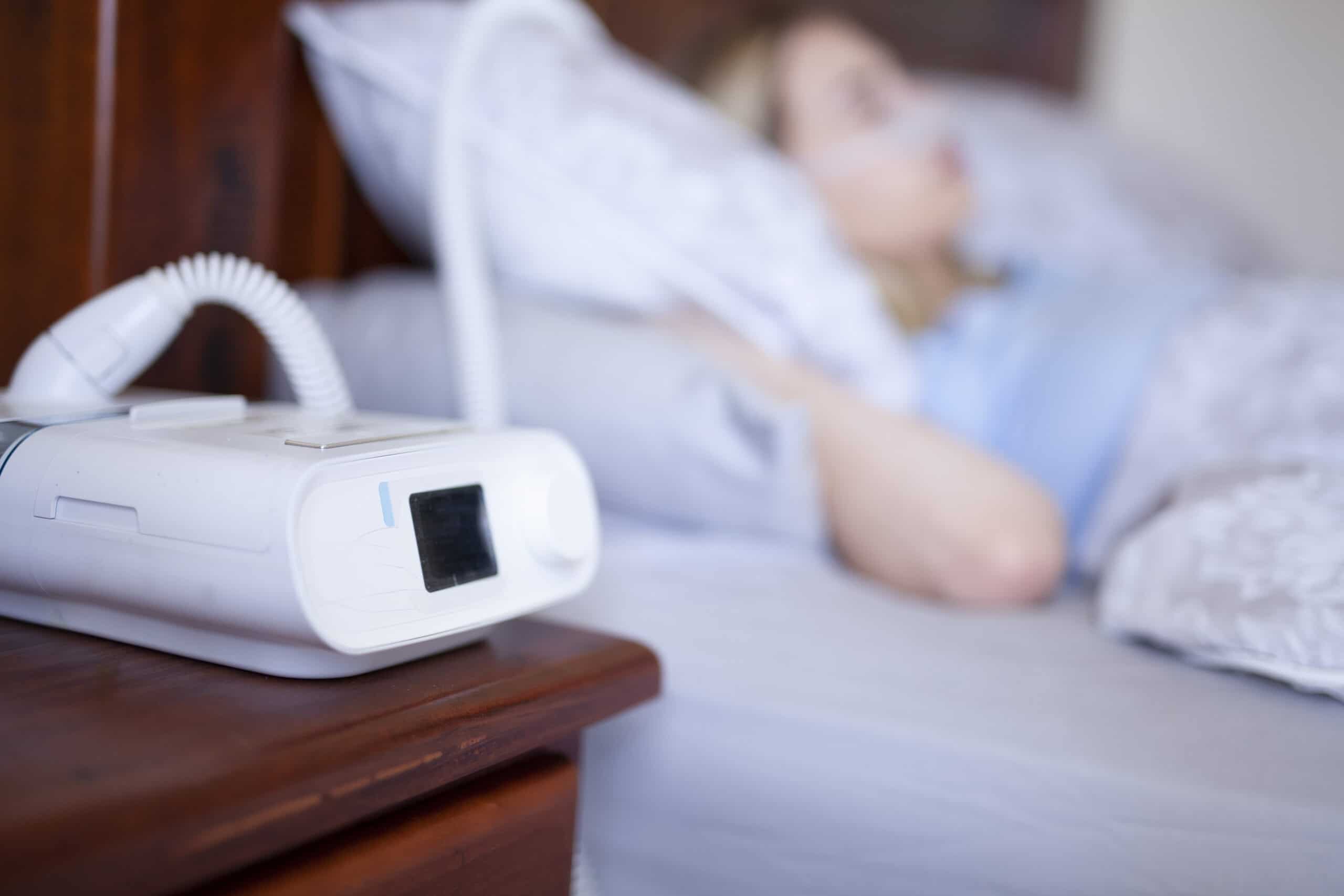 For those who struggle with sleep apnea, using a continuous positive airway (CPAP) machine helps relieve snoring, swelling of the nasal passages, and prevents the soft palate and tongue from shifting into the airway. Keeping your CPAP machine clean and disinfected is critical to your health because germs, mold, and other pathogens can collect and thrive in the device from dust, oils, and dead skin cells. Unfortunately, conventional cleaning products and disinfectants can expose you to toxins that are
as harmful (or worse)
than the germs we're trying to protect ourselves from. If you're trying to protect your airway, the last thing you want to do is expose yourself to toxins that studies have shown are as damaging to your respiratory systems
as smoking a pack of cigarettes a day
. Harsh chemicals can also corrode and damage your valuable equipment, so it's important to use a cleaning and disinfecting product that is effective enough to protect you from germs, without harming your machine. Force of Nature is a hospital-grade, EPA-registered disinfectant that kills
99.9% of germs
including Staph, MRSA, Norovirus, Influenza A, Salmonella, and Listeria when used as directed. It's EPA-registered for use in hospitals, daycares, schools, and more. We're proud to be on the EPA's List N, the disinfectants approved for use against SARS-CoV-2, the cause of COVID-19. Here's how you can use Force of Nature to clean, sanitize, and disinfect your CPAP machine – without exposing you to harmful chemicals or damaging your equipment!
Our Top Tips For Using Force of Nature To Clean And Disinfect Your CPAP Machine and Equipment
Step 1: Gather Your Supplies
Before you get started, it's important to know the
difference between cleaning and disinfecting
. In a nutshell: you have to clean first to get rid of residue on a surface, in order to give the disinfectant the maximum contact with the surface so it can go to work eliminating germs. Now that you're ready, gather your supplies. Here's what you need:
Cloths or paper towels
A clean, dry towel
Space to allow your machine and accessories to dry
Step 2: Clean and Disinfect Your CPAP Mask
Your CPAP face mask or nasal pillows should be cleaned weekly to remove the bacteria, germs, and dead skin cells that collect on the surfaces.
Disconnect all your tubing from the mask
Disassemble your mask and tubing, removing the headgear.
Spray each piece with Force of Nature and wipe clean to remove any residue.
To disinfect, spray each CPAP mask part with Force of Nature thoroughly. Set on a clean, dry towel and allow to air dry by letting sit for 10 minutes.
Step 3: Clean and Disinfect Your CPAP Machine
Here's how to keep your CPAP machine clean and disinfected with Force of Nature.
Always unplug your CPAP machine before cleaning with any product.
Spray a cloth with Force of Nature and wipe down the outside to remove any residue.
Any watertight surfaces of the machine can be sprayed with Force of Nature and allowed to air dry to disinfect them. Please consult your manufacturer's instructions before spraying Force of Nature or any liquid onto your machine's control surfaces.
Allow your machine to air dry.
No need to rinse!
Step 4: Allow to Airdry and Reassemble – No Rinsing Required!
Once your CPAP machine is dry, you can reassemble it for your next use and sleep easier knowing you aren't breathing in harmful chemicals. There's no need to rinse your CPAP machine and accessories after cleaning with Force of Nature. Many conventional disinfectants contain harmful chemicals (like
quats
) that can linger on surfaces for extended periods exposing you to risks like asthma, allergies, endocrine disruption, reproductive concerns, and cancer. Force of Nature is certified
100% top allergen-free
 by SkinSAFE, Mayo Clinic's allergy rating system. It's free from skin and respiratory irritants and is so gentle it can even be used to wash produce without rinsing!
CPAP Cleaning and Disinfecting Frequently Asked Questions
How often should I use Force of Nature to clean and disinfect my CPAP Machine?
Start by checking the manufacturer's instructions for your CPAP to see if they have specific recommendations. If you're healthy, cleaning your CPAP machine and accessories once a week should be enough. If you are sick with allergies or upper respiratory symptoms, it's a good idea to clean your supplies before each use until you're feeling better, so you don't continue to expose yourself to germs.
Can I clean my CPAP machine with Vinegar?
We love vinegar, it helps create our magical and effective solution,
hypochlorous acid
by adjusting the pH, but it isn't as powerful of a germ killer or disinfectant as most people think.
Here's what you need to know
about vinegar:
Vinegar isn't an EPA-registered disinfectant or a sanitizer.
Vinegar isn't powerful enough to kill at least 99.9% of many viruses and bacteria, like the ones that cause MRSA and Staph.
Vinegar can leave up to 20% of sickness-causing germs behind.
Vinegar can be corrosive to many surfaces and irritate your respiratory system.
A Note About COVID-19:
Force of Nature is an EPA-registered hospital disinfectant that kills 99.9% of germs. We're also proud to be on
EPA's list N
, the disinfectants approved for use against SARS-CoV-2, the cause of COVID-19.
EPA expects all products on List N to kill all strains and variants of SARS-CoV-2.
You can learn about List N
here
and see Force of Nature's EPA registration information
here
.
Sleep Easier With Our Gentle, Effective Disinfectant
When you or a family member is living with a condition like sleep apnea, allergies, or asthma, we know how important it is to you to use gentle, effective products that won't trigger and worsen their conditions. We're proud to offer a gentle, effective all-in-1 cleaning system that's EPA registered for use in hospitals, NICUs, and more critical care environments. 
Learn more about Force of Nature
and stay on top of your CPAP machine cleaning schedule by signing up for
subscribe-and-save on capsules
– they'll ship directly to you so you never run out.