Businesses:
Don't Stop Cleaning Effectively! Daycare Disinfecting After The COVID Vaccine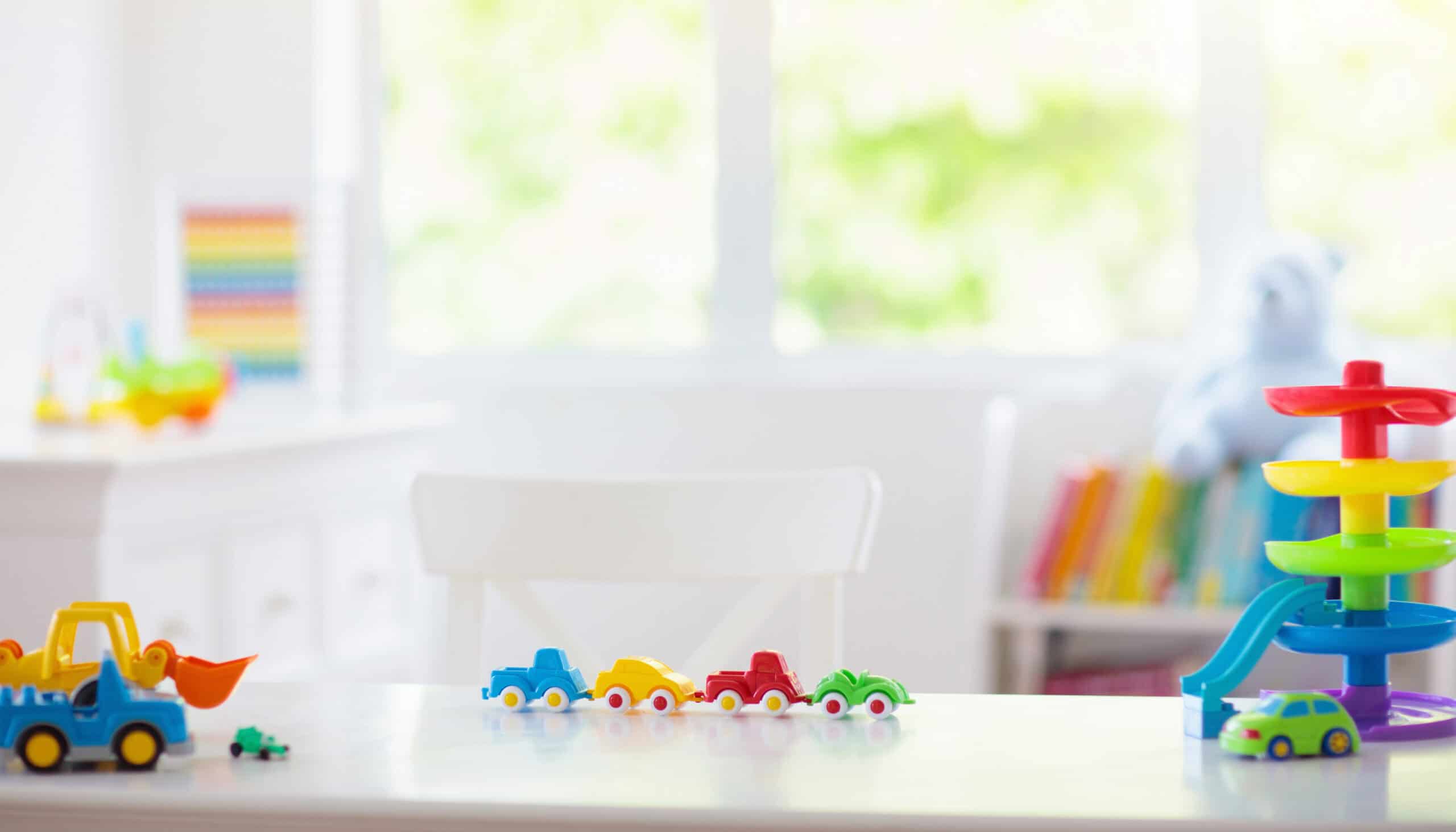 As vaccines roll out across the country, workplaces and small businesses are reopening with the hope that we might return to a new normal – one that looks a little more like our old normal! There are many things we want to leave behind when it comes to the pandemic, but one habit that we should keep up is staying committed to safe and effective disinfecting practices that protect us from sickness-causing germs. There are few businesses where effective disinfecting matters more than daycare, not just for keeping infants and young children safe from germs and bacteria but to protect your staff, other parents, and all their loved ones at home who could potentially be impacted by the spread of germs. Sadly, the conventional disinfecting products that many businesses reach for contain dangerous toxic chemicals that are increasingly being considered a public health concern. Exposure to these products can have truly devastating health impacts, as damaging to our lungs over time as smoking a pack of cigarettes every day – especially to children who are disproportionately at risk due to their small size and rapidly developing bodies. As you look for products to help you continue to effectively clean and disinfect your daycare facilities after receiving the COVID vaccine, here's how our toxic-chemical-free, all-in-1 cleaner, deodorizer & EPA-registered disinfectant can help.
Meet Your Daycare Disinfecting Solution!
Force of Nature uses a gentle, yet powerful antimicrobial to disinfect called hypochlorous acid (HOCl), which can be used on surfaces without rinsing and without wearing protective gear. HOCl has been used in applications like wound healing and disinfecting hospitals  for decades and is the same substance created by your immune system to fight infection.
Force of Nature is EPA-registered and on List N, the disinfectants approved for use against SARS-CoV-2. It's EPA registered for sanitizing and disinfecting daycares, nursery schools, preschools, hospitals and even NICUs, so you can feel good about using it just about everywhere in your early childhood facility to eliminate common sickness-causing germs, viruses, and bacteria. Just as great? You can use it for a sparkling, squeaky clean on any surface and stop the toughest odors at the source.
How To Use Force Nature To Continue Effectively Disinfecting Your Daycare Facility After COVID.
#1 Disinfect Your Daycare Surfaces
From toys to tables to highchairs and the occasionally (or not so occasionally) dropped pacifier, sickness-causing germs are everywhere at daycares. Unlike bleach and Lysol which contain harmful toxins like quats (quaternary ammonium compounds) which can linger on surfaces for long periods, Force of Nature can be used on virtually any surface to effectively disinfect your facility. Our increased cleaning and disinfecting protocols that we all used during the pandemic may have protected us from more than just COVID-19, as they may have also reduced transmission rates of other germs! This is a great reason to keep up your hard work of cleaning and disinfecting effectively, to help protect your precious clientele and valued staff (and their families) from common childhood germs that can easily spread.
#2 Avoid Triggering Allergies and Asthma
In the US, about 40% of children and 30% of adults suffer from allergies or asthma. Cleaning products have been linked to the increase in cases of pediatric allergies and asthma, possibly increasing the risk of developing these conditions by almost 50%.  Here is why: the most common cleaning product ingredients, including fragrances, dyes, surfactants, preservatives, bleach, and quats, are all known skin or respiratory irritants. As you work to keep the children and staff at your daycare safe from germs, it's frustrating to think that the products you are trusting to help you could actually be making them sick. Force of Nature is the multi-purpose cleaner that contains no allergens or irritants and is also an EPA-registered disinfectant.
To help you eliminate other allergy and asthma triggers in your facility, Force of Nature can be used to eliminate dust, clean carpets, and upholstery, clean mildewed and moldy surfaces, and more, all without putting your team members or the children in your care at risk.
#3 Get An On-Demand Disinfecting Supply
We will probably never forget what it was like to look at bare shelves where the cleaning and disinfecting products should be. Or the crazy prices for the ones we could find! It's understandable that businesses would want to keep a stock of disinfectants in case they were to go into a shortage again, but Force of Nature eliminates the need for such measures because it can be made on-demand in your daycare facility wherever and whenever you need it. Disinfectants begin to degrade over time, so having an on-demand solution is a great way to feel secure you'll have the products you need without hoarding or storing dangerous chemicals at your facility.
One note to remember: disinfecting wipes, a commonly used cleaning tool in schools, are some of the most toxic products available in the cleaning industry and should never be used by children or on surfaces that children will be coming into contact with, as they contain toxic ingredients that put children's health at risk.
#4 Never Worry About Wearing Protective Gear
Cleaning products are so common that most of us assume they are safe – and we don't treat them with the precaution that chemicals of this kind require. In particular, products like disinfectants contain harmful and toxic chemicals that are not safe to touch, breathe or allow to come in contact with our eyes. Because risks to kids are more pronounced, and because they're more likely to touch objects that have been recently cleaned (or put them in their mouths), it's critical to use safer products around children.
Disinfectants contain manufacturer instructions with precautions for use, so always follow the labels and wear the appropriate protective gear and wash your hands after use. Storing products safely is important as these cleaning chemicals pose a serious poisoning risk for children with over 300 children treated every year, many from ingesting medications and household cleaners.
Force of Nature can be used to clean, deodorize and disinfect without any protective gear like gloves, masks, or eye protection, is gentle enough to spray directly on surfaces without the need to rinse.
#5 Protect Kids' Skin From Exposure
Because Force of Nature is certified 100% skin-safe and best for sensitive skin by Mayo Clinic's allergy rating system, SkinSafe, you can feel good about using it on surfaces that babies and children come into contact with or eat on. Our active ingredient, Hypochlorous Acid (HOCl), is being used by dermatologists to help heal irritated skin caused by "maskne," and as well as in wound healing and eye care products.
Learn More
Your daycare has provided an invaluable service to both parents and children throughout the pandemic. We know how challenging it has been to keep your facility clean, safe, and open to the families that count on you. We also recognize the extraordinary efforts and selflessness of daycare staff and know how important that is to you to help protect them, and the children in your care, not just from sickness-causing germs, but from harmful chemicals that can have a serious impact on their health and wellbeing. We are proud to have created our revolutionary multi-purpose cleaner, deodorizer and EPA-registered disinfectant, Force of Nature, which is powerful enough to kill 99.9% of viruses, bacteria, and germs without harmful or toxic chemicals. Learn more and snag your starter kit, here. Want to buy in bulk, or need to make enough of our formula for several bottles a day? We've got you covered on that too with Force of Nature Pro, our large capacity appliance that makes 32 or 64 oz of all-in-one cleaner, deodorizer and disinfectant.