Description
We're Official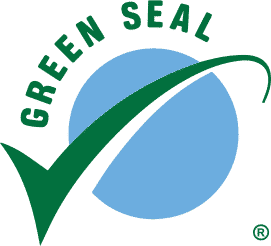 Green Seal Certified
We meet their highest standards for protecting human health, preserving the climate, and minimizing waste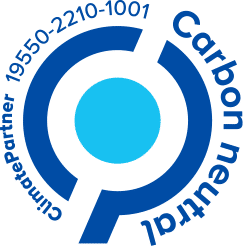 Carbon Neutral
Our system eliminates single-use plastic bottles, and with the carbon offset projects we support, we're certified Climate Neutral by ClimatePartner.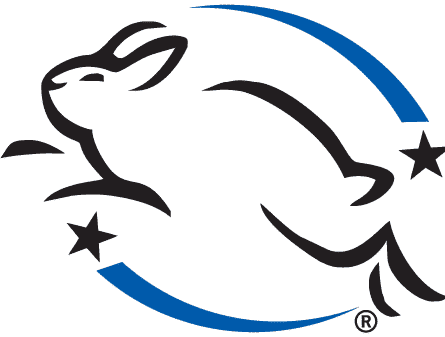 Leaping Bunny Certified
We're verified to be cruelty-free and 100% free from new animal testing.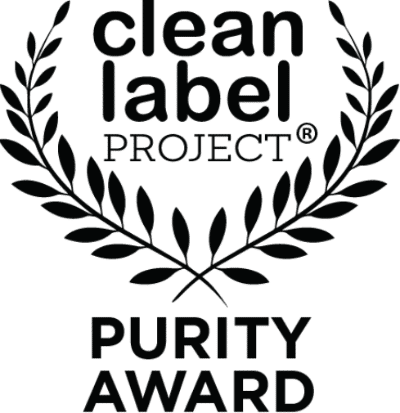 Clean Label Award
We're the only disinfectant bleach-strength cleaner awarded by the Clean Label Project for purity from chemicals of concern including heavy metals, pesticide residues, and plasticizers.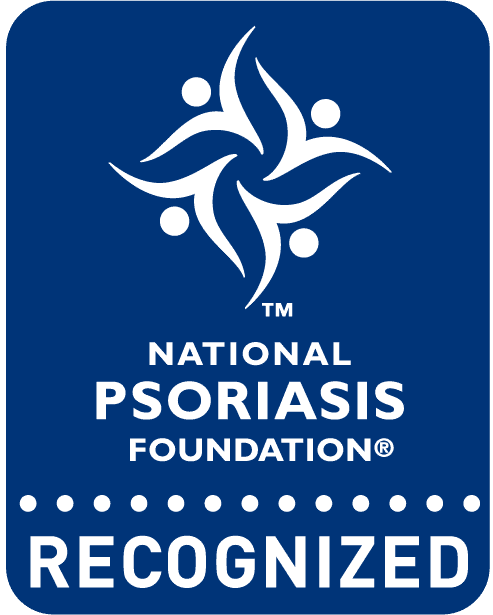 National Psoriasis Foundation
We're the only cleaner & disinfectant recognized by the National Psoriasis Foundation for those living with psoriatic disease, as well as for those with sensitive skin.
Save up to 80% per ounce
compared to the top brands
Windex Glass Cleaner
Seventh Generation Lemongrass
Lysol Disinfectant Spray
Mrs. Meyers All-Purpose
Febreze Air Effects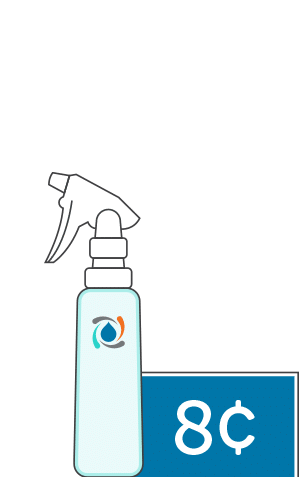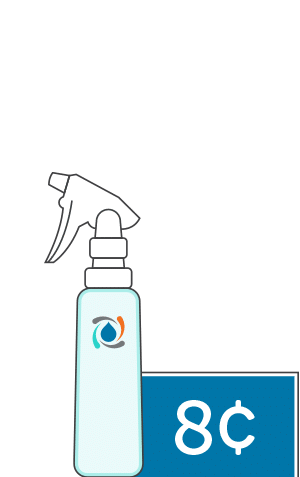 Force of Nature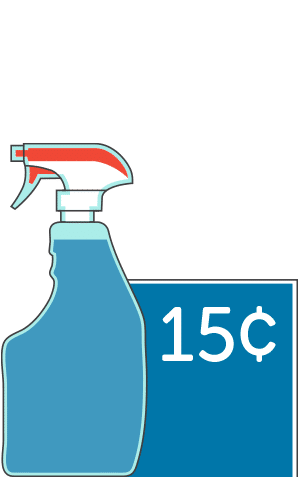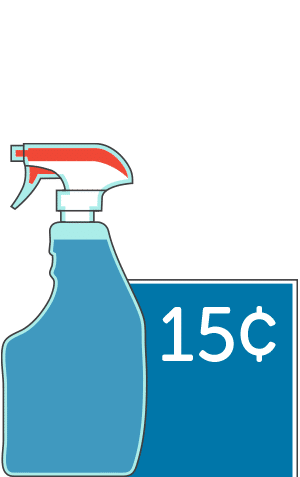 Windex Glass Cleaner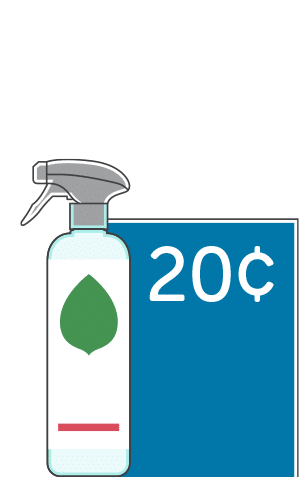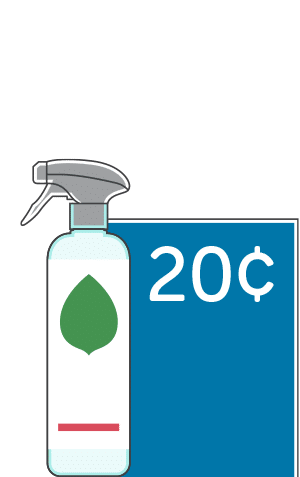 Seventh Generation Lemongrass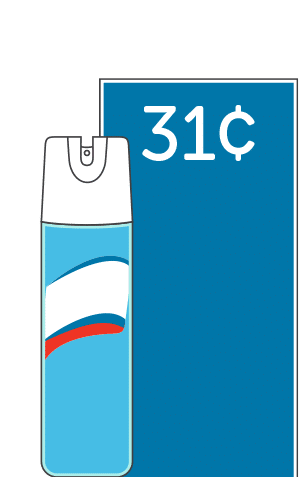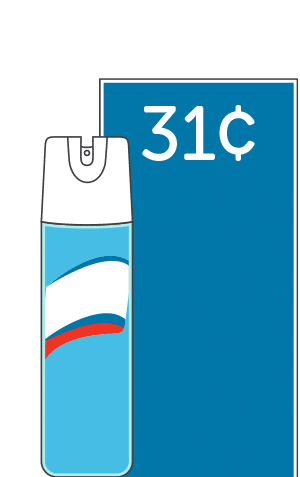 Lysol Disinfectant Spray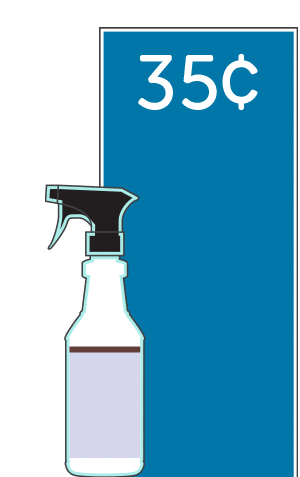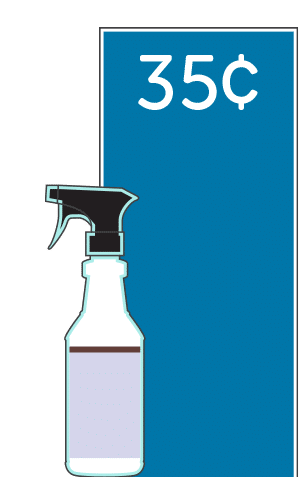 Mrs. Meyers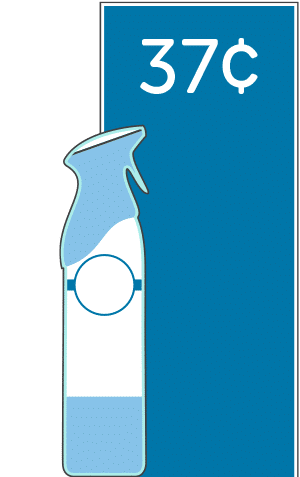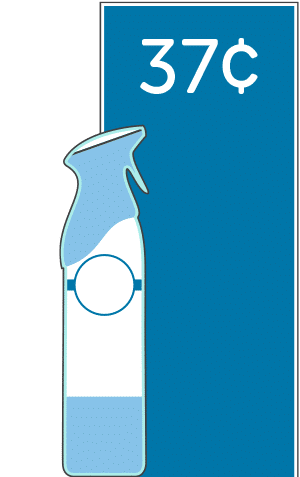 Febreze Air Effects
Force of Nature subscriber price. Amazon Prime prices as of April 2023. Pricing may vary. Brands shown are registered trademarks of S.C Johnson, Clorox, Reckitt, Procter & Gamble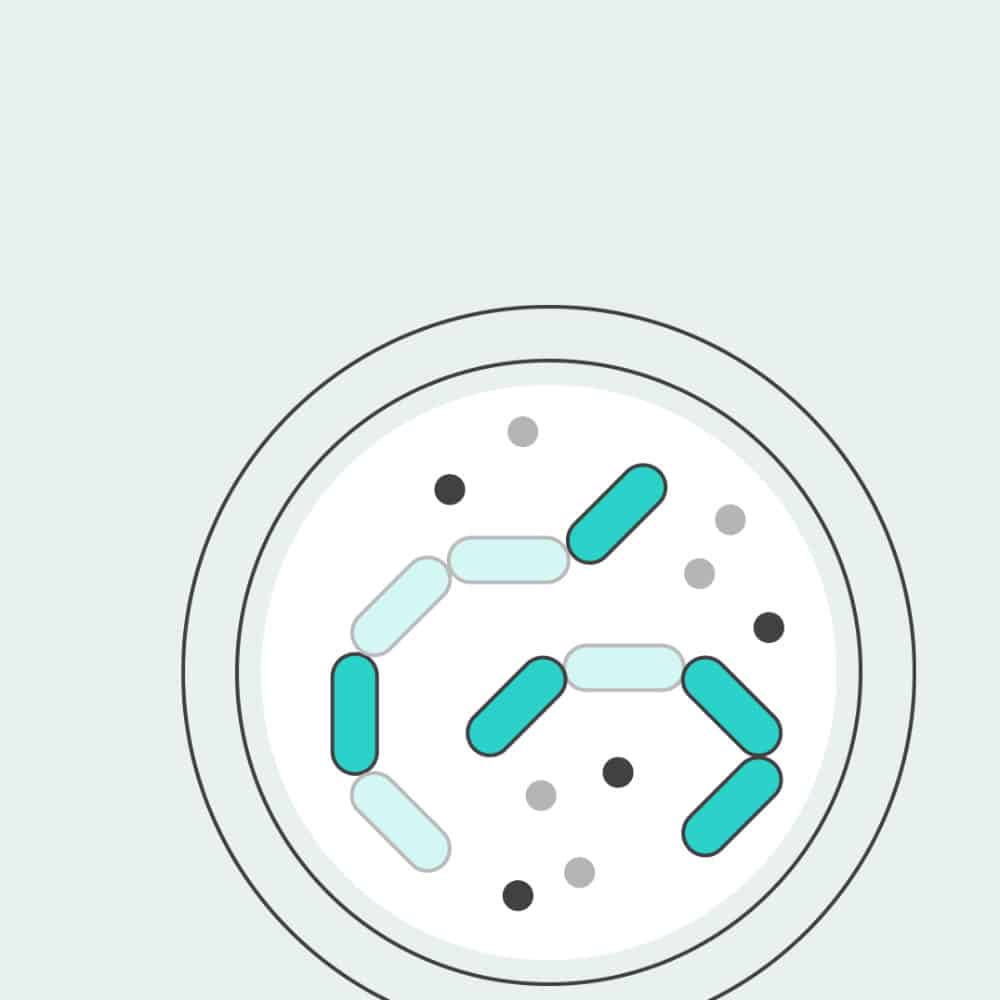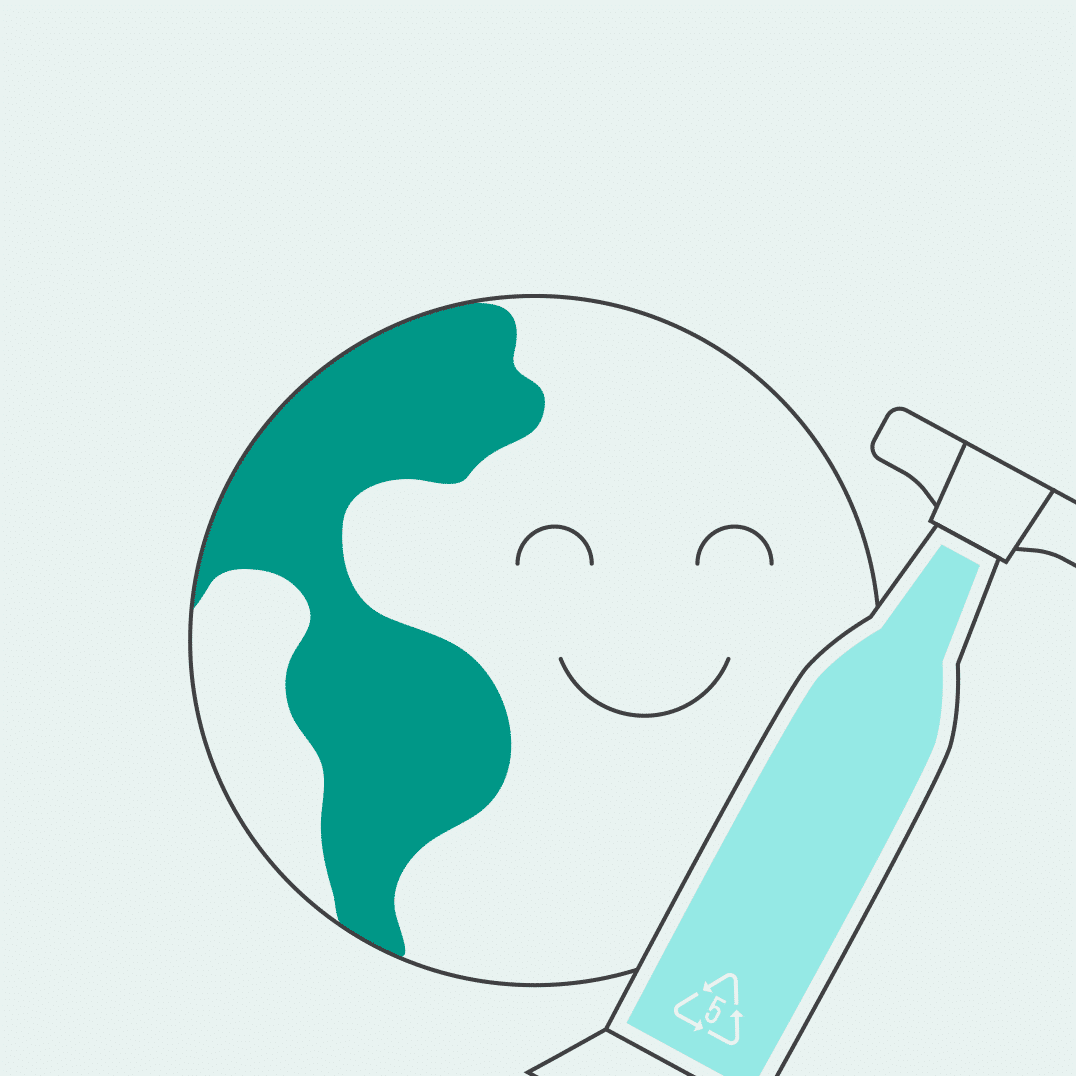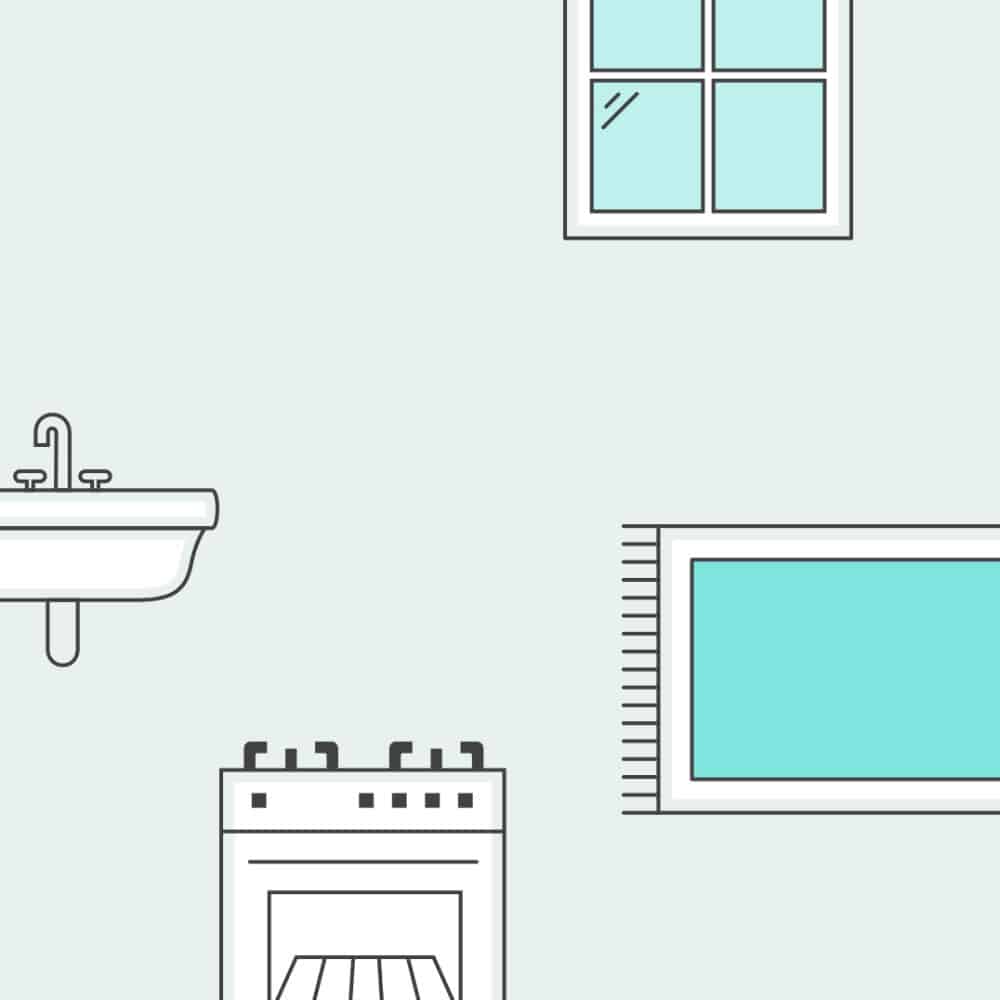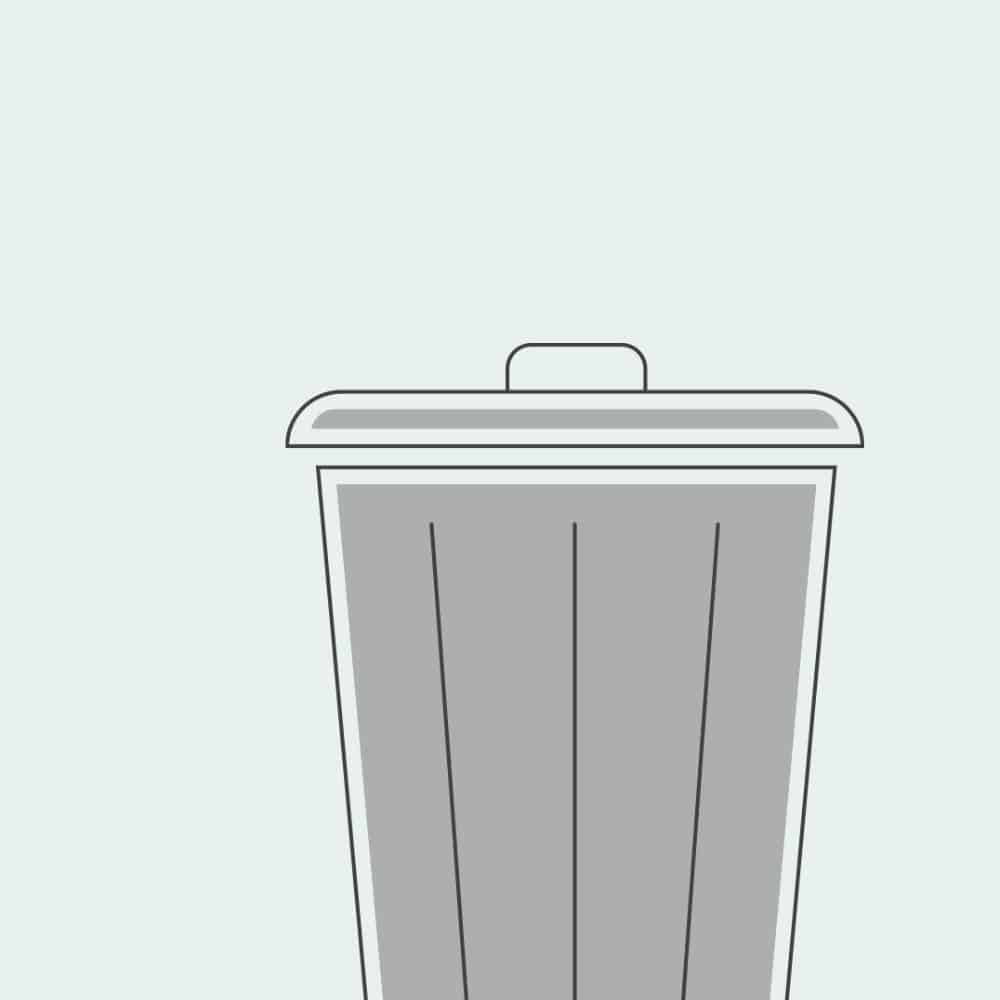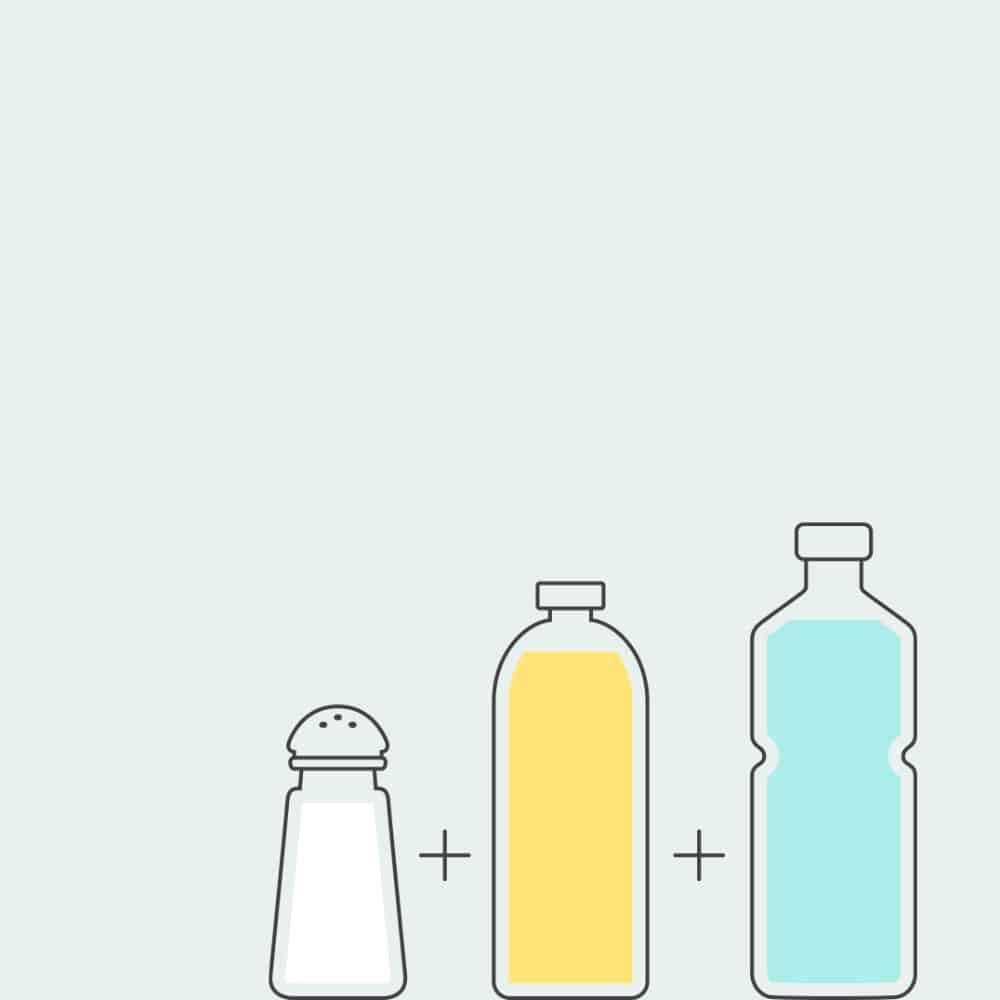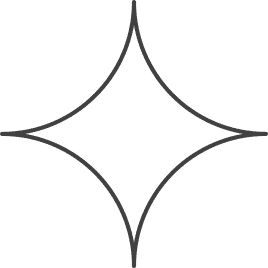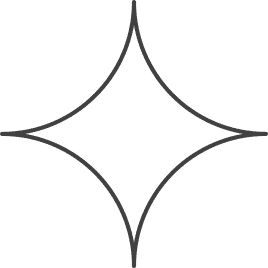 Your New
Go-To For
disinfecting & sanitizing
planet-friendly cleaning
Proven to kill 99.9% of germs when used as directed.
Our recyclable Activator Capsules eliminate plastic bottles.
cleaning virtually any surface
Use on sealed stone, glass, stainless steel, wood, laminate, porcelain, composite, grout, tile, plastic, rubber and more.
deodorizing tough odors
Say goodbye to stink. Proven in third party lab testing to be just as effective as the leading deodorizer.

natural cleaning
No harmful fumes, chemicals or residues to rinse.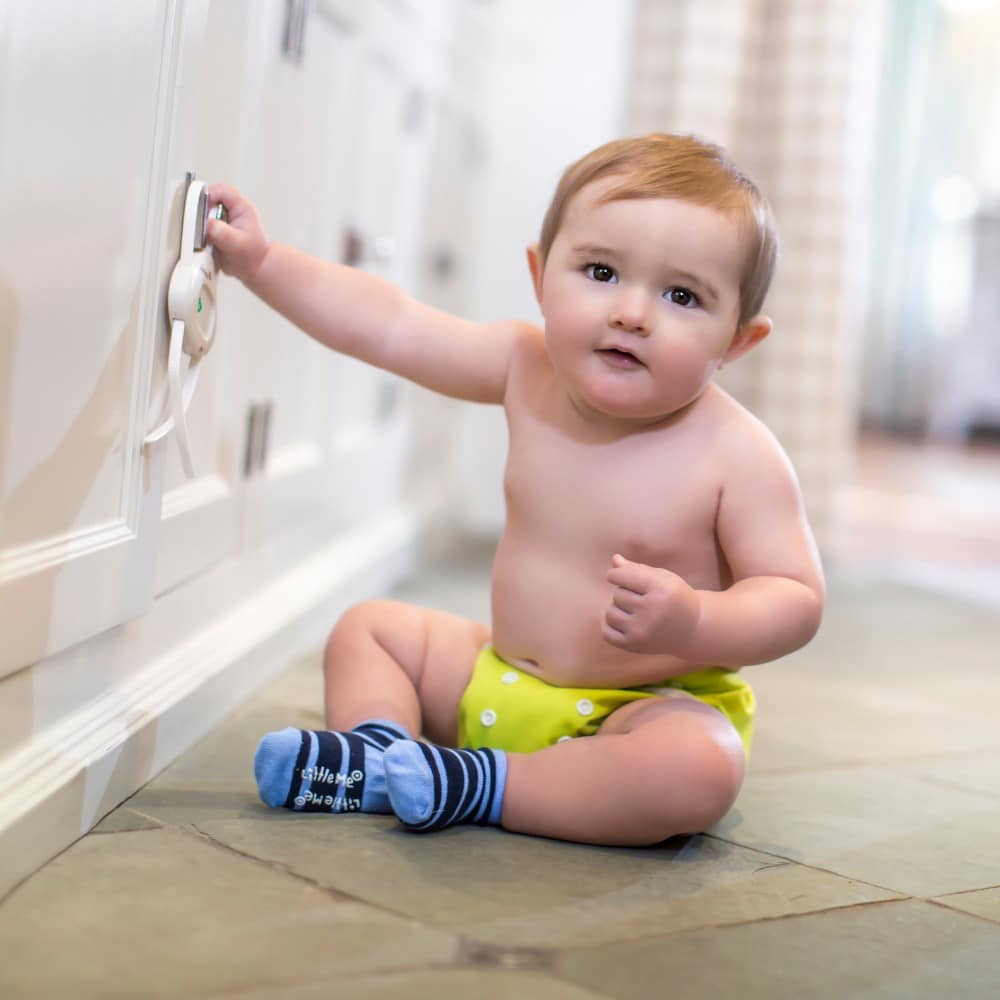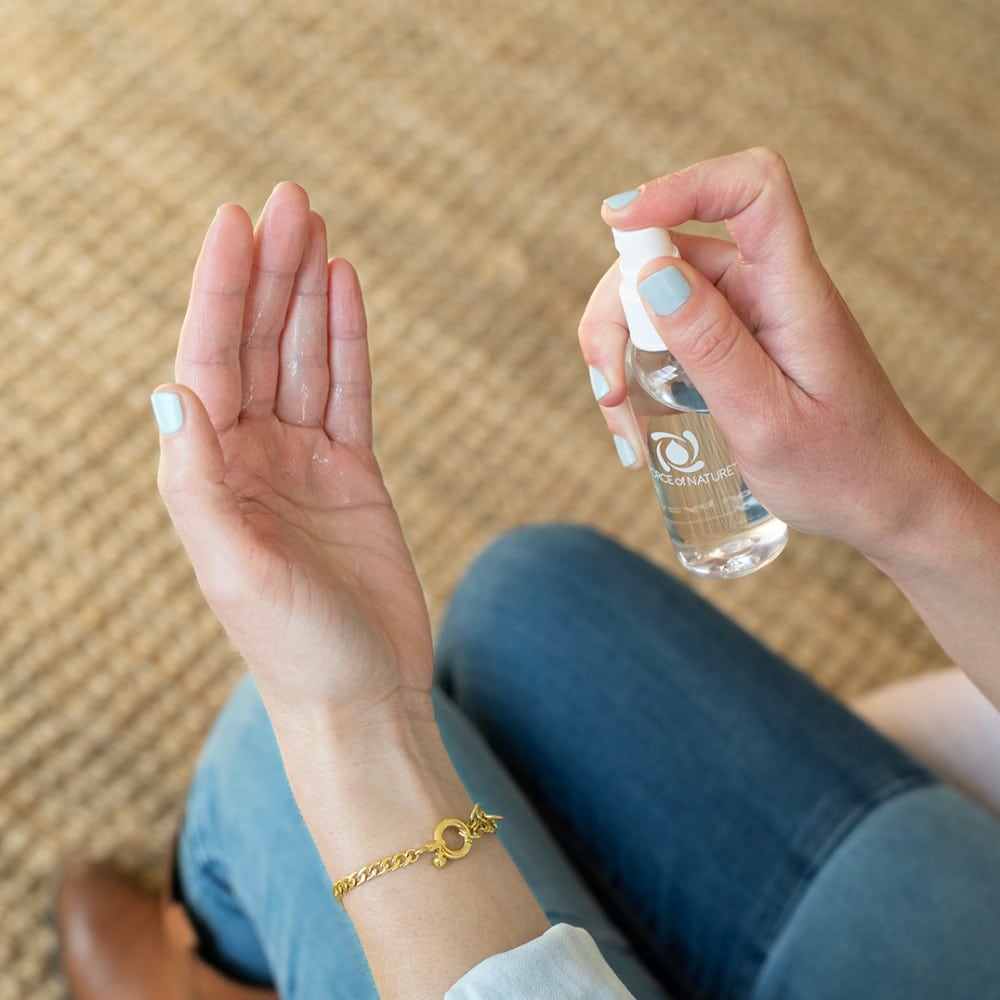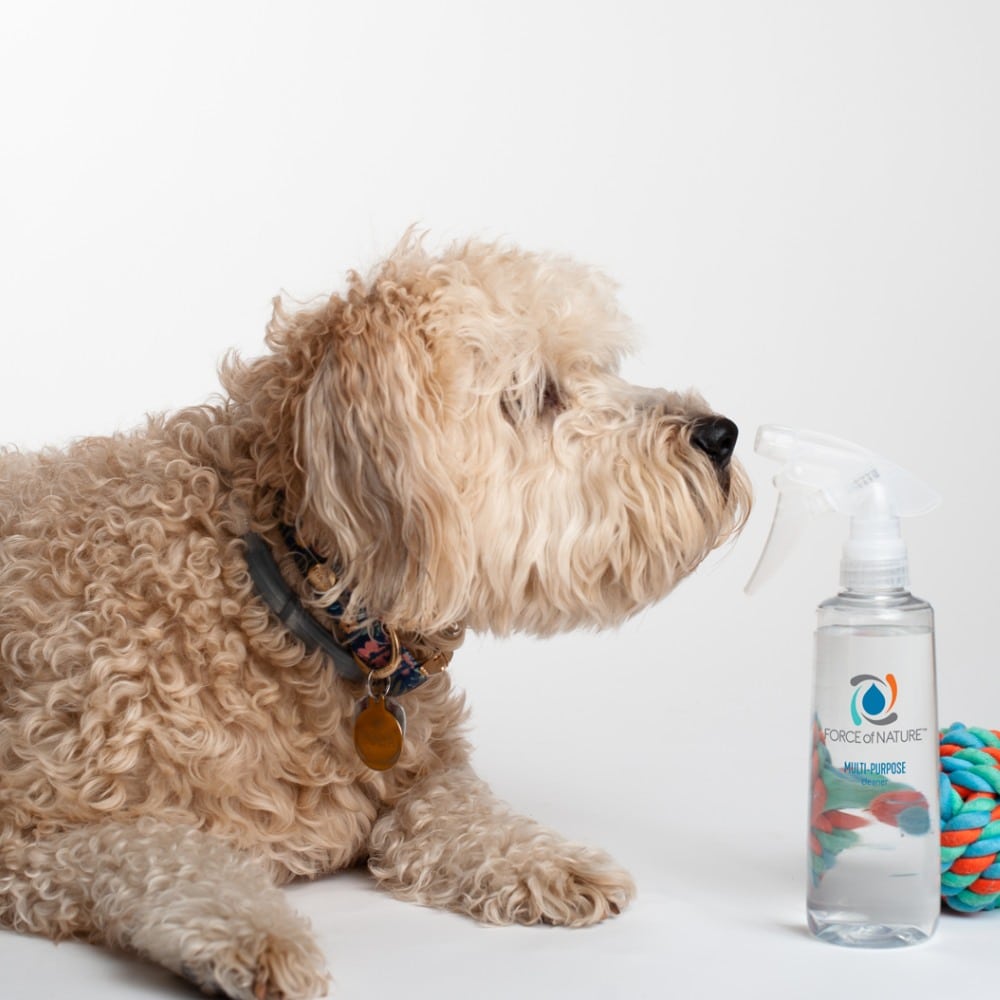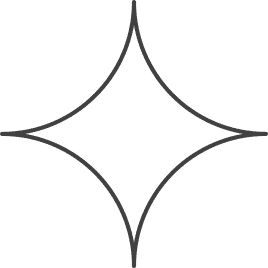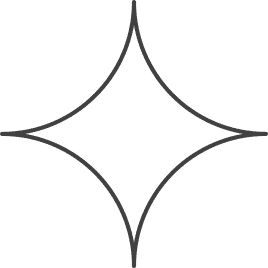 Your Skin-Safe
Superstar
Post-diaper change skin clean-ups made easy. Soothes & relieves irritation.
Cleans hands when there's no soap & water. Or pair with a cotton ball for face cleansing.
No time for a bath? Keep furry friends free from dirt and odors – safe if licked.
FAQs
Yes Force of Nature is a medical-grade EPA registered disinfectant and sanitizer. It
kills 99.9% of bacteria, viruses, mold and mildew
, including Norovirus, Influenza A, Salmonella, MRSA, Staph, Listeria, Pseudomonas, respiratory viruses and the viruses that cause flus, when used as directed on hard non-porous surfaces. It's on the EPA's Lists
N
and
Q
, the disinfectants approved for use against SARS-CoV-2, the cause of COVID-19, and Monkeypox virus. Force of Nature has demonstrated effectiveness against viruses similar to SARS-CoV-2 and the monkeypox virus on hard, non-porous surfaces. Therefore, it can be used against SARS-CoV-2 and the monkeypox virus when used as directed on hard non-porous surfaces. Refer to the CDC website for additional information. State info for IN and CA
here.
A: Each Activator Capsule makes one 12 oz bottle of all-in-one cleaner, and it's 8¢ an oz for Capsule subscribers and 10¢ an oz for one-time purchases. No matter how you choose to buy, you'll save up to 80% per oz vs typical cleaners like Windex Glass Cleaner, Formula 409, Seventh Generation Disinfectant Spray, Febreze Air Odor Eliminator, Lysol Disinfectant Spray and Scrubbing Bubbles.
With a subscription you get your cleaning MVP delivered on repeat so you never run out. And you lock in 17% savings with free shipping on every order. Just choose the schedule you want and you can change, pause or cancel at any time for any reason with no cancellation fees. You pay only when each order ships.
You'd use the same amount of Force of Nature as you use of the products you replace it with. For example if you use it to replace kitchen, bath, glass, floor cleaners, deodorizers and disinfectant sprays, you'd use the same amount of Force of Nature as you do of those products combined. Each Activator Capsule makes one 12 oz bottle of all-in-one cleaner, deodorizer and disinfectant.
They are code 5. They'll reduce your plastic waste from typical cleaning products by 97%. Check with your local municipality for specific recycling guidelines.
Like bubbles in a carbonated drink, hypochlorous acid starts to dissipate over time. To be sure Force of Nature is at its optimal power, you should use it within 2 weeks. The bottle is 12 oz, vs a typical cleaner which is around 26-32 oz. Because you can use it for all your cleaning needs (replacing kitchen, bathroom, glass, floor cleaners, sanitizers, disinfectants and & deodorizers) you'll find you can easily use it up within 2 weeks. The light ring around the bottom of the electrolyzer appliance is color coded to let you know when it's time to make a new batch.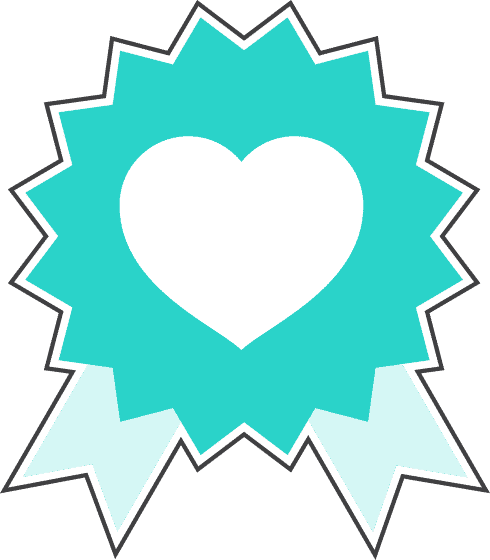 Happiness Guarantee
Love it or return it within 30 days.
You'll get a full refund minus the return shipping cost.
Additional information
| | |
| --- | --- |
| Weight | 0.45 lbs |
| Dimensions | 6 × 4.5 × 3.25 in |
| Delivery Frequency | Every 2 Months ($24.99), Every 3 Months ($24.99), Every 6 Months ($24.99), Every Month ($24.99), One-time Purchase ($29.99) |