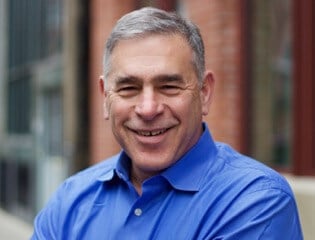 Sandy Posa
Founder and CEO
Sandy spent his career creating new products for the top consumer packaged goods companies in the world – Procter & Gamble, Kraft & Quaker Oats.
Always searching for new technologies that could truly make a difference in consumers' lives, Sandy discovered electrolyzed water and couldn't believe it had never been brought to at-home use. An appliance that sends an electrical current through just salt, water & vinegar to create a cleaner & deodorizer as effective as bleach – with zero dyes, preservatives, fragrances, allergens or irritants – pretty amazing.
The more Sandy learned about how electrolyzed water was different from conventional & "natural" cleaners, he knew taking on the large multinationals with a tiny entrepreneurial company would be a challenge but well worth it. With proven safety, cleaning & deodorizing benefits, yet at a fraction of the cost per ounce of typical cleaners, Force of Nature eliminates the tradeoffs in home cleaning products.
As a husband & father of 3 in a longtime "green" household due to allergies, Sandy knows Force of Nature can make a big difference for families.  He looks forward to helping them finally say goodbye to the unpronounceable toxic ingredients, gloves & hazmat gear locked away in their cabinets.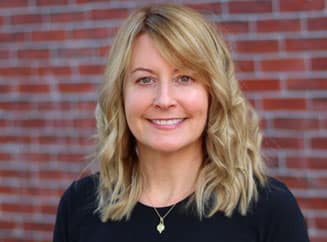 Melissa Lush
Founder and CMO
Like a lot of Moms, Melissa began her hunt for non-toxic cleaners when her son was a baby.
Seeing her son put everything into his mouth and pop off any cabinet latch with the greatest of ease made safety a huge priority.
After researching the health risks of ingredients in even so-called "natural" cleaners, she became convinced that the fragrances, dyes, preservatives and surfactants in cleaners were well worth avoiding. A playground accident sparked her wonder in the electrolyzed water technology.
One day at kindergarten, her son ran into a play structure, hit his head and needed stitches. After he was bandaged up, she asked the nurse how wounds heal. The nurse mentioned hypochlorous acid, which is an ingredient common in wound care products and also the same substance your white blood cells produce to keep you healthy. Melissa did some research and learned that hypochlorous acid is used in wound, eye and veterinary care products. She was also surprised to learn that it's the active ingredient in green cleaners used in the industrial space, where it's made in big tanks and called "electrolyzed water".
A cleaner as effective as bleach but so safe you can spray it on a pacifier? So safe you can have your kids clean right along with you? She couldn't believe she and all the moms she knew didn't know about it!
Her background developing new products at Procter & Gamble led her to recognize the technology as one that just had to be adapted for families. With Force of Nature, Melissa aims to finally give parents a worry-free cleaning product with no compromises.