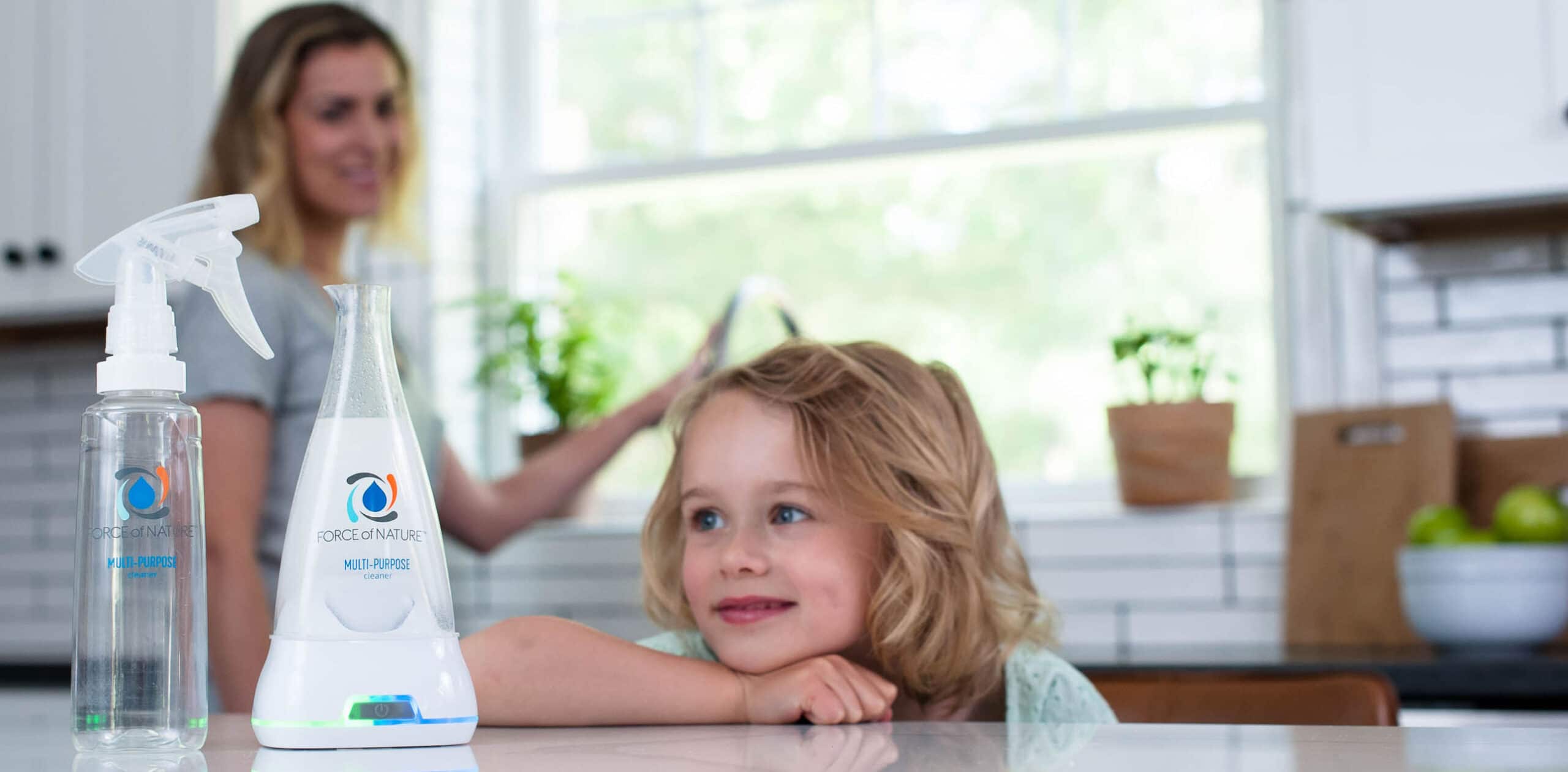 Family-Friendly Cleaning
with no toxic chemicals
Meet the appliance that turns tap water, plus a capsule of salt, water & vinegar, into a multi-purpose cleaner, sanitizer and disinfectant that's on the EPA's list of disinfectants approved for use against COVID-19.
The Natural Cleaner
as effective as bleach
Say hello to the multi-purpose cleaner that disinfects & sanitizes without hazmats.
It powers through grease, grime, sticky messes, soap scum, odors, and germs with no harmful chemicals and no need to rinse. It cleans virtually any surface – sealed stone, glass, stainless steel, wood, laminate, porcelain, composite, grout, tile, plastic & rubber.
Hospital-Grade Sanitizing & Disinfecting
Force of Nature is an EPA-registered disinfectant & sanitizer that kills 99.9% of germs*, even Staph, MRSA, Norovirus, Influenza A, Salmonella, and Listeria when used as directed. It's on EPA's list of Disinfectants for Use Against SARS-CoV-2, the cause of COVID-19.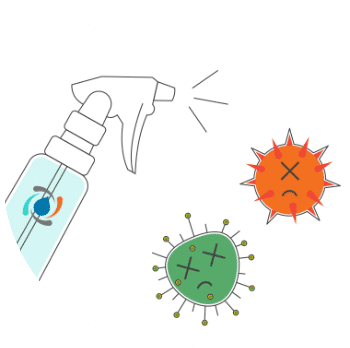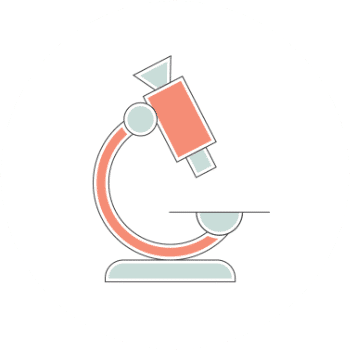 It disinfects & sanitizes just as effectively as bleach with no harmful chemicals.
How it Works
Thank you, Chemistry!
Wondering how Force of Nature uses electricity to change the chemical composition of salt, water & vinegar into a cleaner, deodorizer, sanitizer and disinfectant as effective as bleach? Watch our little video to learn how it works.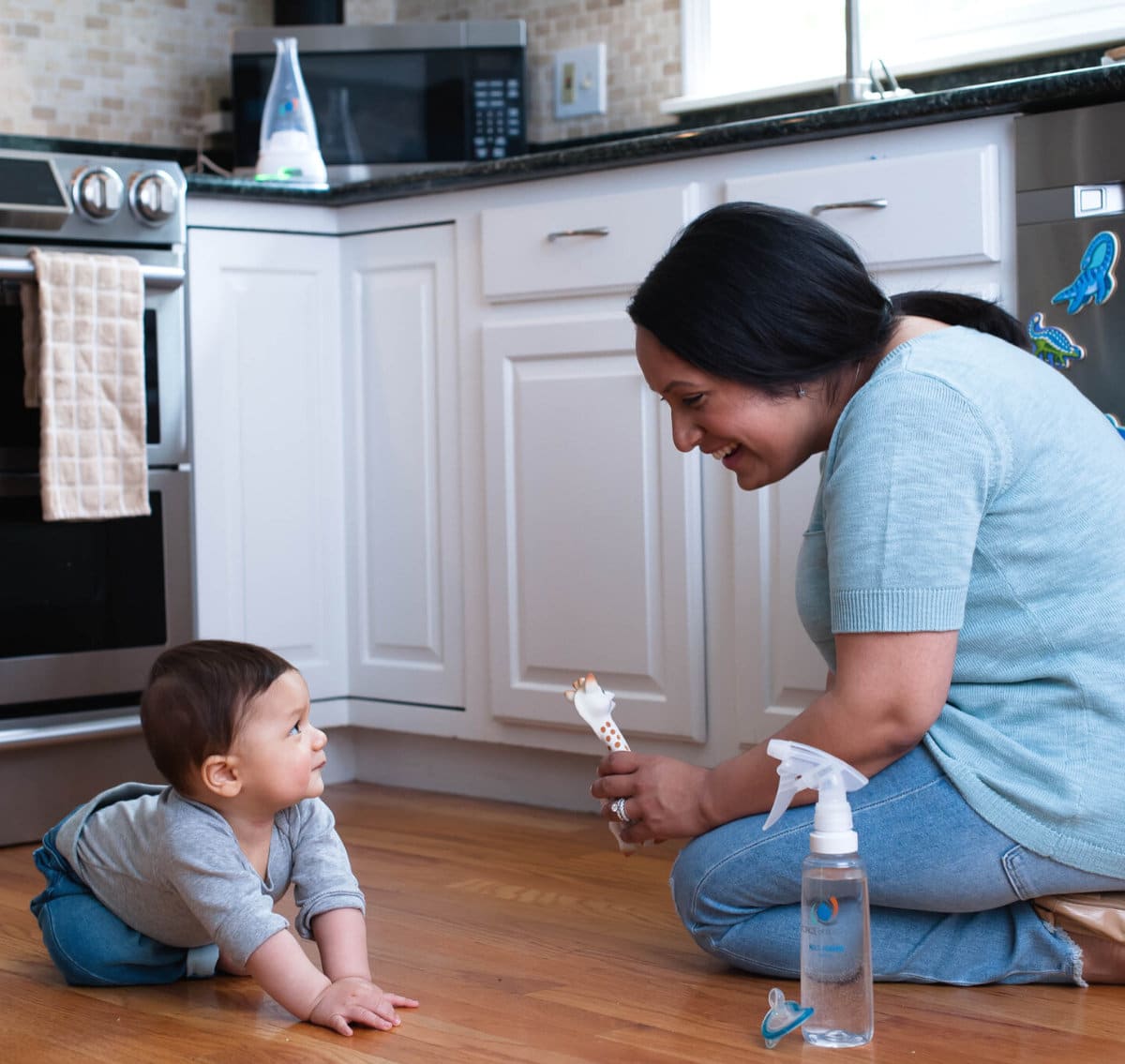 kid and pet
Friendly
We're parents too, and keeping little hands, noses and paws away from toxic cleaners was always a huge challenge. When we found the electrolyzed water technology, we knew we had our answer.
It's the only cleaner, deodorizer and EPA registered disinfectant you can buy with no added fragrances, dyes, preservatives or surfactants.
The only multitasker better than you
Get unbeatable cleaning power in our all-in-one multi-surface cleaner, deodorizer and sanitizer that's just as effective as these products: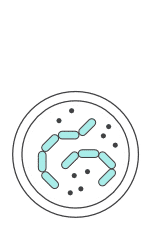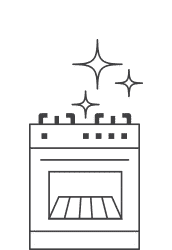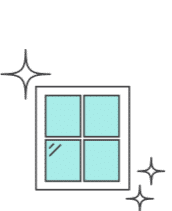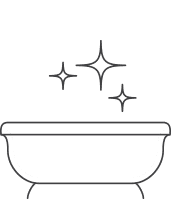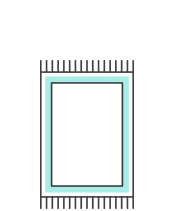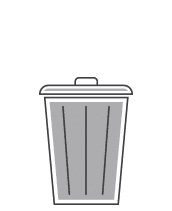 save up to
80%
per ounce when you switch to Force of Nature.
At 7 cents an ounce, you can save money in the first year, even after buying the Starter Kit. Cha-Ching!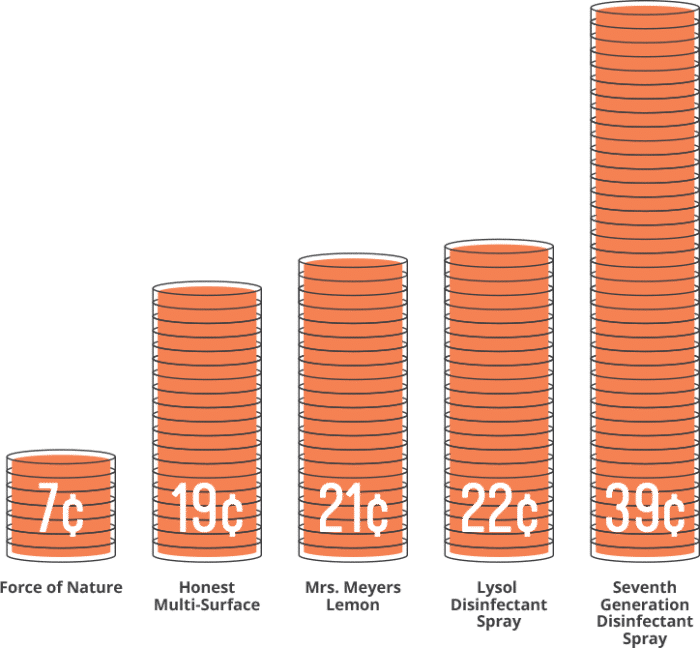 Pricing based on Amazon Prime as of April 2019. Pricing may vary. Savings assume 12oz. per week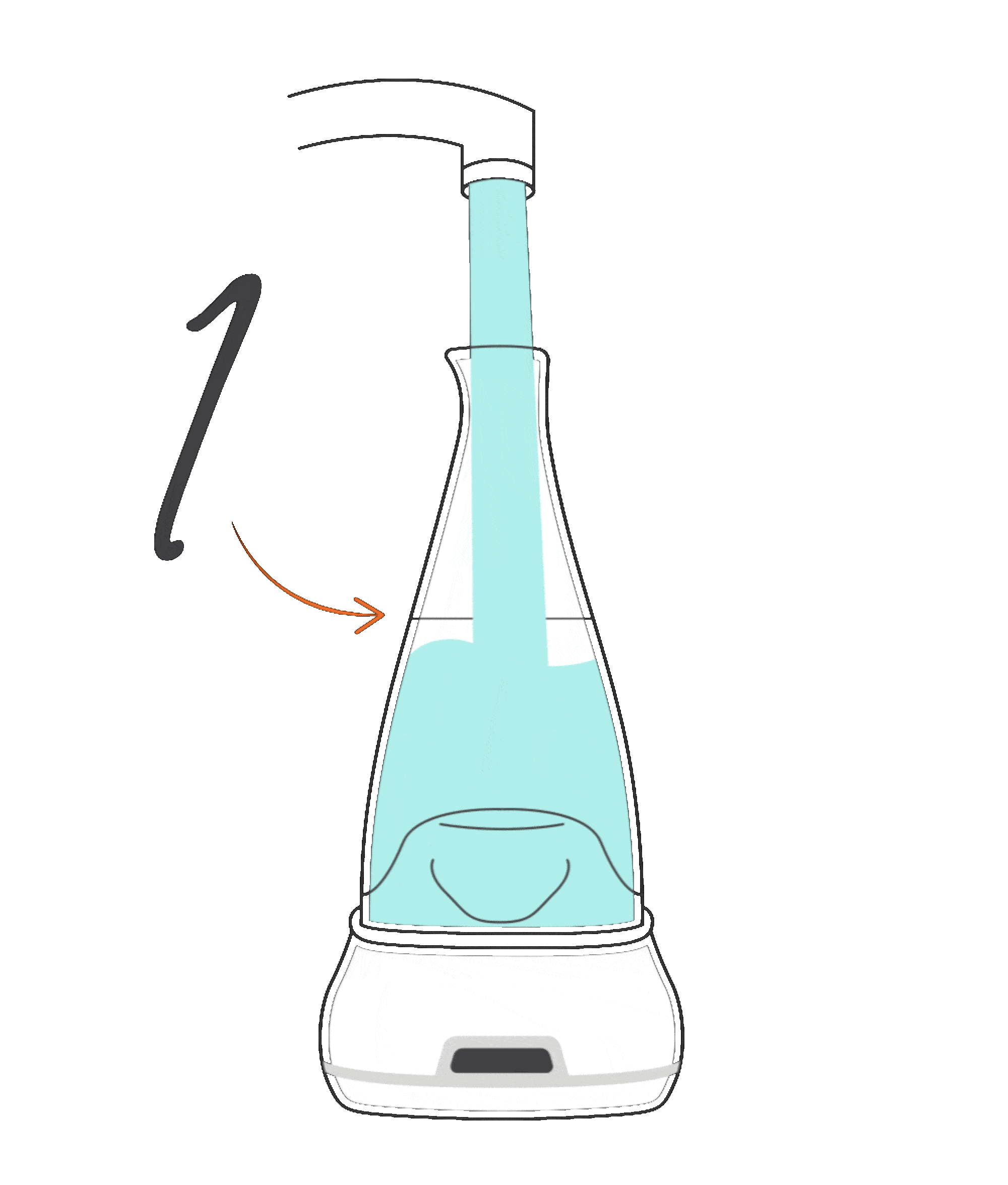 Simply
Made
Skip the store and love the convenience of being able to make your own whenever you need it. It's the only EPA registered disinfectant and multipurpose cleaner you can make on your kitchen countertop. Just fill up the Electrolyzer with tap water, squeeze in an Activator Capsule of salt, water & vinegar, push the button, and off you go!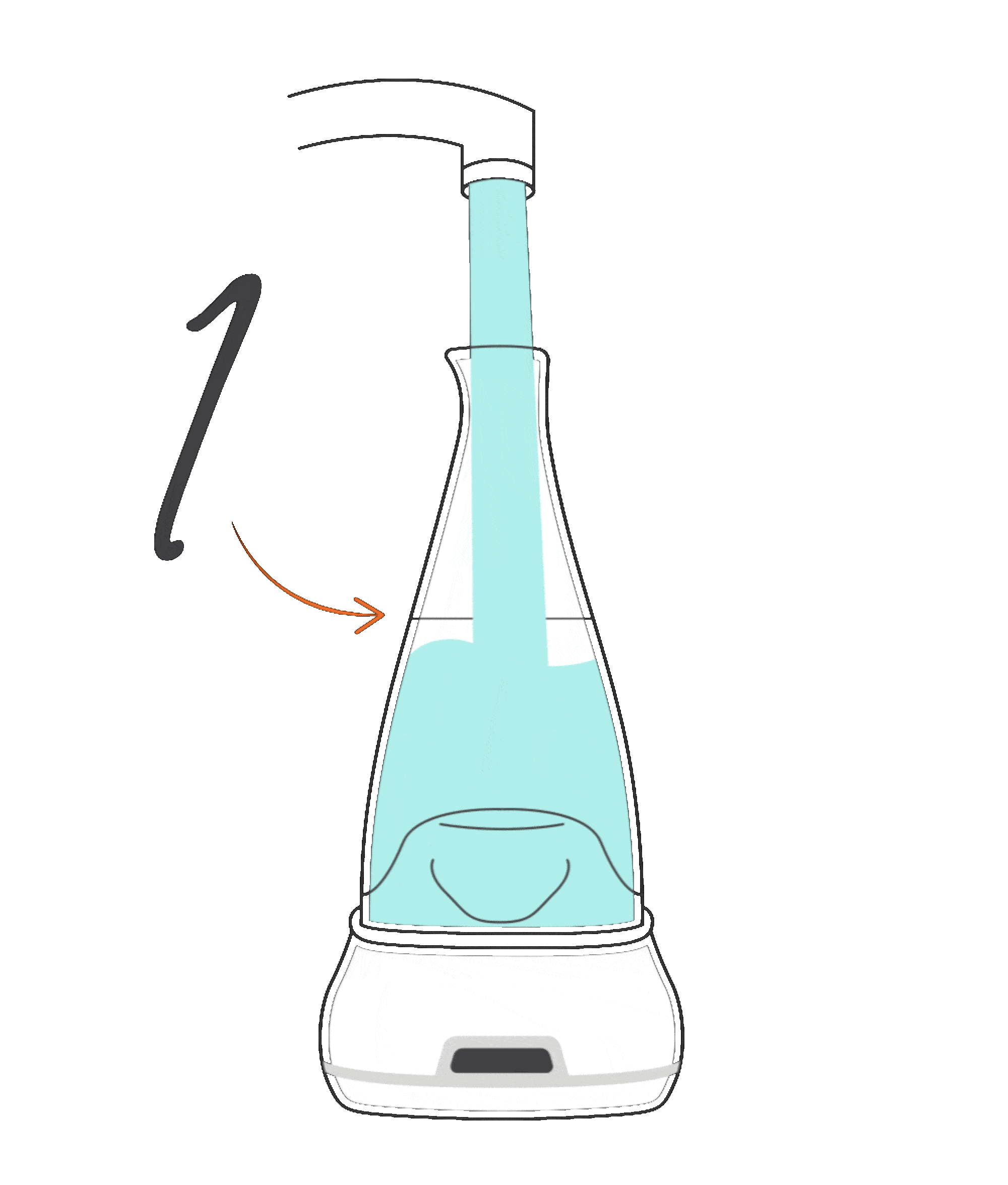 Gentle on our Earth
We designed Force of Nature to be the most earth-friendly cleaner & EPA registered disinfectant there is.
Green Seal certified for environmental excellence.
No single-use plastic bottles. No toxic chemicals going into our water systems.
Shipping boxes and Activator Capsules are 100% recyclable.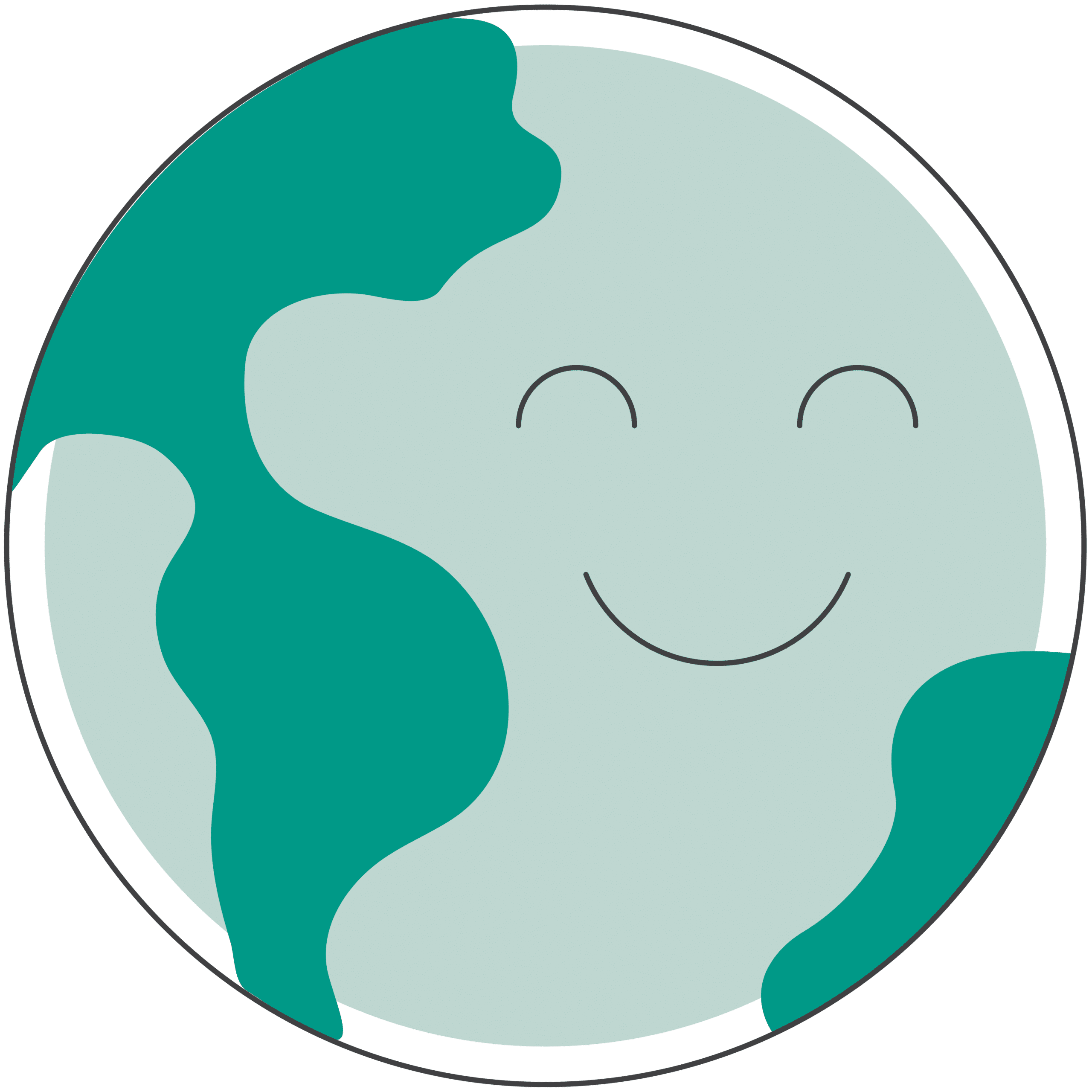 No allergens
or irritants
Salt, water, vinegar. No toxic chemicals harmful to our precious family members or the Earth. And of course we're cruelty-free!