Get started on the family-safe way to clean as effective as bleach
Get
40% off

and free shipping on Starter Kits


Force of Nature is a small appliance that transforms salt, water & vinegar into a non-toxic cleaner that saves you up to 80% on every ounce
Absolutely No Harmful Chemicalsyet as powerful as bleach
Use on any surface that gets greasy, grimy, sticky, soiled or stinky
100% free of toxic chemicals but cleans as well as conventional cleaners on grease, soap scum, glass & odor. See our lab test data here.
Contains zero fragrances, dyes, allergens or irritants
No gloves or rinsing needed
Simple science &
Family-friendly ingredients
Force of Nature uses electricity to transform salt, water and vinegar into 2 new ingredients:
Hypochlorous Acid: The same germ-busting substance your immune system makes. Kills odor-causing bacteria at the source.
Sodium hydroxide: a detergent without suds. Contains just .0000003%, yet cleans as well as major brands which contain up to 5%.
Save up to 80% on every ounce when you switch to Force of Nature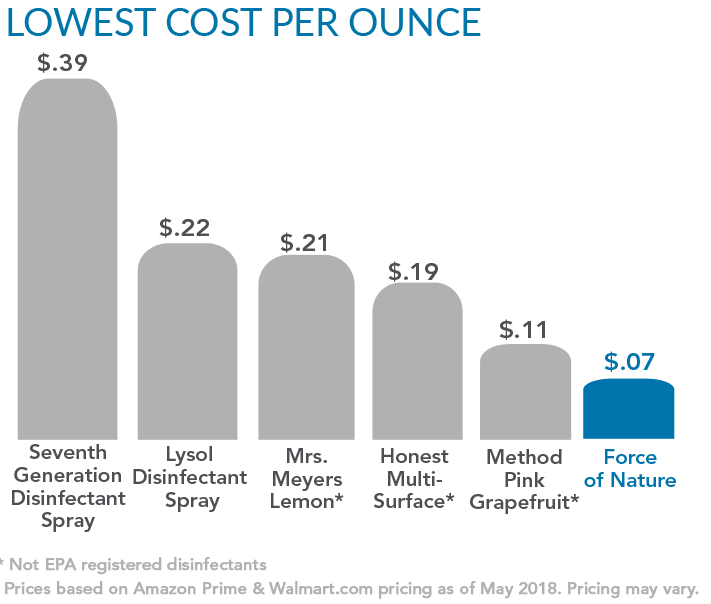 Cost per ounce only

7¢

Force of Nature can

save money in the first year

even after buying the Starter Kit
Savings assume 12 ounces used per week
A Natural Cleaner That Stands Up To The Test
There's a good reason why electrolyzed water has been used in the industrial space for so long – because it stands up to tough cleaning jobs. Even though it's 100% free of harmful chemicals, Force of Nature cleans as well as these brands:

On grease
Formula 409 & Clorox Clean-Up

On glass
Windex

On odors
Febreze

On soap scum
Scrubbing Bubbles

On rugs
Resolve

100% Happiness Guarantee Love it or return it within 30 days
You'll get a full refund minus the return shipping cost. Just call us at (888) 985-8099 Monday-Friday, 9am-5pm EST or email [email protected]
As Featured In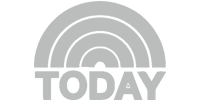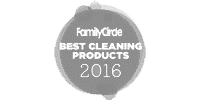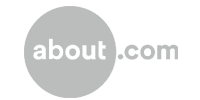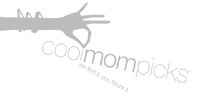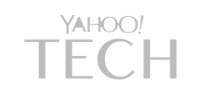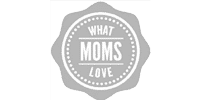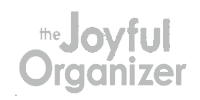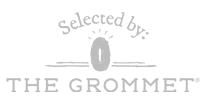 What People are saying about force of nature
I love it! I spray down the diaper changing pad, countertops, bathrooms, highchair, everywhere. So nice and clean and fresh and sterile but without that strong smell. We have spent so much in cleaning products over the years and especially the more expensive 'natural' ones. This is a much better value.
Megan S., Quincy, MA

I love that it's totally clean, safe and that I can feel comfortable using it around my kids. I can clean the highchair tray, wipe it off, and not worry my son will be exposed to chemicals. I liked that I didn't need a "cooling off period" between cleaning the bathtub and putting the kids in it.
Nicole P., Norwood, MA

With 3 kids the older ones want to help clean, so it's a product I feel comfortable giving them to clean all the surfaces. With my toddler, I love the fact that I can use it around her and not be scared that it might spray her accidentally and harm her like other chemicals would.
Shelby K., Enrico, VA

Truth in cleaning.
Many people don't know that there's no single definition of "natural" in cleaning products & that manufacturers aren't required to list all their ingredients on their labels. Unlike these cleaners, Force of Nature uses no fragrances, dyes, preservatives or surfactants.

See How Your Favorite Brand Compares to Force of Nature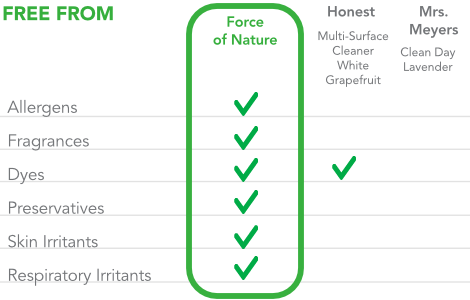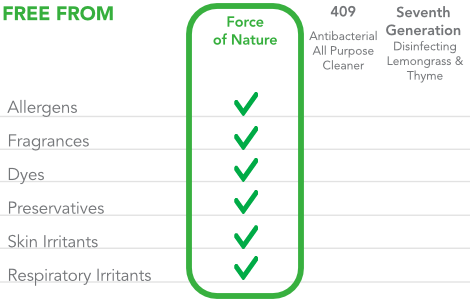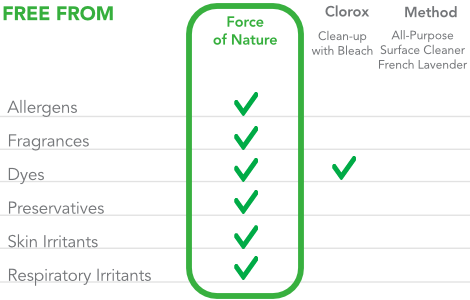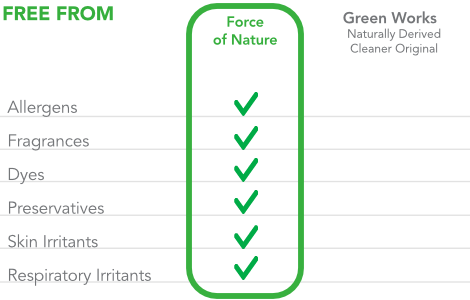 Easy to use.
Force of Nature is kid-simple to use. And with no harmful chemicals, your budding scientist can help you make it!
Fill Force of Nature activator with tap water.
Add 1 Force of Nature capsule, push the button, wait about 6 minutes.
Pour into the spray bottle.